Where Can I Shred Documents Myself? – Personal documents, outdated records, old business information, and more will need to get shredded eventually. But how and where can individuals shred their old documents? In this article, we'll look at various methods for taking care of your personal information. To learn more about secure shredding services and the options you have, contact the experts at Blue-Pencil now!
Need to shred old documents and records?

Where Can I Shred Documents Myself?
When it comes to shredding documents, there are many different options to choose from – each with their pros and cons. See the list below to learn more about your different options.
Office Supply Stores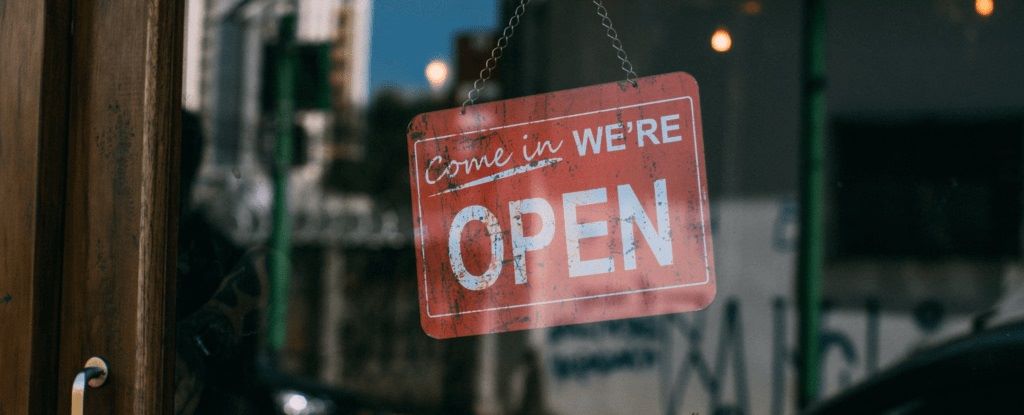 Office supply stores may be convenient, but they can't guarantee document safety
Office supply stores such as Staples often provide additional services such as paper and document shredding. Their services are generally easy to use and convenient, as you will likely to able to find a big box office supply store within close driving or even walking distance.
For many, the convenience of these stores is the biggest appeal. This is especially true if you regularly shop at office supply stores anyway – it's easy to drop off your documents since you are already in the store!
However, office supply stores do have their drawbacks. When you choose to shred with a big box store, your information is not guaranteed to remain safe and secure. Retailers often use a third-party organization to shred your documents, so your sensitive information will likely pass through many hands before finally getting shredded.
Often times, your information is not shredded immediately. It may sit around in boxes for days or weeks depending on the volume of documents waiting in line. You likely will not receive a certified shredding certificate, leaving you without the peace of mind that your documents were securely destroyed.
Buy a Paper Shredder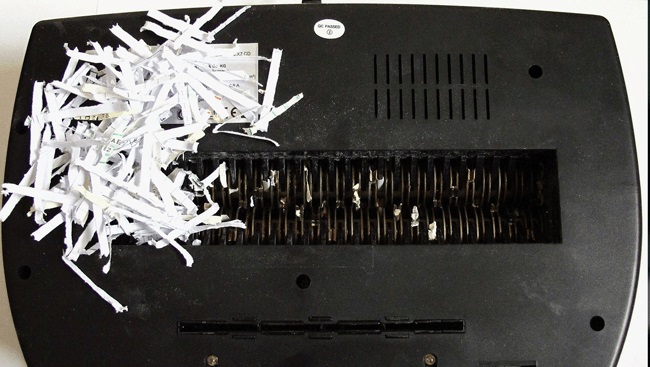 Paper Shredders are convenient but not ideal for completely destroying sensitive information.
If you like to have full control over your documents and information, you may have considered buying your own paper shredder.
Paper shredders come in a wide variety of styles, sizes, and with many different functions.  With a paper shredder in your home, you can choose when to shred and have full control over the disposal process.
Though paper shredders are convenient, most paper shredders made for residential use are not ideal for completely destroying sensitive information. Many shredders use the strip cut method, which could leave your information vulnerable. Even with a more secure cross-cut shredder, you still have to find a secure way to dispose of the little pieces at the end.
Another thing to keep in mind is ensuring that you stay on top of your documents so you do not end up with hundreds of papers to shred at once! Most residential shredders only allow one or a few papers to get shredded at once and get jammed when you try to shred too many at a time. Many do not allow staples or clips to go through the shredder. If you don't stay organized, you may end up overwhelmed and not have time to do the shredding yourself.  If that is the case, a document shredding service may be the best choice.
Community Shred Events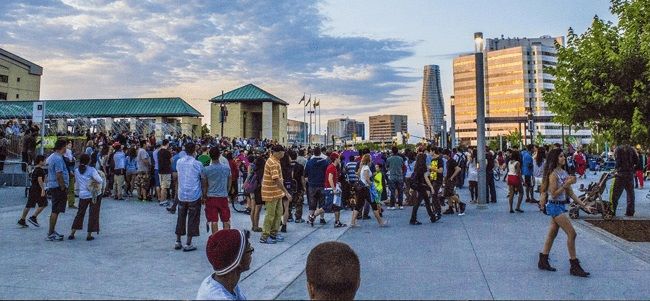 Community shred events often offer free shredding services
Another method for shredding documents yourself is by taking advantage of community shred events. Many of these events are not only fun, but they are also free or require a small charity donation! Community shred events happen all over the GTA in cities such as Brampton, Mississauga, Toronto, and more.
Every community shredding event is different. Some of them operate as a booth during another festival, carnival, or event and others like this one where Crime-Stoppers partnered with Blue-Pencil, are held as a stand-alone events to help the community protect their information. Individuals can bring and drop off their documents at the booth or shredding truck. Most of the time, documents are shred right then and there.
One of the biggest benefits of community shred events is that most of the time, they are completely free or require a small charity donation! All you have to do is show up. Most of the time, a local shredding company will be the one to host the free shreding event. Therefore, you may end up with a more secure shredding option.
Still, free community shred events are not perfect. Most events are one-day only and happen infrequently. You may have to wait a long time before you find a local event within driving distance. It may make more sense to drop off your documents to your local shredding company, or if you have a larger volume they may offer a Residential On site Service and can come to your home and shred it for you.
Why Shred Documents?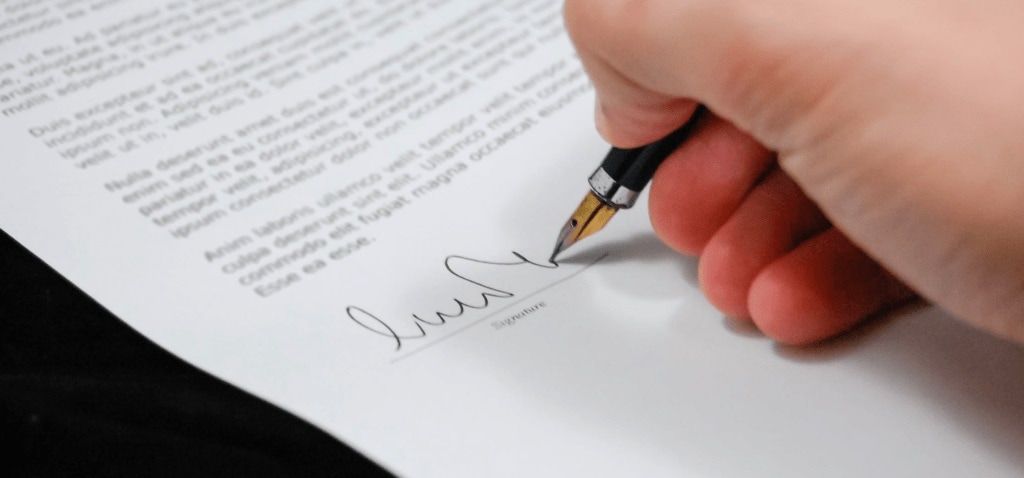 Shredding documents helps keep your personal and confidential information safe
There are many reasons why shredding documents are beneficial. If you aren't exactly sure why you should shred old documents, here are a few points to consider.
Protects Your Information – It should come as no surprise that shredding your documents helps keep you safe from incidents such as identity theft or cyber crime. Shredding prevents others from getting hold of your signature, SIN, bank numbers, and more. Shredding keeps you and your loved ones safer!
Environmentally Friendly – If you shred documents, it's easy to recycle them too. And if you work with a secure shredding service such as Blue-Pencil, they may do all the work for you. Click here to learn more about our tree saving and recycling program.
Declutter – Aside from the security benefits you get with shredding, paper shredding also allows you to declutter your home and office and helps you organize your space!
Secure Shredding Services For Individuals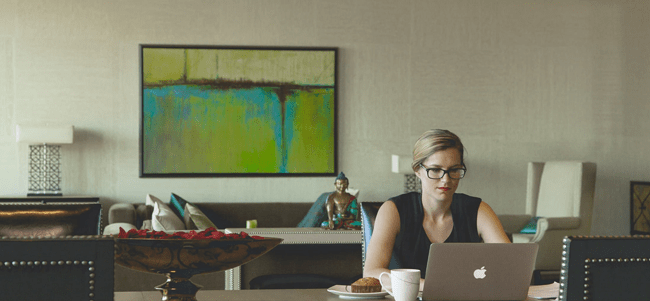 Individuals can benefit from shredding services too!
When many individuals think about secure shredding services, they often assume these services are only available to companies and businesses. However, some shredding companies do offer extensive options to businesses and individuals alike!
At Blue-Pencil, we offer highly secure residential shredding services so that you can shred and dispose of your sensitive information with the same care that large organizations benefit from. We offer both drop-off shredding services and mobile shredding services so you can choose the method that works best for you and your schedule.
Is a Shredding Service Right for Me?
Some individuals are unsure if secure shredding is right for them. Secure shredding services are generally cheaper than using your own shredder as you do not have to purchase it and spend your valuable time struggling to shred your documents.  You simply give your confidential documents to the experts and your information is destroyed in a matter of seconds.  The really great Shredding Companies will even do this service in your driveway while you watch!
There are many benefits of secure shredding services that you won't get anywhere else. Some of these include:
Peace of Mind – When you shred with a reputable, certified, and insured organization like Blue-Pencil your information is destroyed securely in their mobile shredding trucks.  You can even watch!
Certified and Insured – You are protected by our certification and insurance which is not offered by free services
Mutual Safeguards – We ensure that there is a service agreement that protects all parties involved
Big or Small – We can shred your documents, whether you have hundreds of files or just a few!
Simple – With our shredding services, you can just hand over your documents. There's no need to remove staples or clips
Not sure if secure shredding is right for you? Ask us questions to find out more.
Securely Destroy Your Files With Blue-Pencil!

With Blue-Pencil, you know your files and documents are securely shredded and disposed of using our mobile on site shredding trucks. Blue-Pencil helps empower Canadian organizations to reach new heights with friendly and efficient document management services.
Located in Oakville, we have grown our document security business over the past 10 years, serving more than 6,000 organizations including small and medium-sized companies as well as Fortune 500 businesses.
"We highly recommend Blue-Pencil. The service is excellent and the guys that come out are so nice. It's a pleasure dealing with them."
– Mozelle C – More testimonials here!
About Blue-Pencil
Blue-Pencil has been serving information security needs of clients in Ontario since 2004. We have grown our document security business over the past 15 years, serving more than 6,000 organizations including small and medium-sized companies as well as Fortune 500 businesses.
We offer full circle, comprehensive solutions for information security including Shredding Services, Records Management and Document Imaging Solutions.
Our dedication to unparalleled customer service, security and innovative solutions has resulted in growth of our company year over year. It is the shared effort, commitment from our people and our support of our customers that have made it possible.
We are NAID AAA Certified and Privacy+ Certified.
Looking For Shredding Solutions?