Cost-effective and secure paper shredding services in Toronto
Featured Services
Paper Shredding Toronto: How it works
SHREDDING SERVICES COMPLETED IN A FEW SIMPLE STEPS

You contact us
Contact our dedicated Sales team to discuss your on-going or one time shredding needs and schedule your shredding date.

We arrive on site
On your scheduled shred date, our reliable Document Security Representatives will arrive in a mobile shredding truck to collect your materials and shred them right in the truck.

You receive a certificate of destruction
Once complete, our security representative will provide your company with a Certificate of Destruction for your records and peace of mind.

We recycle
Your shredded material is then sent to a recycling mill so it can be recycled into reusable household goods.
Join our 15,000+ happy customers
Trusted by thousands of companies in Toronto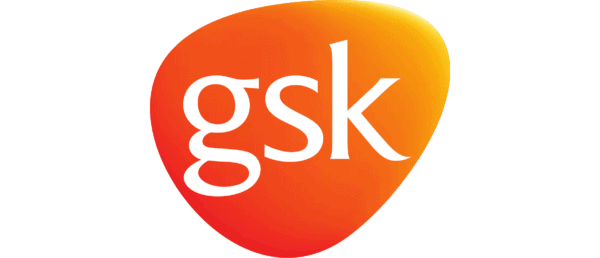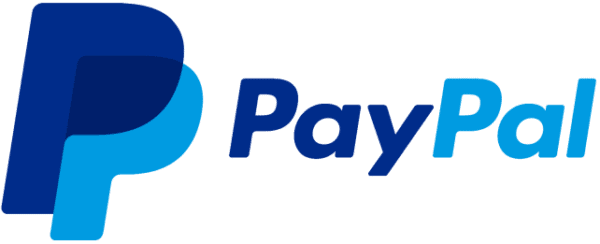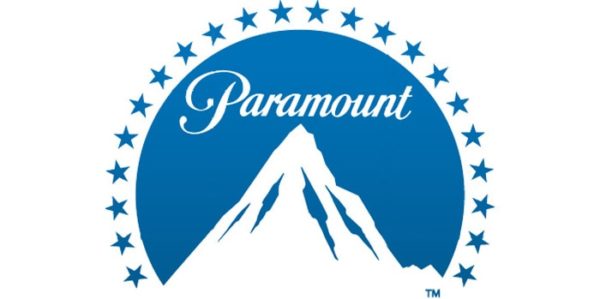 Blue-Pencil has been providing paper shredding for businesses in Toronto since 2004.
Booking is quick and easy
During your first phone call, our local sales team will discuss your mobile shredding requirements, provide pricing and book your shredding date.
Mobile, On-site Destruction
We at your business on the scheduled day, collect and shred your materials in our truck. Shredded paper is 100% recycled.
Fast & Efficient Customer Service
Blue-Pencil prioritizes fast and efficient support, promptly addressing your needs and ensuring a smooth, secure experience.
NAID AAA and Privacy+ Certified
Keeps you compliant with all data protection regulations
100% Canadian
Our company is owned and operated by Canadians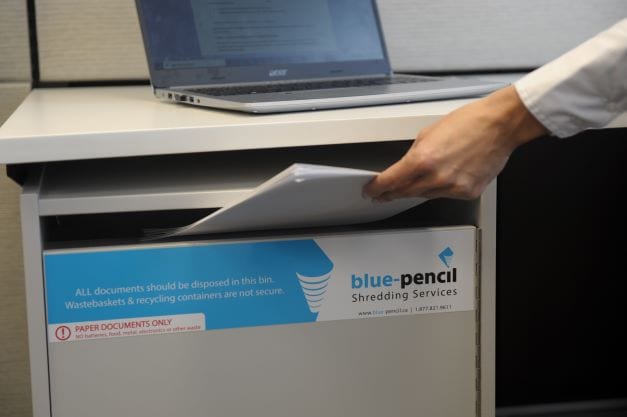 Many types of shredding services available
From document to product and data destruction we offer shredding services for businesses and residential customers alike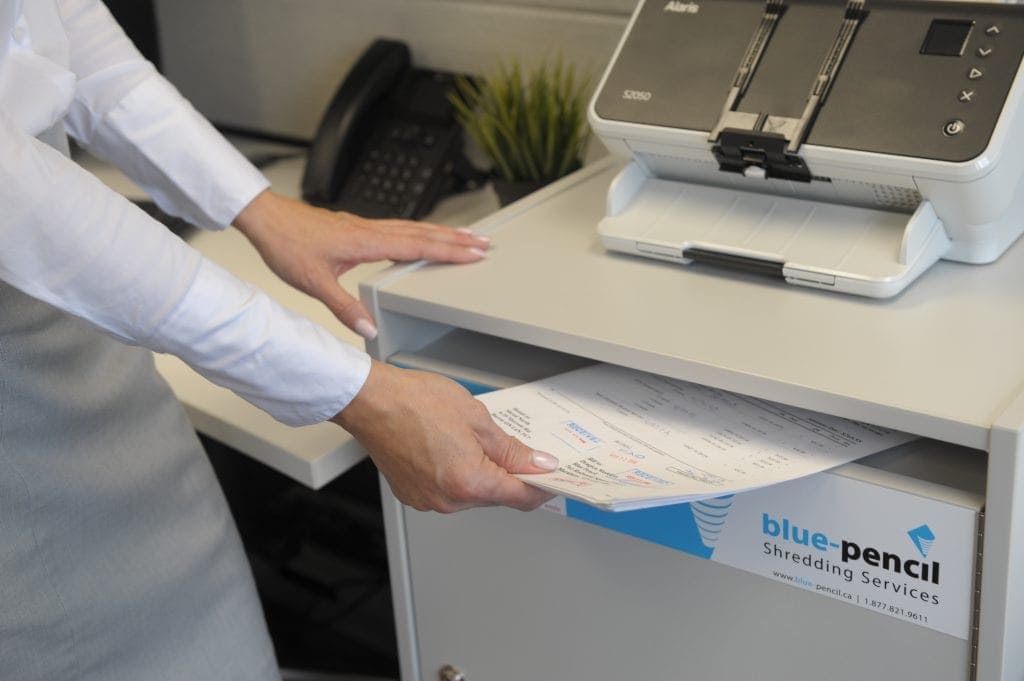 Office Shredding Program
Our most secure document destruction program. Blue-Pencil's regular office shredding program destroys your information at your location on a pre-determined schedule.
One-time Paper Shredding Service
Best for a one-time need to destroy your paper documents that are no longer needed. This cost-effective service is the fastest and most secure way to shred unneeded sensitive information.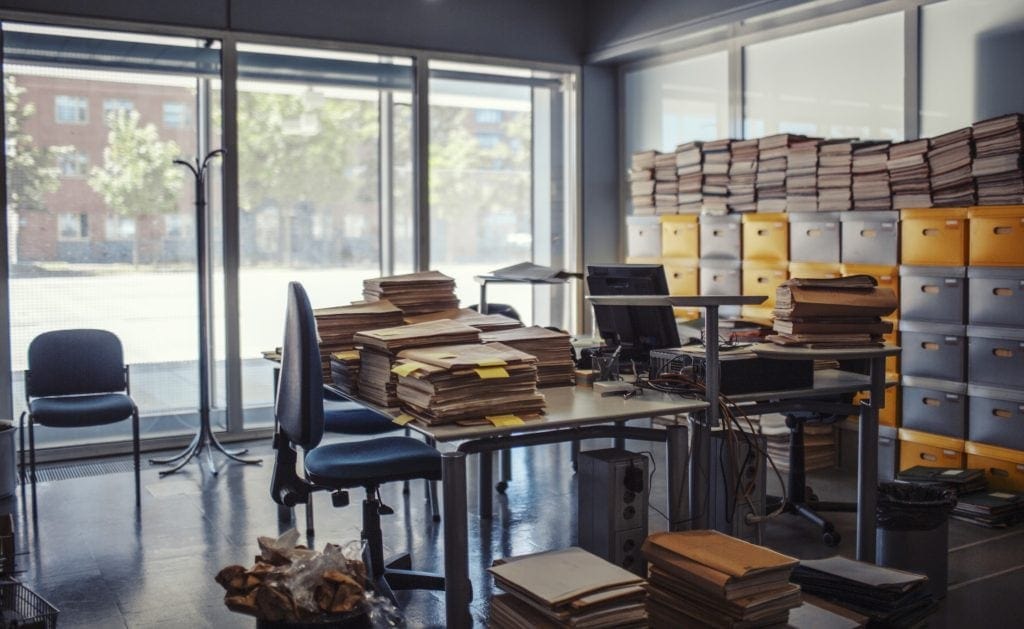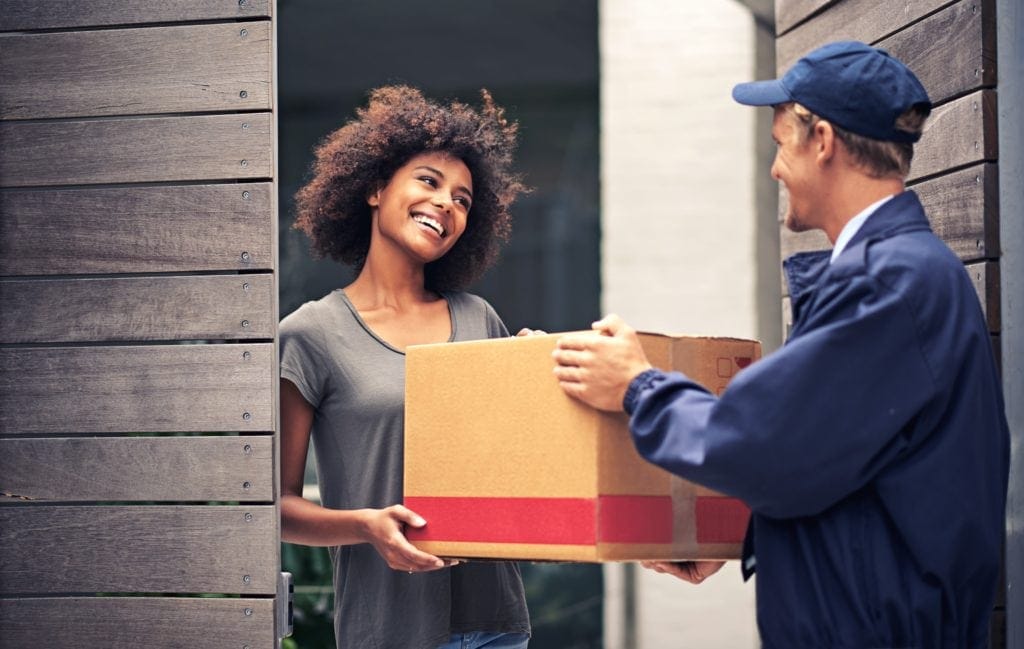 Residential Shredding Services
Are you a homeowner with boxes of personal documents to be destroyed? We offer an on-site shred service as well as an Oakville-based Drop-off shredding service where you can drop your documents off for destruction.
Hard Drive and Digital Media Shredding
Complete and secure on site shredding of digital media and data such as hard drives, backup tapes, optical media, CDs and more. Hard drives are serial number tracked from pickup to destruction for ultimate security.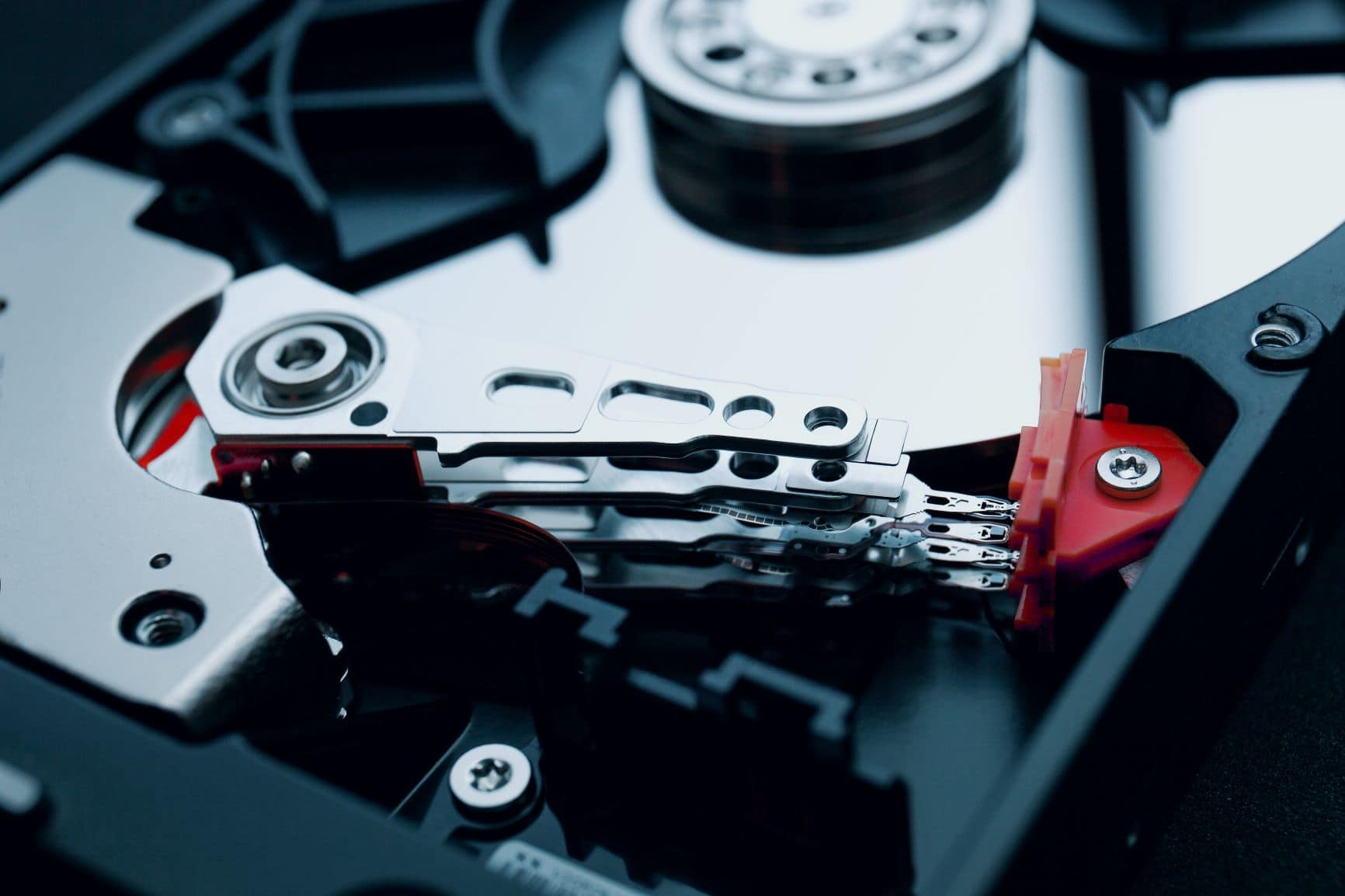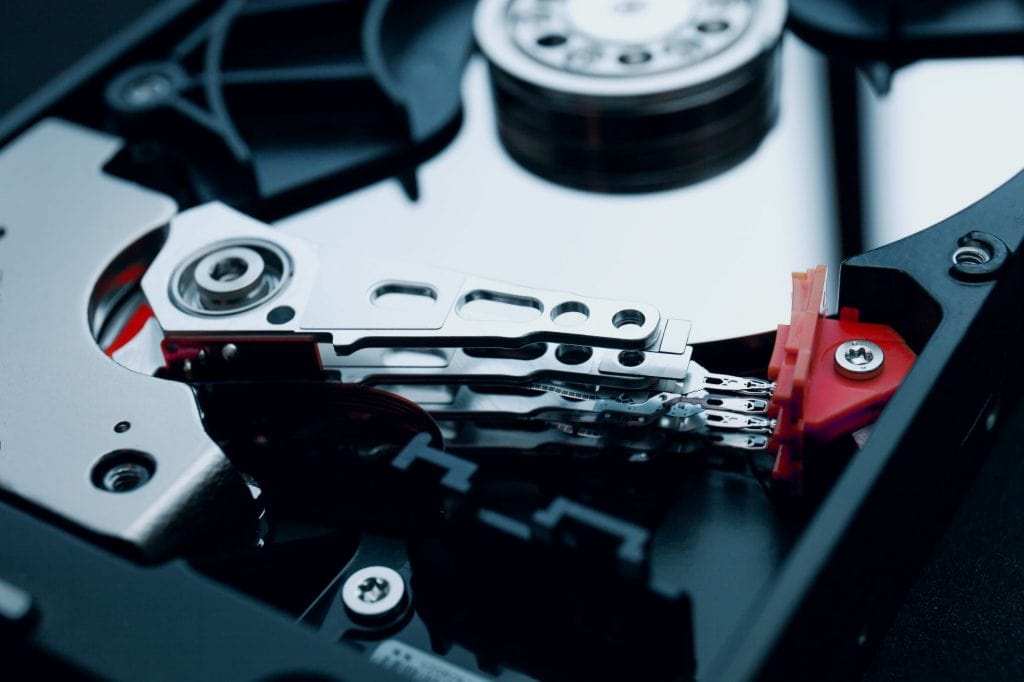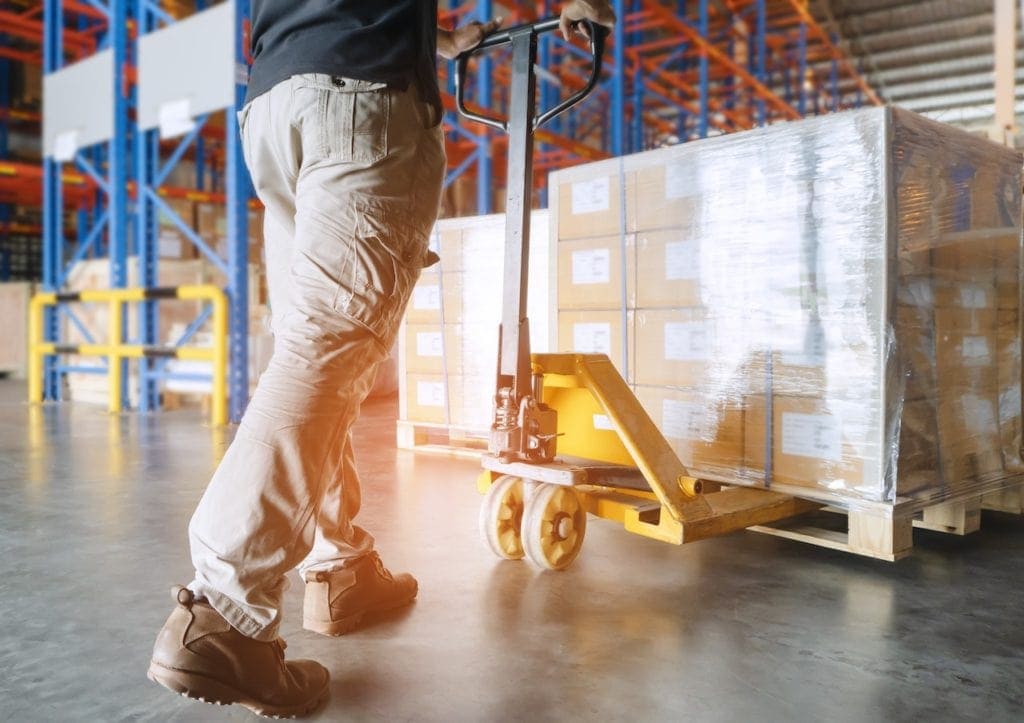 Product Destruction Services
Complete and secure destruction of Goods and Products such as sample items and defective goods. Destroy recalled product, damaged goods, branded products or other items you cannot dispose of.
Contact us today for a quote
Have piles of paperwork in your office that need to be stored, destroyed, or scanned? Blue-Pencil can help.
Get a Quoteor call us at 1-877-821-9611
How much does it cost to shred?
All secure shredding services are cost effective and charged by volume or frequency.
One time document shredding
Pricing for one time shredding is based on how many shredding paper boxes you have to destroy. The more boxes you have, the lower the cost per box.
Scheduled document shredding
Pricing is based on both the frequency and the number of consoles that are placed in your office.
Hard Drive Destruction
Hard Drive Destruction is charged per hard drive. Volume discounts apply.
Product Destruction
Product Destruction is charged by volume and/or weight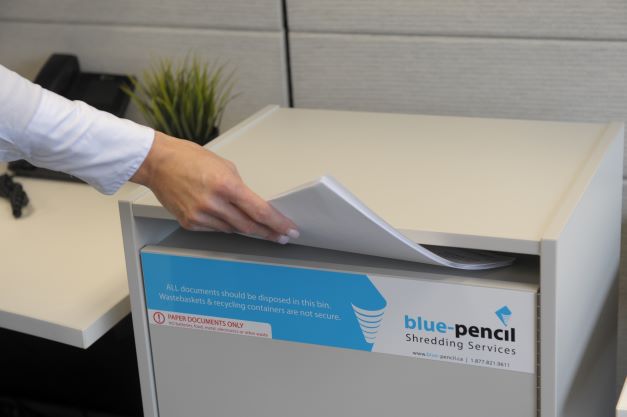 Where To Shred Personal Documents in Toronto?
Personal documents such as outdated employee information, tax records, and other documents containing confidential information should be properly disposed of. Without proper disposal, you may become a target for problems such as information leaks or even identity theft. In this article, we'll outline where you can shred personal documents and the pros and cons of each option. Contact the experts at Blue-Pencil today to learn more about secure shredding and information management!
Like many other major cities, Toronto offers a wide variety of options when it comes to shredding your confidential documents. Using an outsourced Secure Shredding Service is the most secure choice.
Shredding services offer highly secure shredding methods
Many data management companies offer secure shredding services for both businesses and individuals looking to shred personal documents. Working with a company that offers secure shredding can help give you peace of mind. Certified technicians safely shred documents, and you will also receive a certificate confirming your secure shred. All documents are recycled after shredding. .
At Blue-Pencil, we offer highly secure business and residential shredding services so that you can shred and dispose of your sensitive information with the same care that large organizations benefit from. Check out this quick video below to learn more about our office shredding program!
At Blue-Pencil, we offer both drop-off shredding services and mobile shredding services so you can choose the method that works best for you and your schedule. If you are more comfortable dropping off, our drop-off shredding centre is located in Oakville – approximately a 30-40 minute drive from Toronto. If you do not want to make the drive to Oakville, you can rely on our mobile shredding services to come to you.
Secure shredding services are ideal if you're looking for the most secure way to shred your documents. Depending on your location, you may not live within a convenient driving distance from a drop-off location. This could be a problem for those who do not have access to transportation. If that is the case, mobile shredding may be a better option as the shredding truck will come to you and shred at your location.
Not sure if residential shredding is right for you? Ask us questions to find out more.
See what our customers have to say
"Team communicated with me in advance of selected date. Arrived on time. Very professional, respectful and efficient. Completed the task in less time than expected and the cost was the most competitive we could find...highly recommended."
"The professionalism and friendliness of your employees starting from the first contact with the person that took my order right through to the two Technicians that arrived on time and were incredibly fast and efficient. The icing on the cake was the very reasonable price that to be honest I was expecting higher."
"I am so happy to support a Canadian company with stellar customer service. After getting less than satisfactory results with your competitors, I am so happy I made the switch to Blue Pencil! I have been telling people about Blue Pencil whenever I get the chance."
"The technician called ahead and showed up at the time promised. He explained the process and was very quick and efficient. Very nice as well! Price was exactly as discussed. The whole process was quick, painless and very secure. I would certainly recommend the service to anyone who needs secure document destruction."
Learn more about shredding in Toronto
Helpful resources to securely organize your information