Financial records are a common set of information that pertains to all organizations – leave the old tax files for us to look after and get the information you need when you need it. Grow your business, not your office space. Manage your financial data today by storing them with a trusted provider. Blue-Pencil offers hassle-free and responsive financial records storage. We've helped numerous clients reduce their operating costs while increasing their compliance and limiting their risk of exposing sensitive information.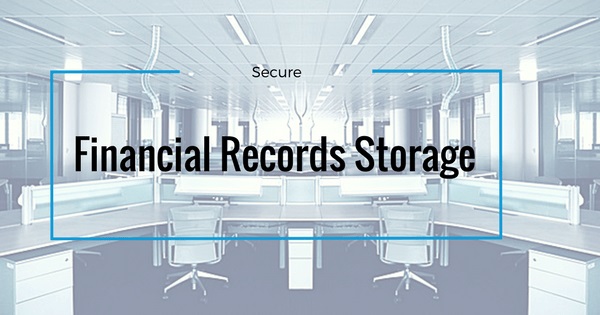 Why Do Offices Need Financial Records Storage?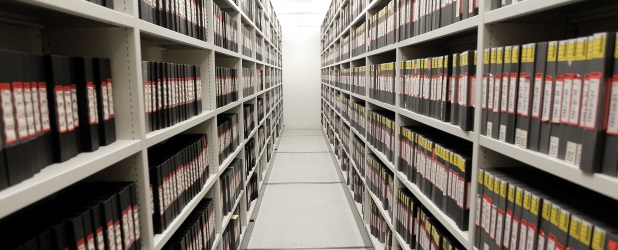 Offices require documentation stipulated by the Canadian Revenue Agency to retain financial records for the purposes of tax reporting. Having financial records maintained helps create a transparent document trail to help the federal agency understand your business operations and to accurately calculate corporate or institutional taxes. In particular, organizations have these responsibilities for financial records storage stipulated by the CRA:
Protecting financial records: CRA includes provision for offices to hire a document storage provider
Financial records availability: responsive information sharing supported by your document storage service
Financial records keeper presence: immediate response and support for CRA inquiries by a records service vendor
Financial records keeper cooperation: allow finance and accounting managers to get the information when they need it
Duplication financial records by CRA: quickly respond to CRA when they request copies of an offices financial records
Failure to properly keep files that support commercial or monetary activities may result in penalties and a damaged reputation for sanctions taken by the CRA against an institution. An assessment of adequate documentation is often supported by having investments in document storage, indicating due diligence on the part of the organization.
Types of Financial Records for Storage
CRA lists numerous documents that should be retained to support proper traceability for all commercial and monetary transactions. Companies from legal firms to medical offices are required to adhere to these standards. Hover over the media below to see the different types of financial records that companies are required to retain:

Digital Financial Records Storage Solutions
The long established technologies like ERP and corporate tax software enables electronic storage of financial data. Further CRA also places specific regulations on managing financial data for Internet-based transactions including measures to ensure immutability of transactions and similarly to paper documents the availability of a records manager should CRA require additional information.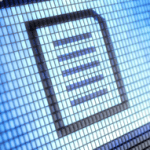 Digital Storage Solutions offer immense flexibility to search and retrieve information. Regulatory restrictions may require a vendor to demonstrate non-permutability of such storage solutions to guard against file tampering.
Physical financial records storage helps enable practices to retain key documents like archived corporate tax filings.
Common Challenges When Working With Competing Financial Records Storage Solutions

We worked with companies across the GTA to understand why they left their original document storage service provider to come to Blue-Pencil. The CPSO requires the following practices when managing patient data:
Staggering costs increases of 30% per year for industry vendors
Lack of responsiveness when requiring financial data for analysis and planning
Large and unmanaged foot print of documents without adequate support by vendor
Lack of training means that staff are unable to reap the benefits of a records management program
Ineffective document categorization means liability and risk are being accrued by not removing documents in a timely manner
The data suggests that offices need a dedicated financial records storage partner to ensure practices focus on patients rather than operational issues.
Blue-Pencil Legal Document Storage Service Case Study

In a recent case study, Blue-Pencil helped keep a legal firm from being continually overcharged and poorly served by their previous records program vendor. In doing so, Blue-Pencil discovered the following:
Companies may save more than $10,000 a year by making a switch to the right provider
On-going costs can be reduced by up to 20% by having employees get the right information security training
It is both quick and easy to switch to Blue-Pencil
Blue-Pencil can help to navigate the transition process with minimal effort from staff
Blue-Pencil helped the law firm manage a variety of documents from case files to financial records
Our financial records storage solutions team has had experience optimizing the operations countless offices to smoothly and seamlessly utilize information management best practices. Blue-Pencil has been helping highly regulated organizations excel at case file management and capacity management for over 20 years. Contact to our document storage specialists today to help improve your office space utilization and process execution times.
Financial Records Management Resources