Cost and spending optimization is an on-going opportunity for organizations to continually improve and manage their resources. Employ a proven cost saving idea like engaging with a paper shredding or document storage vendor today. The most effective approach to cost savings is to continually work with your vendors and staff to identify what is a priority in terms of service and products your company currently uses and ensuring they are offered at the most competitive and effective pricing.

The challenge with cost reduction: balancing expense and performance
The key to cost reduction is not simply lowering your overall operating expenses but to ensure your performance metrics like sales, revenue, and employee satisfaction are also being maintained if not improved. This may sound like a challenging feat but is in fact a regular initiative employed by the world's top companies.
Effective and proven saving ideas and strategies for companies
IBM reduced costs using Macs

Take IBM for example where they concluded  that managing PCs versus Macs were 300% more expensive. But unfortunately the majority of businesses are still reliant on PCs. In this IBM company cost savings article, one of its conclusions is that IBM spends $57.3M more on every 100,000 windows machines based on the best available pricing from windows. Not to mention employee satisfaction was also quoted to be 91%, thats the fine line to keep in mine when considering cost reduction while not compromising on organizational metrics and performance indicators.
In fact when a company reduces costs but lowers its performance, it is ironically the opposite that is attained. Lowering customer service or employee satisfaction can cost the company even more expenses and challenges in the future.
Minimize the number of vendors you work with

By understanding your need across different areas of the companies. For example if your company orders office supplies from more than one supplier, baseline those costs and budget out how much you're looking to save. Offer  your existing vendors to compete and bid on winning a sole sourcing contract for all your office supplies.
RioTinto was able to employ this cost saving strategy along with others initiatives to save $10M in a year on their corporate flight expenses.
Hire summer students to build capacity

Salaries can sometimes account for 50% or more of the expenses of an organization. The unfortunate thing is that some of the most highly competent and impact team members can sometimes spend their time doing routine and non-value add administrative work. Which means for example paying a $30/hour salary on stapling and printing documents just isn't an effective use of resources. Over time this becomes hundreds and thousands of dollars wasted. Even more so it breed a culture of poor resource allocation, inevitably meaning the organization will compound in its ineffective use of time.
One opportunity is to hire a summer student to handle administrative work while balancing learning opportunities. This approach means companies can save on average $15/hour and along with a full time schedule just about $2,400 a week on just one person!
To hire a summer student with subsidies for even greater savings see the Canada Summer Jobs grant to the advantage of incentives.
Store archive or infrequently accessed documents off-site

With GTA being an area of prime real estate cost, one of the most wasteful practices is retaining archive files or documents that are infrequent referenced. This is particular the case for law firms and medical records. When a series of files can be contained together and secure sent off, like case files, there are huge savings to gain. Whats more this approach also provides additional leg room for productivity or customer satisfaction.
Some medical offices use of 30% of their office space just to hold files. If they could expand the waiting area for patients or if you could give more space for your employees to work or have client meetings.
Let your team work from home or remotely

Allowing your employees to work from home or remotely means lower cots in terms of utilities, rental space, and lost time on productivity. Like any optimization strategy careful consider is required to find the best fit in terms of what will work for your company or culture. Forbes also published an article on how working from home or telecommuting can have productivity improvement and lower overhead costs by about $11,000 a year.
Not to mention there are upside to reducing the environmental impact of the company which could be alternatively used to help promote your company and service to prospects. Do this by estimating the mileage saved by the company from employees working from home and use that to calculate an environment foot print score.
Letting employees work from home is just another way to reduce costs while also providing more opportunities for productivity.
Get a service to shred your confidential documents

A professional paper shredding service can help you save time by having a dedicated and cost competitive vendor destroy and guarantee information has been disposed. This not only helps you save money and time for employees who could be spending more time on customers or building your team. Further during litigation in the event that customer information does get leaked you also have an experienced partner to advise you on how to manage an information inquiry by the Privacy Commissioner or local regulatory bodies.
Companies can see how much they can save by using our cost calculator to find out exactly how much they are spending today and also how much they could save each month as well as get safety guarantees for their client and stakeholder information.
Having also surveyed the top alternatives to paper shredding we could that having a professional shredding can help you save up to 400% when compared to seemingly cost effective methods like chemical solutions.
Switching records management providers

One of the biggest challenges in the Ontario records management industry is the fact that once a vendor has signed you on they may end up increasing their prices by as much as 30% each year. On top of that the small print in the contract details may further tie you in to this service at unreasonable costs should you wish to terminate your service agreement. This has created a number of challenges for customers particularly in the legal industry some of which ended up saving 20-30% and tens of thousands of dollars a year. Having done numerous case studies on records storage services this appears to be an industry trend.
"Blue Pencil made our decision to move our files an easy one. They were competitive and professional in every aspect of the move, helpful before, during, and after.  I love that I can call anyone on the Blue-Pencil team and get an answer right away, to me service is everything. Thank You!
– Ester Rossi, Morse Shannon LLP
Are you overcharged by your records service provider or not using a record storage program? Get records storage audit and see how much you can save

Find the most Cost Effective Ways to Manage your Expenses
Blue-Pencil is experienced in helping organizations manage their costs and offers a free security audit to businesses who want to deter rather than be defeated by identity thieves. Choose the service that helps your organization reach new heights in efficiency and productivity. We shred and store it so you save and excel.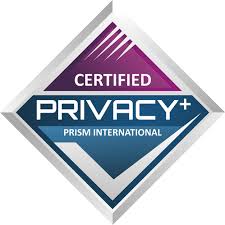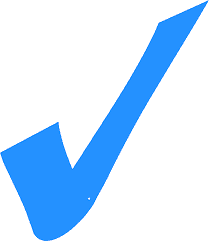 High standards in information destruction services with NAID AAA and Privacy+ certification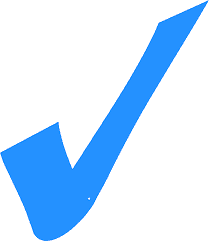 Willing to invest in clients who have had poor records management or shredding services experiences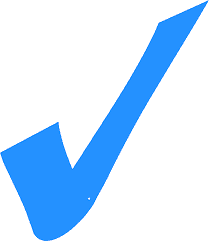 Training, resources, and support for your staff to become adept at information management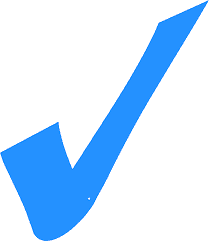 Big-picture strategy and best practices to help business stay ahead
Costs and pricing from office retailers were acquired from information online May 26,2017 and are subject to change.