Managing a private practice is tough – leave the old case files to us to look after and get the information you need when you need it. Grow your practice, not your office size. Manage files by storing them with a trusted provider. Blue-Pencil offers hassle-free and responsive medical document storage solutions. We've helped numerous clients reduce their operating costs while increasing their compliance and limiting their risk of exposing sensitive information.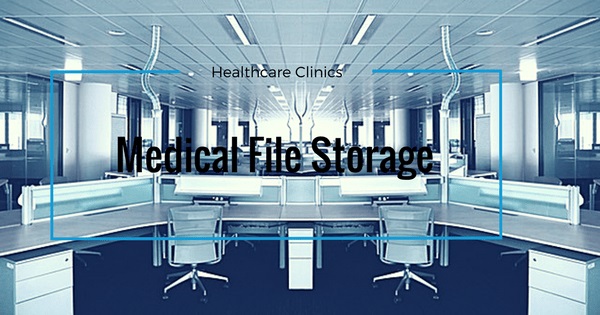 "Blue Pencil made our decision to move our files an easy one. They were competitive and professional in every aspect of the move, helpful before, during, and after.  I love that I can call anyone on the Blue-Pencil team and get an answer right away, to me service is everything. Thank You!
– Ester Rossi, Morse Shannon LLP
Keep Only the Client Files You Need
Get Quote Today

Click here to see how we've helped a professional practices reduce their spending by over 20% while increasing practice agility.
Why Do Medical Office Practices Need Medical File Storage?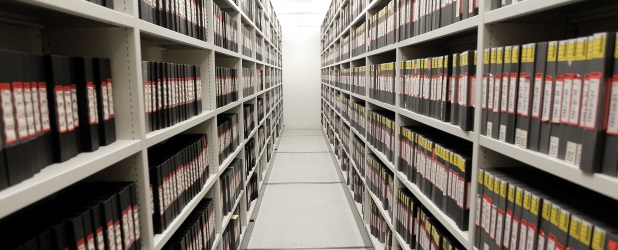 Document and records storage solutions enable family clinics and private health centres to manage their risks while meeting record retention requirements set forth by PIPEDA regulations that govern PHI. There is a fine balance to retaining closed client files along with the need to protect patient information. Not holding on to patient files for a required period can create liability for the practice. Retaining case files over their regulatory statutes, however, means liabilities for the practice also, healthcare practices are advised.
The main reasons medical practices uses a document storage provider is to ensure a higher level of security for archived patient files, and a strong adherence to PIPEDA for timely destruction of patient and other medical files. This will ultimately allow you to worry less about regulatory administrative issues and focus more on patient interaction for your entire medical office staff.
In fact, the College and Physicians and Surgeons of Ontario recommends the consideration of using a professional service provider to maintain medical records. Further, they recommend that a document storage protocol is established, expertise that a trusted records management provider can assist with. Document storage solutions resolve this tension while increasing the flexibility of your practice:
We first work with you to provide information security training so that your staff are aware of technology enablers and best practices
Our medical records storage specialist works with you to understand the storage requirements of patient files
Following that process, a retention schedule is created to ensure files are retained to meet closed file requirements while ensuring files are purged once regulatory requirements have been satisfied
We can seamlessly transport your client files to our secure holding facility
When a patient file has expired, patient files will be sent for purge confirmation by your office management team or automatically destroyed, depending on requirements
If a closed file reopens or upon request within the retention period we can provide the hard copy documents to your team
Digital Medical File Storage Solutions
There is significant hype around digital and cloud storage that can help manage medical document solutions. Here is what practices should consider when going digital so that technology is an enabler rather than an impediment to compliance.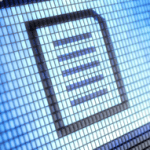 Digital Storage Solutions offer immense flexibility to search and retrieve information. Regulatory restrictions may require a vendor to demonstrate non-permutability of such storage solutions to guard against file tampering.
Physical medical document storage helps enable practices to retain key documents like archived patient files. This method meets permutability restrictions while also ensuring that information from patients will be retained within Canada, an essential requirement for some industries.
Common Challenges When Working With Competing Medical Records Storage Solutions

We worked with practices across the GTA to understand why they left their original document storage service provider to come to Blue-Pencil. The CPSO requires the following practices when managing patient data:
Adult patient records must be held for at least 10 years of the date of last entry
Child patient records maintained until they are 18 years or age or 10 years after last entry
Physicians who stop practicing must also retain patient information based on stipulations above with exceptions
The College further recommends holding on to data for 15 years to provide coverage in case of legal action and proceedings
In the event of a request for information under PIPEDA, patient information may be required to be retained for a further period
Over time the amount of paper and patient data can balloon making it difficult to manage for office staff, or, worse yet, lead to loss of patient data
The verdict is that medical clinics need a dedicated medical document storage partner to ensure practices focus on patients rather than operational issues.
Blue-Pencil Legal Document Storage Service Case Study
In a recent case study, Blue-Pencil helped keep a legal firm from being continually overcharged and poorly served by their previous records program vendor. In doing so, Blue-Pencil discovered the following:
Companies may save more than $10,000 a year by making a switch to the right provider
On-going costs can be reduced by up to 20% by having employees get the right information security training
It is both quick and easy to switch to Blue-Pencil
Blue-Pencil can help to navigate the transition process with minimal effort from staff
Our medical document storage solutions team has had experience optimizing the operations countless offices to smoothly and seamlessly utilize document storage best practices. Blue-Pencil has been helping highly regulated organizations excel at case file management and capacity management for over 20 years. Contact to our document storage specialists today to help improve your medical office usage.
Grow your practice not your office space
Get a quote today

Medical Document Management Resources