Tired of sifting through filing cabinets, desk drawers and office storage rooms to find the documents you're looking for? The trend towards a paperless office is stronger than ever, and a document management system is the best way to get there. Whether you're a large corporation with thousands of physical documents or a small business looking to improve your document retrieval process, a document management system can help you achieve your organizational goals. For more information about document management services, contact the experts at Blue-Pencil today!
Looking for an exceptional document management system for your business?

What is a Document Management System?
Before identifying which document management system is right for you, it's important to first understand what a document management system is—and what it can mean for your business.
The Association for Information and Image Management International defines document management as, "the use of a computer system and software to store, manage and track electronic documents and electronic images of paper-based information captured through the use of a document scanner".

Essentially, a document management system is a digital file cabinet that allows for safe storage and retrieval of all of your business' important documents. Not only will implementing a DMS allow your business to control and organize your documents efficiently, but it also provides additional benefits, such as the ability to index content based on content, run reports and keep documents secure.
Indexing Content
With an online document management system, the need to sift and sort through hundreds of pieces of paper is eliminated. Software systems like Blue-Pencil Plus+ enable you to label and code your files to create an indexing scheme.
Using this index, your business is able to search for documents based on multiple criteria, descriptions and keywords for easy and fast document retrieval. Upon location, the Blue Pencil system allows you to request a physical retrieval, or to scan the document(s) electronically for easy sharing within or outside of your organization.
Keeping Documents Secure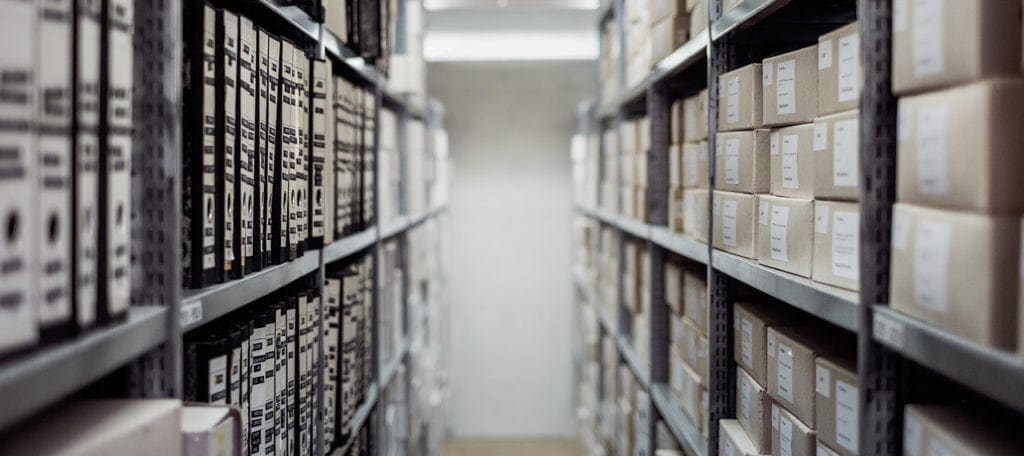 Data breaches have become a risk that every business must prepare for and control against. Document management systems provide a secure storage solution for your documents, preventing improper handling, theft, fire and espionage.
Running Reports
With the ability to run custom reports, a document management system can conduct analysis on your behalf and pull information that could have taken hours to compile otherwise.
Not only does this free up space and employee time, but it also allows for customization based on your business needs. Examples of these reports may include account activity, inventory reports and more.
How Do I Choose a Document Management System?
When it comes to choosing the right document management system for your business, it's important to first consider what stage your business is currently at in terms of document management.
For example, a business that is entirely paper-run should consider an imaging system to first convert paper files to an electronic format, whereas a paperless office may need a software solution alone.
On the other hand, a business looking for both an imaging and software solution will need to consider whether they will require a self-hosted system or a cloud-hosted document management system.

While self-hosted solutions allow your business to sore large amounts of information on your own servers, they require large upfront costs and pose risks in terms of document retrieval should anything go wrong.
Conversely, cloud-based systems are hosted by an external storage provider, requiring much less investment from your business in terms of time and finances. Not only are these solutions priced more competitively than self-hosted solutions, but they also allow your employees to access your company documents online, allowing for more flexible retrieval.
Consider Blue-Pencil+ for Your Document Management System Needs
"Blue-Pencil was efficient and professional. My documents were safe and disposed of properly. Not only would I continue to use Blue-Pencil, I would recommend them to everyone."
– Immanuel Greenberg – More testimonials here!
Blue-Pencil provides an online document management system, Blue-Pencil +, that allows your employees to access company documents using cloud-based software.
With Blue-Pencil+, not only do you receive access to an document management system that provides indexing, reporting and safe storage of data, but all of these features can be asked from your desktop, laptop or even cellphone, whether working from the office or working from home.
In addition to its document management capabilities, Blue-Pencil+ also comes with a shredding service for secure destruction of files as we all an employee centre for storage of management policies, procedures and training resources.
Now that you understand the importance of having an effective document management system, let us take it from here. Contact Blue-Pencil+ for a quote today.