There's no shortage of information out there when it comes to answering "Why is shredding paper important?" Read on to discover some of the leading articles out there on this topic. When it comes to hiring a shredding company, trust Blue-Pencil Information Security – our mission is to consistently provide our customers with exceptional service in managing their valued information securely and efficiently.

Why is Shredding Paper Important?
Here are 10 leading article titles/blurbs that address the important question, "why is shredding paper important?"
Companies that hold on to documents that are no longer necessary and aren't filed in a secure area are at risk of a data breach. This demonstrates the importance of a professional shredding company. (Courtesy: Pulp.ie)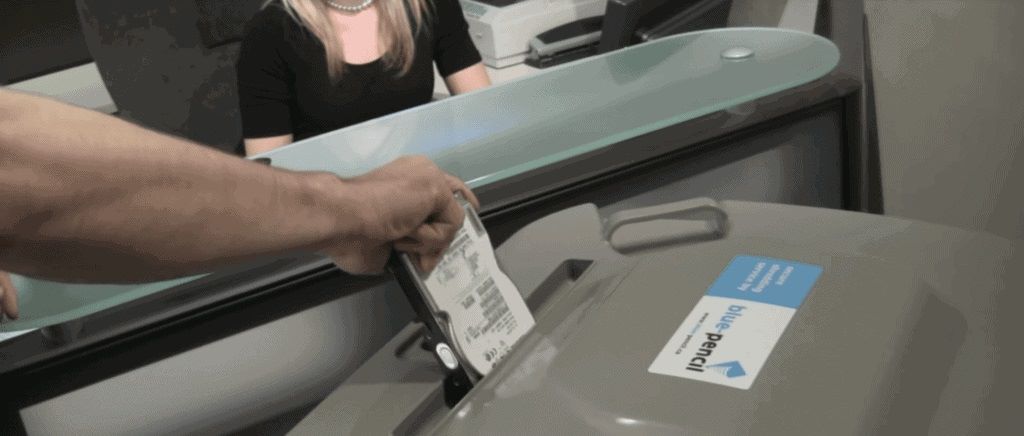 "Ready to do some spring cleaning? Sort important documents that you need to keep from ones you no longer need. Lock up the ones you decide to keep or scan them and store your digital files in a secure place. Once sorted, shredding physical documents you no longer need is the best way to ensure that they're destroyed correctly.  A data breach can put your organization at risk as well as tarnish your reputation." (Courtesy: vangelinc.com)
"Shredding documents is not only for large companies with something to hide, average people have documents at home that include information that identity thefts prey on, including documents that include social security numbers and bank information. Make sure these documents are shredded properly." (Courtesy: mobilerecordshredders.com)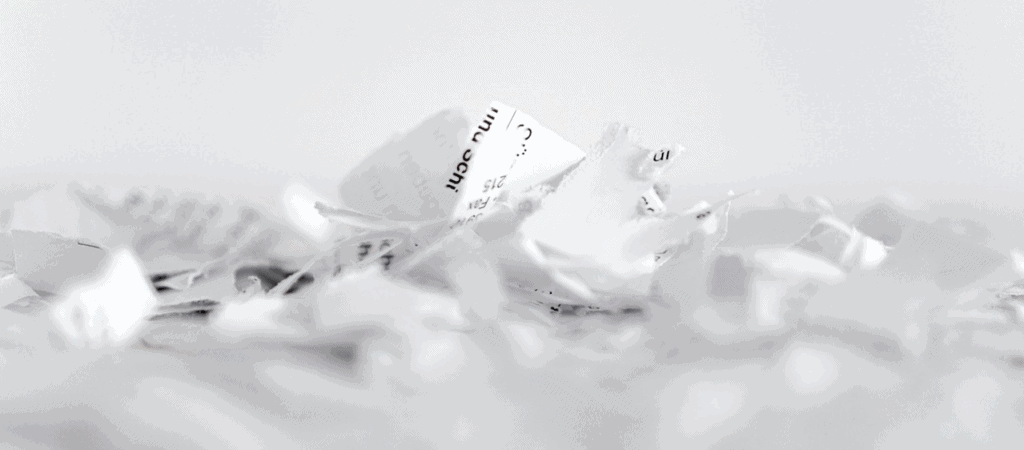 "Paper shredders are everywhere now and are an essential business appliance. Banks have them next to their tellers, by counters for their customers, and in employee offices. Retailers have them next to their registers. Healthcare facilities need them to comply with HIPAA standards. Every financial firm has them to comply with the myriad of regulations that they must comply with.
Still, not enough data is shredded. Important information ends up in the trash every day. This can result in unneeded liability and in the potential for identity theft." (Courtesy: relyco.com)
"Whether it's your clients' or your own sensitive information, keeping confidential information secure is essential. Holding on to documents you no longer need which aren't kept in a secure area can pose a threat to your identity and can cause a data breach." (Courtesy: signalfinancialfcu.org)
All businesses need a reliable method of doing away with sensitive records. Paper shredding solutions have become crucial for making sure delicate records are properly discarded. (Courtesy: inconfidence.com.au)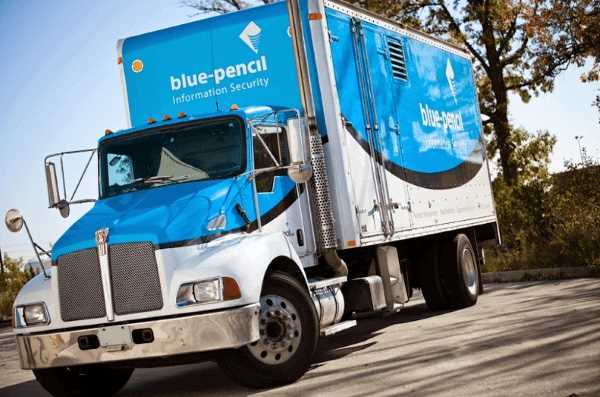 "In today's day and age, every business collects and maintains sensitive information. Although many businesses are making the shift to storing data electronically, there are still many businesses that store paper files. If you're one of those businesses, you may be wondering what to do with those important documents when they're no longer needed. Customer lists, payroll records, and credit card information are all things that should be shredded when you're ready to dispose of them." (Courtesy: getwindfall.com)
"Proper document destruction is a very important component of doing business. Federal and state laws require organizations to properly dispose of their data. Businesses are concerned with keeping trade information private and keeping sensitive information protected.
Many consumers are also concerned about identity theft. The consequences of improperly disposing of confidential information could cost your organization a lot of money, time, and embarrassment." (Courtesy: allpointsprotects.com)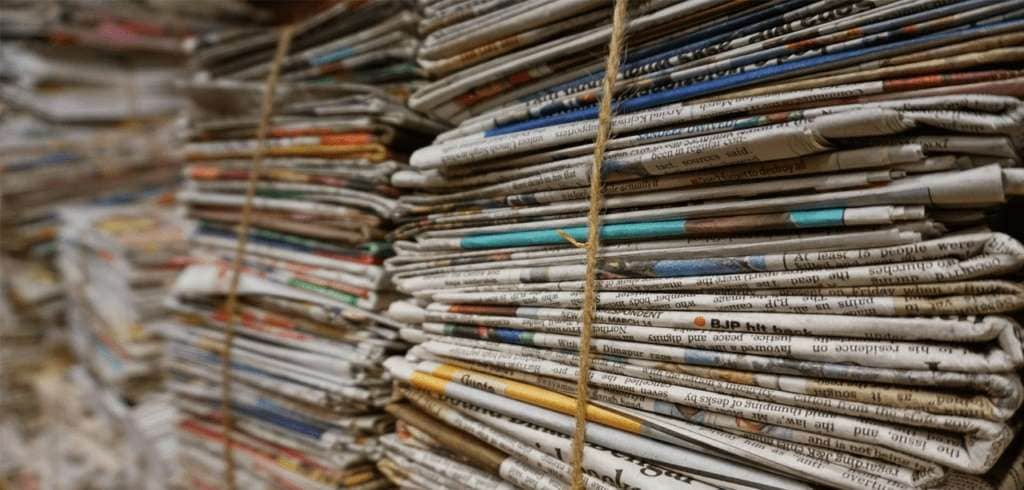 "Although more identity theft is happening through online measures these days, the need to continue and improve the regularity of paper shredding is still important. Identity theft and the leaking of sensitive data can still occur through paper form. It's when we are directed at protecting ourselves from online fraudsters, that our procedures of effectively disposing of paper trails falter." (Courtesy: restore.co.uk)
"With so many offices doing a lot of their work digitally or in the cloud, one might wonder why document shredding is still important. The reality is that document shredding plays a key role in information protection and privacy." (Courtesy: shredwithus.com)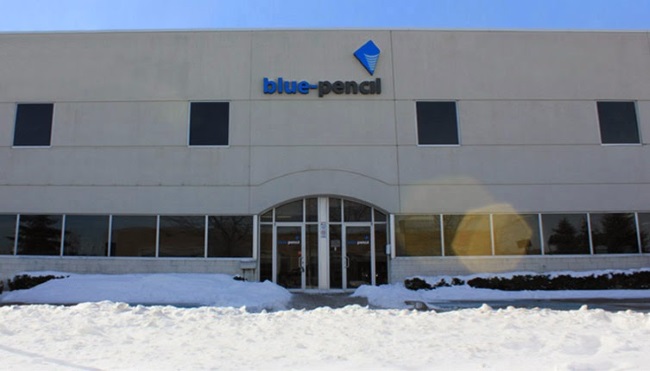 Shredding Paper? Trust Blue-Pencil!
Blue-Pencil helps empower Canadian organizations to reach new heights with a friendly and efficient shredding service. Customer service is not only a slogan, but something we practice by investing in our strategic partners.
Located in Oakville, we have grown our document security business over the past 10 years, serving more than 6,000 organizations across Ontario, including small and medium-sized companies as well as Fortune 500 businesses.
"My shredding experience with Blue Pencil was simple and efficient. From the quote stage to the final curb side service all of the Blue Pencil employees were courteous and professional. I would not hesitate recommending and or using Blue Pencil shredding services again." – Carlo, a Blue-Pencil Customer
At Blue-Pencil, we offer services such as Documents Storage, Records Management, and Document Imaging and Scanning Solutions. These services allow us to offer full circle, comprehensive solutions for information security management.
We service the Greater Toronto area and surrounding cities – click here for a full list of our service areas. If you'd like to learn more about us and what we can do for you, contact us today!