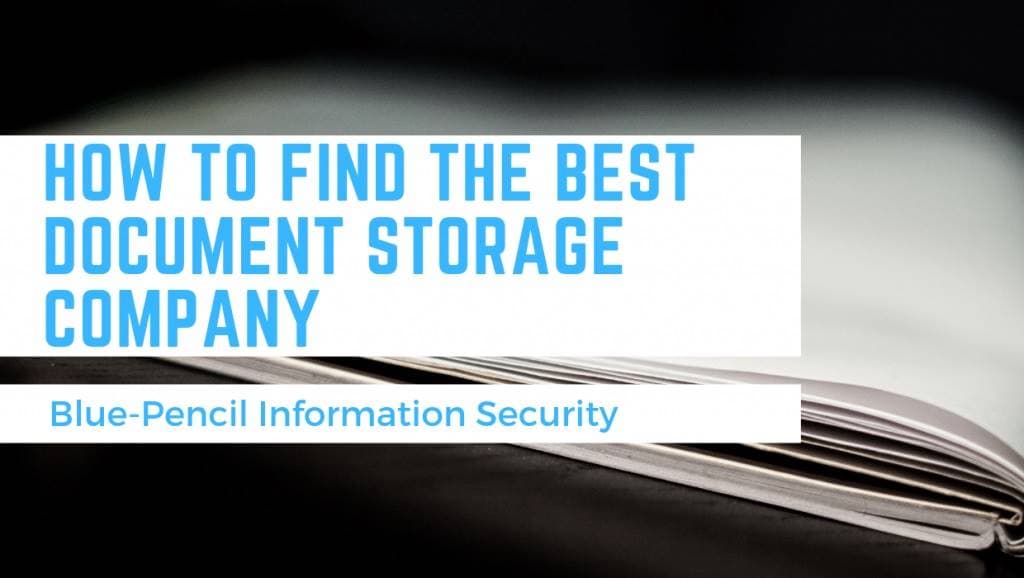 Finding the best document storage company in your area has never been more important. Blue-Pencil Information Security is here to help. Real estate prices aren't getting any lower, and you need to save as much space as possible in your office. Confidential information must also be kept secure. The best document storage company will keep your records safe from potential leaks and help you save money. Read on to learn more. If you're in the market for a document storage company, contact Blue-Pencil now. Blue-Pencil prides itself on excellent customer service, professionalism, and reliability!

How To Find The Best Document Storage Company
1. Research online reviews
If a document storage company can demonstrate that they have successfully operated for many years with a solid reputation for customer service, affordability, and security, you are probably in good hands.
The best way to get a basic idea is to take a look at what current or former customers are saying. They should give you an unbiased review of their personal experience and can share what you should expect. Unprofessional work of any sort will likely be reflected in the reviews.
Website testimonials, Google reviews, Yelp, and Facebook are all great places to start. There, you can begin to gather information on potential document storage service providers. Make sure to be wary of potential spam contributors, however.


Google reviews are a great way to find the best document storage company.
2. Word of mouth
It's easy to underestimate the value of a good chat in today's digital world, but asking around for actual first-hand reviews of a document storage company is important too.
Check with friends, family, and neighbours who have recently required the services of a document storage company, and get additional information on who has a good reputation and who to avoid.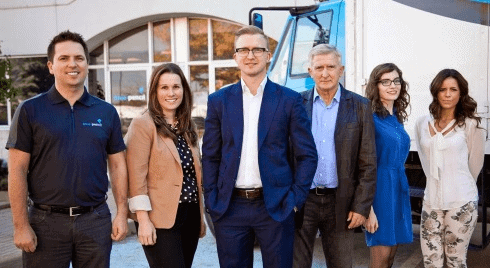 Casual conversations with friends and family can help you get to know which local companies to trust.
3. Check references
You've done some online research and asked around, and now it's time to get down to the business of narrowing down your list.
Choose two or three of the best options and ask each for references. This would include past or present customers, to whom you would present a few typical questions to minimize the time demands on everyone involved. These queries could include:
What was your level of satisfaction with this document storage company?
How reliable was the service?
How easily were you able to retrieve your stored records?
Did you feel like security was a top priority?
Would you recommend working with this company?
An unwillingness to provide references should be seen as a red flag.
Choose three of the best options and ask each for two or three references.
4. Set up a meeting
After asking around for references, and assuming you can now eliminate at least one option, ask the top two document storage companies for a meeting in person so they can present a formal proposal. That should include a price point for the work they offer.
In looking into document storage, you want to take advantage of freed up space, resources and finances, and dedicate these to other areas of the business. You also want your records to be stored in a purpose-built facility where they are expertly handled, secure and easily retrievable.
If you're not satisfied with the scope of services offered, or feel you're being priced out, don't settle for anything less than the best.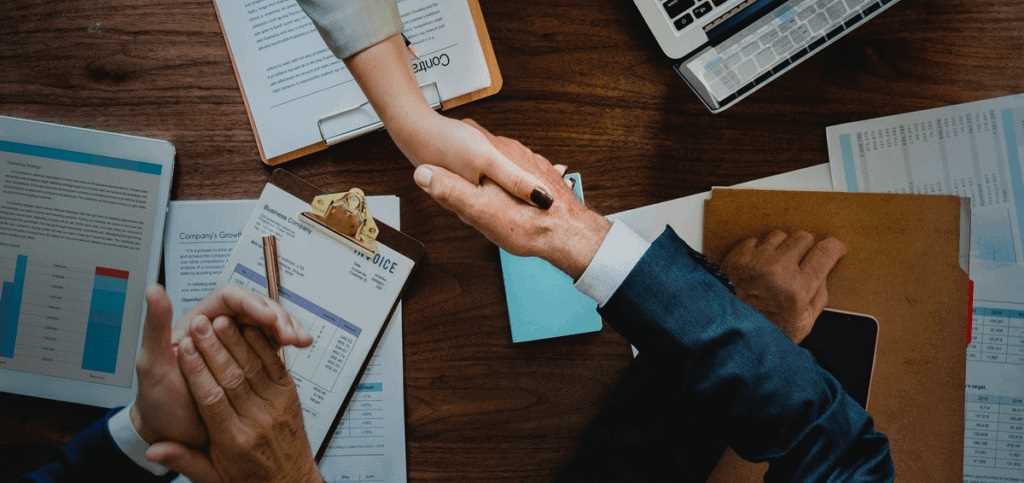 Set up a meeting with the prospective document storage company.
5. Make the call
After checking the reviews, engaging in thoughtful discussion, asking for references and meeting in person, it's now time to make a decision.
By now you'll have a good idea of what you'll be getting from a quality of security and affordability standpoint, as well as a glimpse at the customer service that will be provided – anything less than exceptional should not be accepted.
Pick up the phone, set up a time to meet and confirm the hire, and enjoy the benefits of the best document storage company in your area!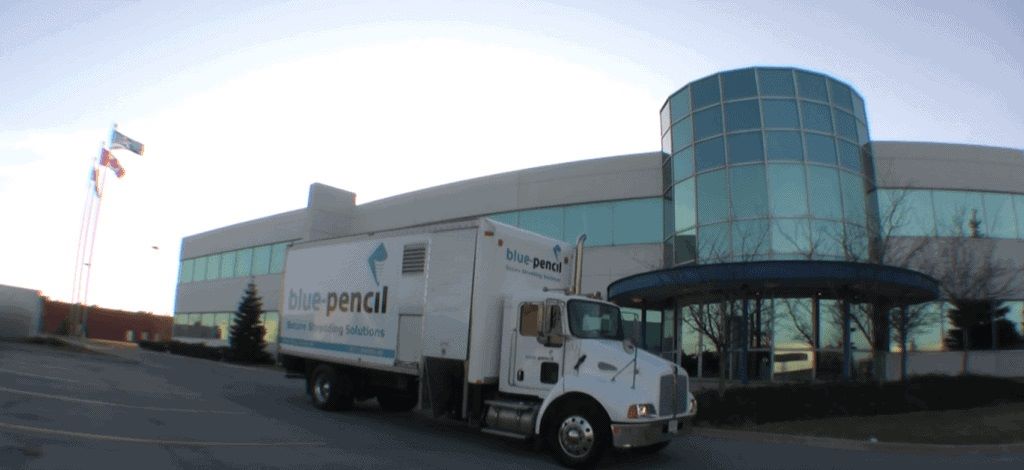 Don't settle for anything less than the best document storage company!
Looking for the best document storage company? Trust Blue-Pencil!
Blue-Pencil delivers secure and convenient document storage solutions for all types of businesses in the Greater Toronto Area and Ontario. Off-site storage solutions will reduce your costs, free up your resources and space, and allow for easy access to what you need to meet the demands of your business in a timely manner.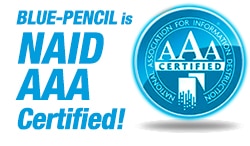 Our dependable staff partner with you to work on a total records management solutions with services such as active file management, vital records protection, and special services to tackle the challenges of complex information management.
"Our company has been using Blue Pencil for close to 5 years now. The service has remained excellent the entire time. The service reps conduct themselves in a professional manner, with little to no interruption to our staff and their day to day operations. I recommend them to anybody who is searching for a secure source for document shredding or record management." 
– Mark Brandon
Read more testimonials here.
Click here to see our service areas.