In this article, we'll take a look at look at the top three things you need to know about financial document storage.
Blue-Pencil has helped over 6,000 organizations take better control of their information – including their financial documents. Now, we're here to help you!
We'll dive into the relevant laws, specific documents you should store, and the major benefits of financial document storage so your business can stay safer. Let's get started now!
Financial Document Storage: 3 Things You Need To Know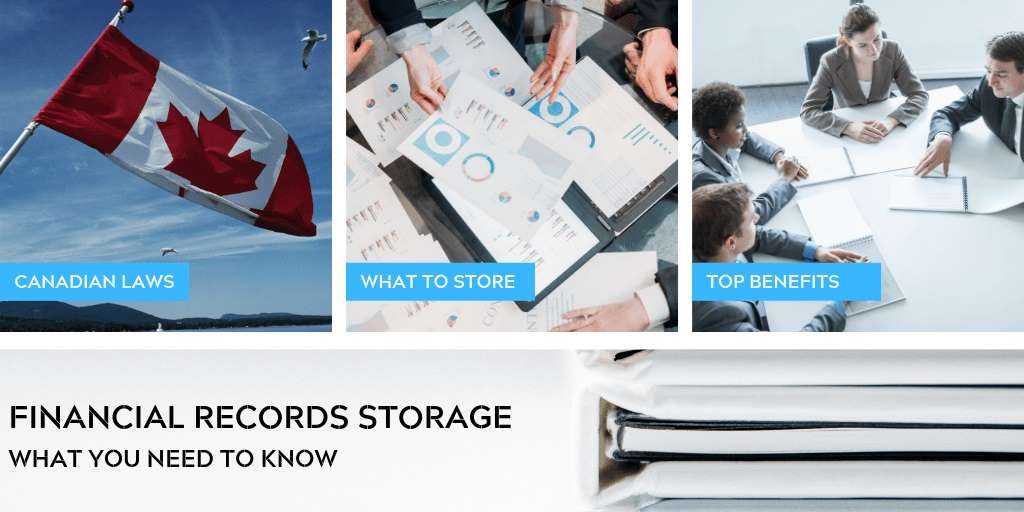 Know The Laws
When you think about storing your company's records, you may be focused on the benefits such as greater information organization or easier access for you and your employees.
Although those are great benefits for keeping your information stored properly, there is a bigger reason why financial document storage is so important – it's the law.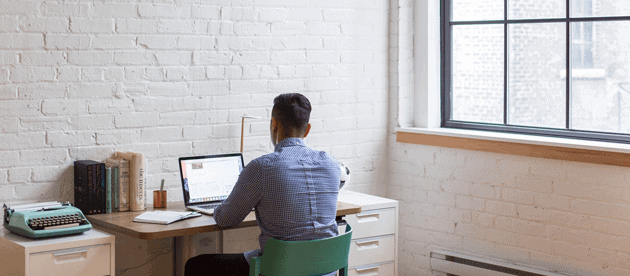 Your company's financial documents must be stored properly to comply with CRA laws
In order to remain compliant with Federal law in Canada, your business is responsible for keeping and storing business and financial records. According to the Canada Revenue Agency, your business is responsible for:
Protecting your records – this is true even if you hire a third party to store/handle your records
Ensuring your records are available and accessible to the CRA when requested
Ensuring that your records-keeping representative (employees or a third party) is present when CRA officials examine your records
Ensuring that your representative is cooperative with the examination, provides reasonable assistance, and answers questions about your business
Allow CRA officials to make copies of your records or provide the CRA officials with copies of your records
Along with these rules, your business must also ensure that your records meet the following requirements. All of your business records that your company is required to keep on file due to Canadian law must:
"be reliable and complete
include the information needed to meet your tax obligations and to calculate your credits
be supported by documents
be kept in English, French, or a combination of these two languages"
Source: Canada.ca – Learn more about what is required for your business!
With so many other things to worry about, you may feel overwhelmed at the thought of proper financial document and record storage for your business. That's where Blue-Pencil can help!
We offer secure and accessible document storage services for businesses all over Ontario. We have helped over 6,000 businesses, both large and small, take better control of their company's information.
You can even choose to store your most critical financial records using our Vital Records Protection program. This service helps keep your most sensitive information as safe as possible, with 24/7 monitoring, climate-controlled storage, safety against natural disasters, and more!
2. Important Records To Store
"Financial records" is a fairly broad term – so many different types of documents can fall into that category! How can you know for sure what to keep and what is okay to dispose of?
Here are some of the most important business documents you need to keep and protect:
All receipts
Bank statements
Invoices
Pay stubs/payroll records
Credit card statements
Property purchase records
Vehicle purchase records
Income tax returns
If you aren't sure whether or not to keep a record or document, it's best to keep it on file until you are sure it is okay to dispose of it. Working with a professional records management company can also help you organize, store, and eventually dispose of records when they are no longer needed – all while remaining legally compliant.
3. Benefits of Off-Site Document Storage
Not sure where or how to store your financial records? Some companies choose to store in-house; they assign employees to organize and store their records and documents.
Although this can work, businesses often end up with more documents than they anticipated. Records can easily become disorganized, documents can get lost, and employees may end up spending too much of their time organizing rather than working on other pressing tasks.
There are a number of benefits when you choose off-site document storage instead. File storage not only allows for increased employee productivity, but it also provides increased document security and is a cost-effective solution for most businesses! Let's take a deeper look at these three benefits below.
Off-site storage allows for increased employee productivity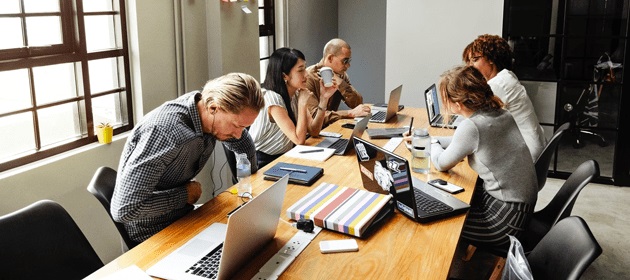 Allow your employees to focus on what really matters!
When your employees don't have to worry about in-house records and document storage, organization, and secure disposal of private information (which is also required by law in Canada under PIPEDA), they can get back to what really matters!
If your business chooses off-site storage instead, your employees won't have to spend hours of their week organizing files, searching for records, or constantly managing workplace files. This will help increase productivity in the areas that really matter for your business.
Off-site storage is a cost-effective solution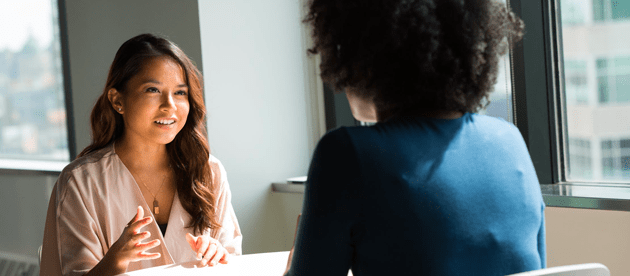 Partnering with a third party to store documents off-site is actually the most cost-effective solution for many businesses!
On the surface, partnering with a third party business to store your documents may not seem like the more cost-effective solution, but in many cases, it is!
All businesses can accumulate a large number of financial records and important documents over a short period of time. Even small businesses may find themselves overwhelmed with records!
Over time, a business can have so many records that they need more internal storage space to keep them all – since you can't simply throw away financial records! Your business needs a place to keep them.
As commercial rental prices in Toronto and the GTA continue to rise, it often doesn't make sense to purchase a larger office space just to get more room for file storage. Working with a professional document storage company can keep your costs down by ensuring you make the most of your current office space – you may even be able to downsize!
Offsite storage provides increased information security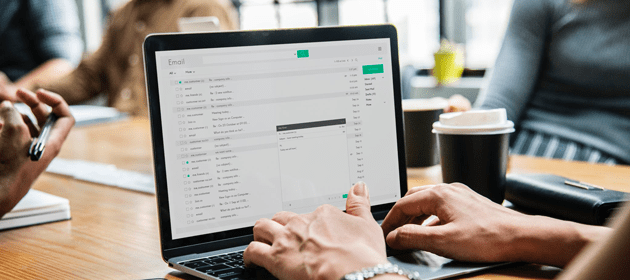 Keep important records, files, and even emails safer with off-site storage
Storing your files at a secure, off-site facility means that you can rest assured knowing that your confidential and important company records are as safe as possible.
At Blue-Pencil, we offer 24/7 monitoring with alarm systems for your stored documents. It is the law to keep many financial tax records on file for 6-7 years – all of these records contain personal and private information.
Can your company keep 6-7 years worth of confidential information safe and secure? Choosing off-site storage means you can answer that question with a confident 'yes!'
Off-site storage means you don't have to worry about who has access to what rooms or filing cabinets. All of your important information is stored in the safest and most secure way possible.
Rely on Blue-Pencil For Your Financial Documents Safe!

After reading about the benefits of financial documents storage, you may be wondering if it is right for your business. If you are ready to look further into safe storage for your business, or have any questions about how it works, contact the information security experts at Blue-Pencil now!
Blue-Pencil can provide your business with safe, secure, and professional document storage solutions – as well as full information management services. We offer secure shredding, file scanning services, consulting and audits, and more. We service businesses all across the GTA and Ontario.
"After years of searching for an information security company that we could trust, we have been more than pleased with the service provided by Blue-Pencil. They have always been punctual, reliable and communicative. Our service tech Adam H is polite, jovial and efficient. The professionalism and care he provides to keeping our disposal secure is greatly valued. Adam's smiling face is always welcomed in our office!"
– Iolanda Sardo
Read More Google Reviews!
At Blue-Pencil, we serve business and residential needs across the province of Ontario, including Toronto and the GTA, Hamilton, Kitchener, Waterloo, Ajax, Pickering, Aurora, Newmarket, and more. As your local business partner, we offer value, consistency and efficiency in our services.