This article outlines the three main types of document storage solutions in Toronto.
We've helped over 6,000 organizations take control of their documents, and we know what the best document storage solutions are and can help you choose the best one for your business.
Learn more about offsite document storage, electronic document storage (i.e. cloud services and self-hosted storage systems used on your computer ), and locker rental or self-storage. Let's get started!
Document Storage Solutions Toronto – The Fundamentals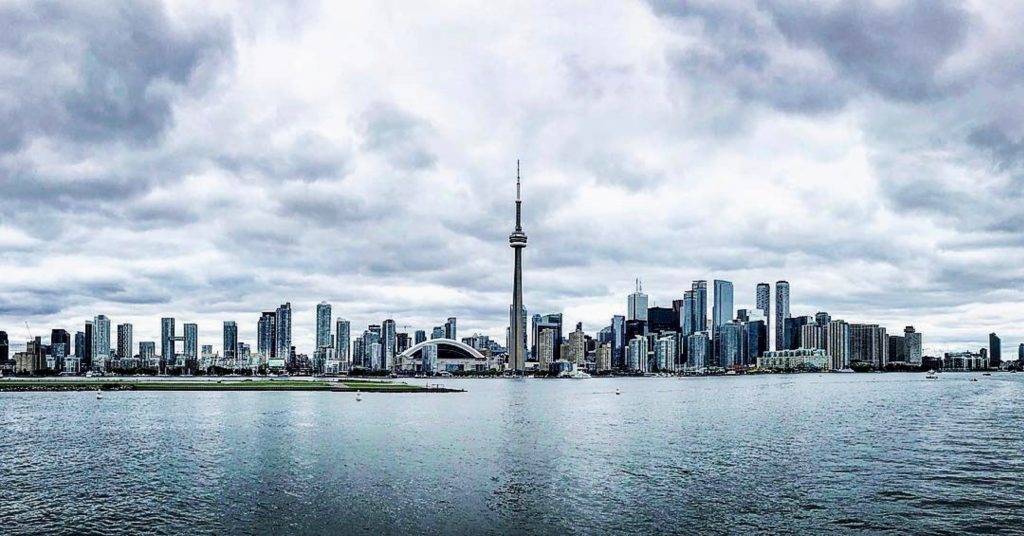 Are you a business owner or manager in Toronto? If so, this is for you. It's important to understand just what document storage is. Each method of document storage varies, however, all document storage systems strive to keep your files and records safe, organized, and secure. Instead of keeping your files in hundreds of folders on your computer or in a filing cabinet, document storage companies free up your space, saving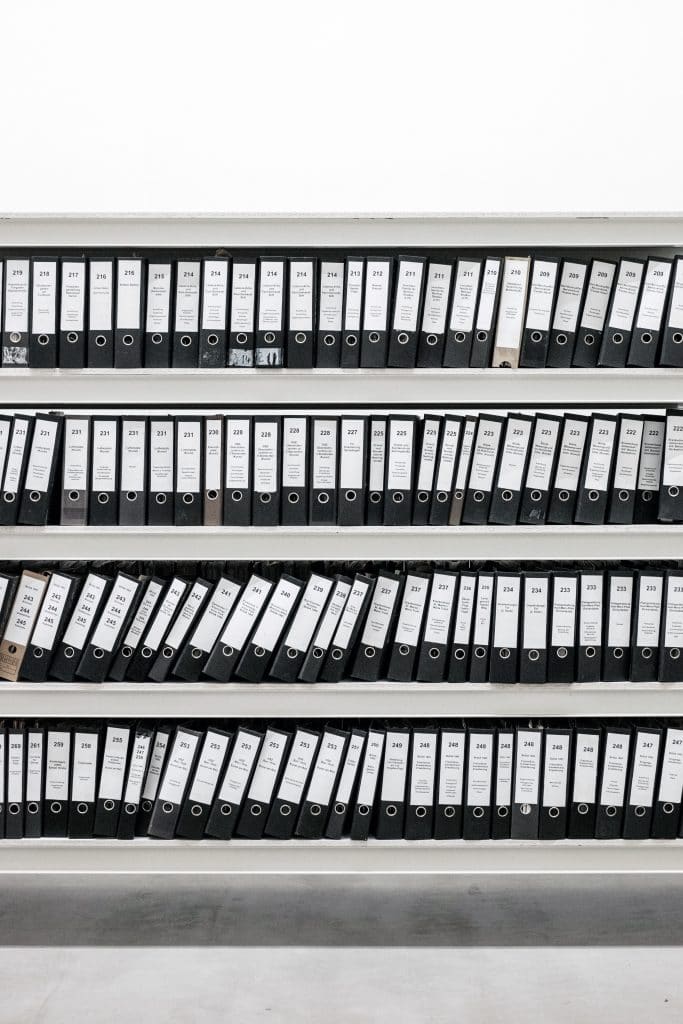 you time and energy, by keeping your files safe for you.
Freeing up space in your office is essential for business owners in Toronto. Depending on your location, renting office space in Toronto can range from $150,000 per year to millions per year, and the cost of commercial rent continues to climb in Toronto. In a report outlined in The Financial Post, Toronto could soon catch up with major U.S. cities such as New York when it comes to office rental costs.
Because the cost of office space in Toronto is quite high compared to other cities, it is especially important to have a practical, efficient document storage and management program in place. Without proper document storage, you could quickly see filing cabinets taking up more and more usable space in your office – meaning less space for you and your employees to get work done.
The Different Types of Document Storage Options Available In Toronto: Pros & Cons
Here are the 3 main document storage solutions in Toronto: locker rental or self-storage, offsite document storage, and electronic document storage (i.e. cloud services and self-hosted on your computer).
1. Locker Rental/Storage Space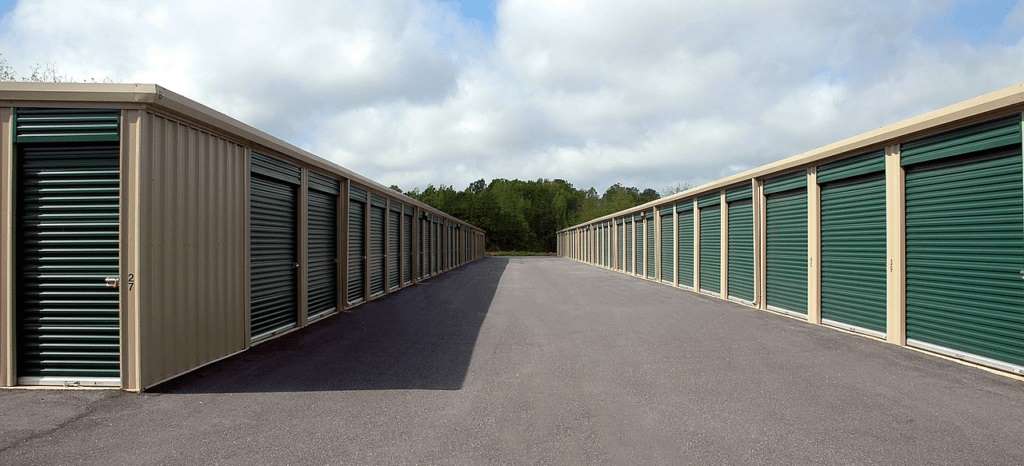 File Security Rating: ★ – ★★
Convenience: ★★
Locker rentals and storage spaces are a simple document storage solution for some smaller businesses. If you have a small number of documents, you could use locker storage. However, you should take a closer look at what your needs are before deciding on whether using a locker or renting a storage unit is the best solution.
With public storage facilities, you get to chose what type of facility you would like, what size you need, and the location that makes the most sense for you. You can also choose exactly how and where you want to organize your files inside.
Having said this, since storage units are empty spaces, you will probably want to set up a shelving system to help organize your files. If you don't and you simply stack your boxes on top of each other, document retrieval will be very difficult.
If you need a file and it's located it the back bottom corner, it will take you a long time to get it. When you work with a document storage company instead, it's actually much more convenient to have a document storage provider bring you your documents.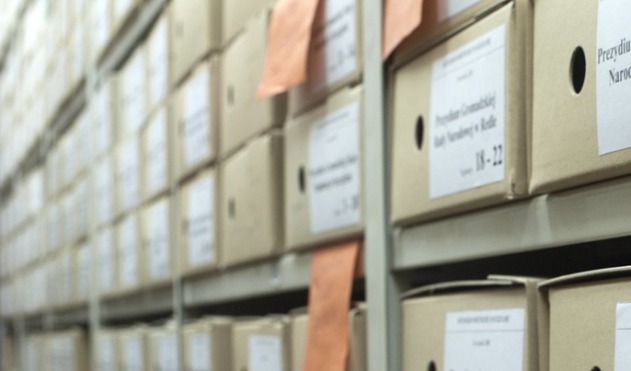 In addition, renting a locker or storage unit is usually more expensive that using an off-site document storage provider. It usually works out to around 30% more.
Rental spaces are not designed for document storage, so you should keep this in mind. You may find that your documents get damaged due to the excessive heat, cold, and potentially moisture they can be exposed to in one of these units.
You may also find it challenging to find a public storage building that is secure enough for your documents. Since they are not built for document storage, it also means that you have to do all the organizing yourself.
If, however, you just need extra space for older documents or less important files that still must be kept on record, a rental space could work for you.
2. Secure Off-Site Document Storage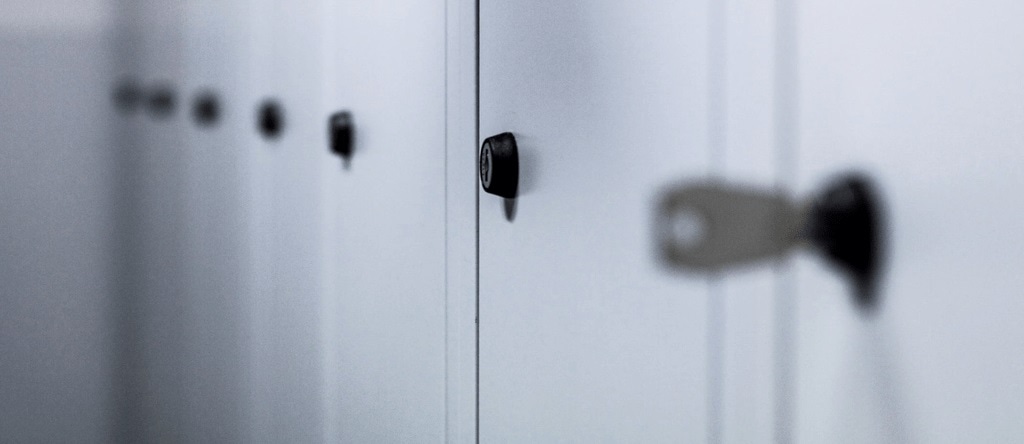 File Security Rating: ★★★★★
Convenience: ★★★★
When files are stored with a secure document storage/records management company, you can have the peace of mind that your documents are safe and secure. If you have any sensitive information in your documents then a secure facility is a great choice.
Document storage companies typically provide services for both small and large volumes of data, which makes it flexible and ideal for businesses of all sizes to use secure document storage.
If you need access to a file that you have stored with a reliable document storage company like Blue-Pencil, you can usually have it retrieved for you within a few short hours.
For example, using Blue-Pencil's online login, you can request a box or file and either have it brought to you within a few hours, or have it scanned and emailed to you. This service makes access to your files so convenient that you won't have to search for them!
Knowing your confidential information is secure and monitored 24/7 can be very helpful in ensuring you have peace of mind. As well, your clients can have peace of mind knowing their personal information is safe. If you are interested in secure document storage for your files in the GTA, Click here to get a quote with Blue-Pencil!
3. Electronic Document Storage
Electronic document storage can take a couple of forms: Cloud-based and self-hosted.
Cloud Based Storage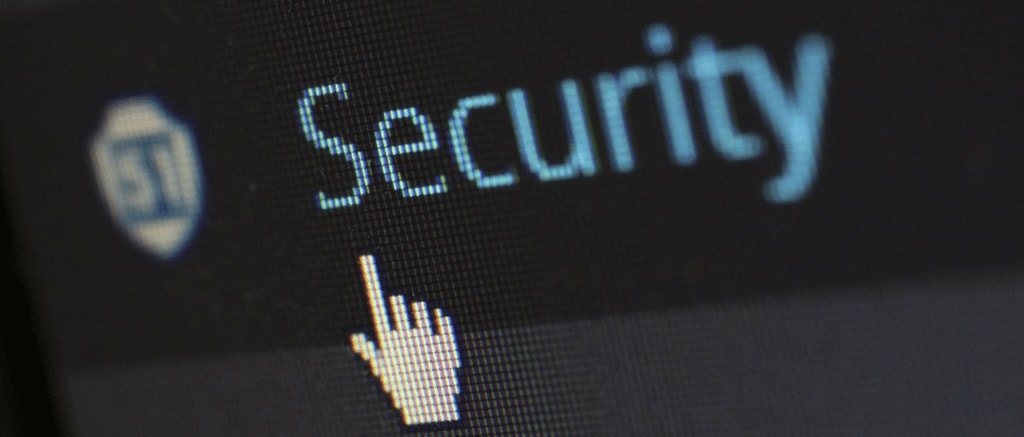 Cloud-Based File Security Rating: ★★★ – ★★★★★ depends on security policies of  the hosting company
Convenience: ★★★★★
Cloud Based Electronic Document Storage: Cloud-based electronic storage has become quite popular. With a cloud based system, files are scanned and uploaded onto the computer and stored with one of the many cloud service providers. This can be done either through a service like Blue Pencil or business owners can set up their own cloud document storage.
When working with a cloud system, all of your files are digitally accessible online, which allows you to access them any time when necessary. Online systems do rely on the internet, so if there is an outage that could be problematic.
At Blue-Pencil, we offer Scan On Demand, our version of electronic document storage. This service includes document scanning and storage on your computer.
Our customers can retrieve, share, and access information in a secure, indexed, and searchable online system, making things easy and efficient for your employees. Click here to learn more about document scanning!
Self-Hosted Storage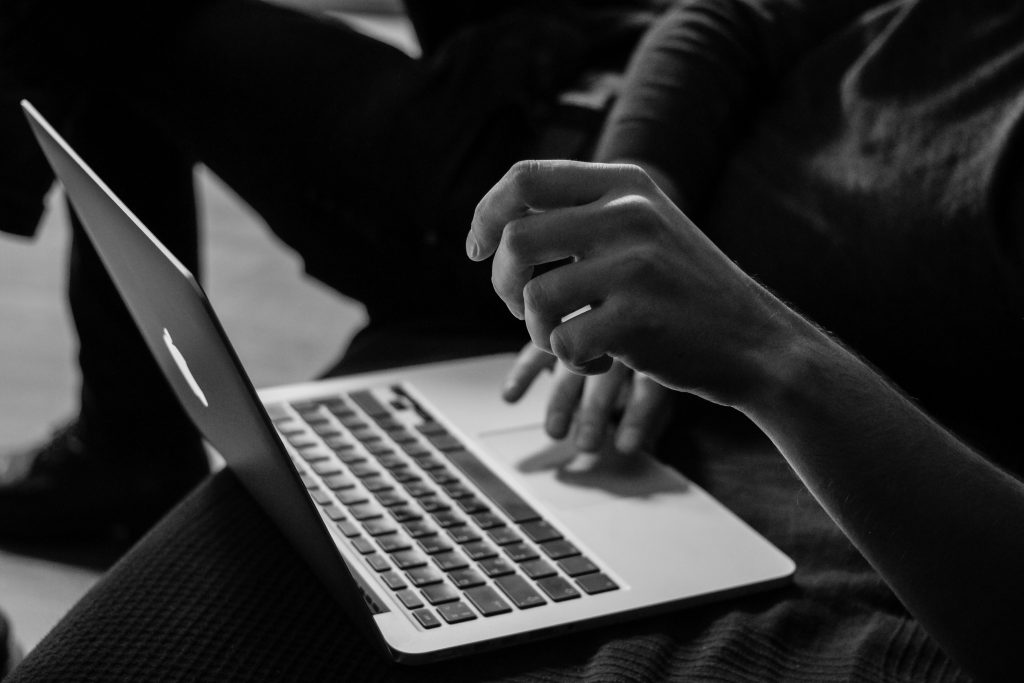 Self-Hosted File Security Rating: ★★ – ★★★
Convenience: ★★★★★
Self-Hosted Storage System: A self-hosted document storage service is software installed locally on your computer that allows you to manage your documents internally. You can literally store as many documents as your server will allow, giving you the flexibility to keep large amounts of documents in one place.
With a self-hosted system, you have full control over your document organization and security. Unlike a cloud-based system, if you use a server, you can access your documents even without the internet.
Self-hosted systems do cost more than other do-it-yourself methods upfront. Along with upfront costs, there are also yearly costs associated with it. Your files are not automatically saved to the cloud or backed up with this method, so you must put your own safety measures in place.
While there are a number of advantages, having full control of your documents means that if something goes wrong or you lose a file, there is no support to help you fix any problems.
Securely Store Your Documents With Blue-Pencil!
Blue-Pencil helps businesses big and small in Toronto and the GTA keep their documents secure and organized. We also offer more than just document storage solutions, we offer secure Shredding Services in Toronto too. See the video below to learn a bit about Blue-Pencil's office shredding program, which is another great way to keep your sensitive information safe.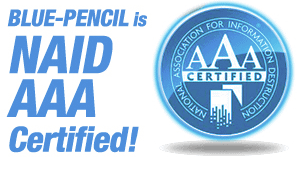 With Blue-Pencil, you can store your documents safely and securely. Blue-Pencil helps empower Canadian organizations to reach new heights with friendly and efficient document management services. Customer service is not only a slogan but something we practice by investing in our strategic partners.
Located in Oakville, we have grown our document security business over the past 10 years, serving more than 6,000 organizations including small and medium-sized companies as well as Fortune 500 businesses.
We offer full circle, comprehensive solutions for information security management. We service the GTA and surrounding cities –  click here for a full list of our service areas. If you'd like to learn more about us and what we can do for you contact us today!
Guide to Document Storage Toronto – Looking for document storage in Toronto or the GTA? Document storage is a great way to free up space in your office and keep your files secure and organized. In our guide to document storage, we'll look at why document storage in Toronto is so important, the pros and cons of popular document storage options, how to find high-quality document storage options, and more. Still have questions about secure document storage? Contact the experts at Blue-Pencil now to learn more!
"Choosing Blue-Pencil for our shredding needs was one of the best decisions I've ever made. Blue-Pencil delivered on everything they promised, and then some. They've done such a good job, I'm now re-evaluating our storage needs to see if I can use Blue-Pencil for more!"
– Adam Beach – More testimonials here!