Today, we'll take a look at some reasons why you don't need to invest in a home paper shredder.
At Blue-Pencil, we've helped thousands of organizations and individuals take better control of their information through secure shredding and document management.
In this article, we'll go over three reasons why it may be best to skip a home paper shredder purchase and look at the alternatives available to you. Let's get started!
1. Paper Shredders Pose More Risks Than Many Homeowners Are Aware Of
Most people have used or at least seen a home paper shredder at some point. They are common in households and home offices all across Canada! Because they are so common, many homeowners may not realize that shredders can be a dangerous piece of machinery.
When a paper shredder is used incorrectly, or the proper precautions are not taken, anyone can be injured. However, children are most likely to be injured – in some cases severely injured – by paper shredders. From Parents.com:
"The U.S. Consumer Product Safety Commission (CPSC) recently investigated home paper shredder injuries. Their research showed that 22 (71 percent) of the 31 home paper shredder injuries were to children under 12 years of age. Over half of those injuries involved children under 3 years of age."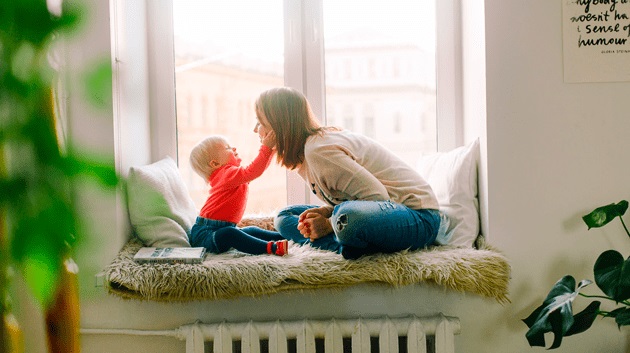 If you have children in your home, a shredder can pose a serious safety risk
If you have children living in your home, a home shredder can pose a serious risk to them, especially younger children. If you choose to invest in a home shredder, Parents.com recommends a number of actions homeowners should take to keep children (and yourself) safer:
Keep shredders unplugged and put somewhere out of reach when not in use
Never allow children to operate a shredder under any circumstances
Never operate shredders while wearing dangling jewelry or loose-fitting clothes
Do not place hands or fingers near the shredder opening
Although accidents and injuries most commonly affect children, adults and even pets can also be injured by home shredders. The most common types of injuries are hand injuries and range from mild cuts and lacerations to full amputations.
Another thing to consider is the potential fire risk associated with shredders. Paper shredders can get very hot, and if paper becomes jammed inside, it risks igniting. As well, leaving your shredder plugged in puts you at risk of an electrical fire.
If you do choose to use a home paper shredder, it's important to remember that this is a piece of machinery that comes with a number of risks.
2. Home Paper Shredding Alternatives Can Be Much More Environmentally Friendly
When you shred at home, what do you do with all of your leftover shredded bits of paper? Many homeowners are environmentally-conscious and will throw their shredded material into a recycling bin.
However, did you know that in many cases, the materials you put into your recycling bins are not getting recycled? If your shredded paper, for instance, gets some food waste on it or gets mixed with other types of liquid – it can no longer be recycled. From CBC Radio:
"According to Saxe, upwards of 25 percent of the waste put in recycling bins is also rendered non-recyclable by contamination — either by food waste or other materials. For example, paper that's covered in food residue or that has shards of glass embedded in it, cannot be recycled." 
It can be difficult to ensure that all tiny shreds of paper remain free from all other contaminants – especially when most households only have one or two recycling containers!
However, if you choose to skip investing in a home shredder and choose to work with a shredding service instead, you can be sure that 100% of your shredded material is disposed of in a safe and environmentally friendly manner!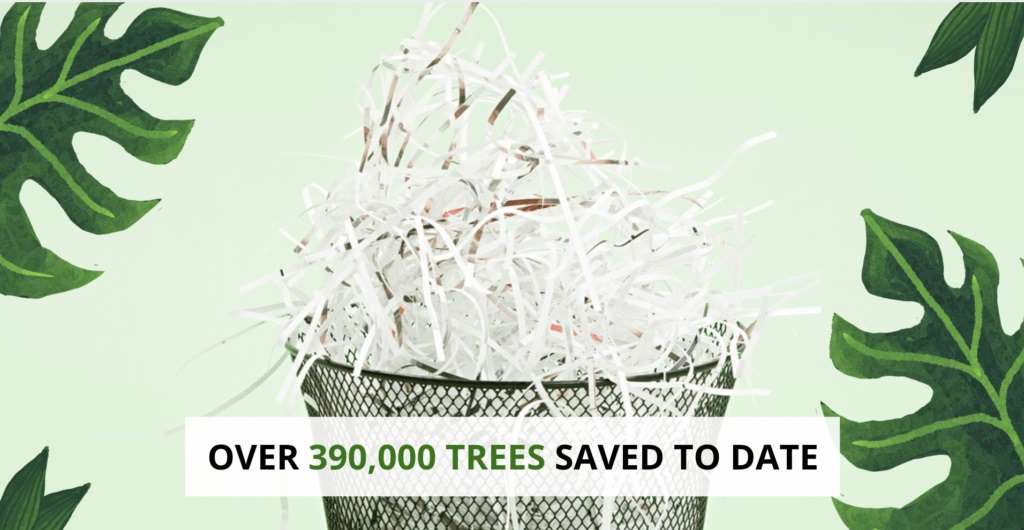 For example, at Blue-Pencil, we have a Paper Shredding Tree Saving Program. For every 200 lbs of paper shredded (and properly recycled), you save one tree! We ensure that all shredded material is recycled and processed into recycled paper products or energy.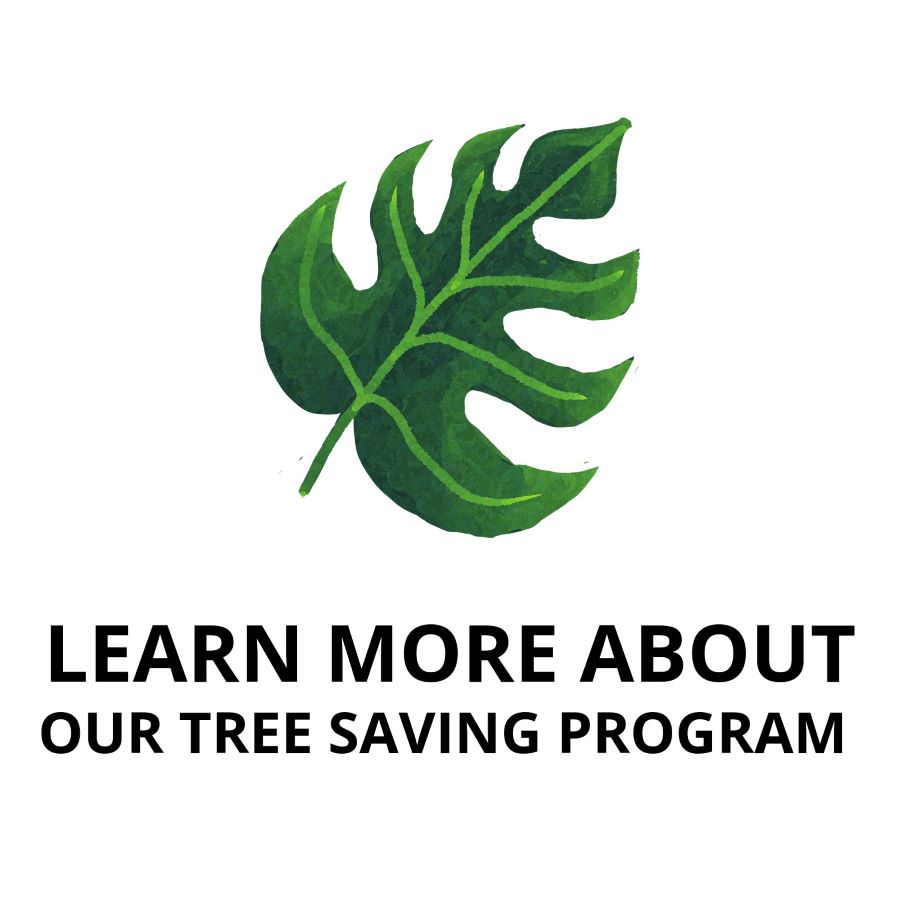 Through our Tree Saving Program, we have saved over 390,000 trees to date – and the number is only growing!
As well, when you choose to shred with Blue-Pencil, you can eliminate extra small appliances (aka your shredder) that will eventually become e-waste.
It is also easier to dispose of waste like paper clips, staples, and more – our industrial shredders can handle it all!
By choosing to invest in a paper shredding service instead of buying a home shredder, you can be sure that you're doing your part to help the environment.
3. Skipping a Home Shredder Can Help You Free Up Space In Your Home
Many people purchase a home paper shredder because they want to eliminate all those documents and records that have piled up over the years – in desks, drawers, home offices, and filing cabinets!
However, the average home shredder can only shred one or a limited number of papers at once – which means it's going to take a lot of time to get through piles and piles of paper documents.
It might take weeks – or months – before you actually get the chance to organize all of your paperwork due to the limitations of a home paper shredder. You also need to make sure you quickly stay on top of your files or they will easily pile up again!
If you're looking for some tips to keep your paper documents organized, check out this great video below, featuring a professional home organizer!
Learn how to better organize your paper files 
If you choose to work with a paper shredding service instead, you can shred ALL of your files, documents, and records all at the same time.
You don't even have to remove staples or paper clips – simply send them to your shredding service provider, and their industrial shredder will take care of it for you.
Working with a professional shredding service can also free up space and eliminate clutter from your home by taking care of your e-waste as well.
It's hard to get rid of old computers, hard drives, and electronics because you cannot simply throw them out.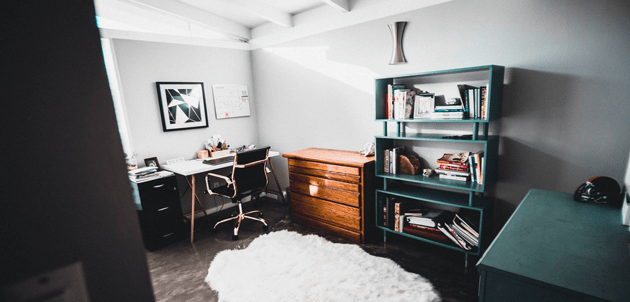 Working with a shredding service can help you quickly organize your home office
Plus, electronics often contain tons of confidential and personal information. Many homeowners don't know how to get rid of these items, so they simply throw them into a closet or basement cabinet to think about later.
When you work with a shredding service, you can get rid of your electronic waste the same way that you get rid of your paper waste! For example, at Blue-Pencil, we can shred hard drives, media (Like CDs and backup tapes), and other types of electronics.
Blue-Pencil Is Your One-Stop Shop For Securely Disposing of Old Files, E-Waste, and More!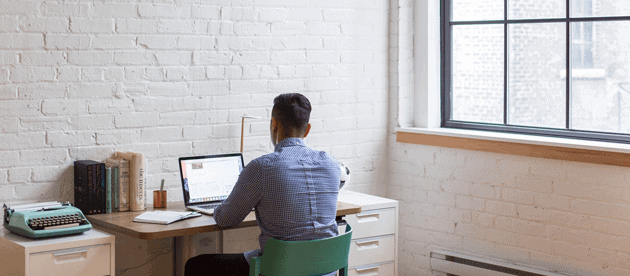 "Exceeded expectations. Met all our needs fast, courteous,
efficient, inexpensive. Sweet!"
– Judy Davies
Read More Google Reviews!
You can avoid all the risks and extra time needed to manage your documents associated with a home shredder when you choose to work with a professional shredding service instead!
At Blue-Pencil, we offer residential shredding services that include both on-site shredding (we come right to you!) and drop-off shredding services at our facility, located in Oakville.
Whether you have one box or multiple boxes full of paperwork, Blue-Pencil has shredding services available to meet your needs.
Blue-Pencil will ensure a secure and cost-effective shredding service and you will walk away with peace of mind knowing that your personal information will never fall victim to identity theft or other security breaches.

At Blue-Pencil, we serve business and residential needs across the province of Ontario, including Toronto and the GTA, Hamilton, Kitchener, Waterloo, Ajax, Pickering, Aurora, Newmarket, and more. As your local business partner, we offer value, consistency, and efficiency in our services.