Whether you are being bogged down by storing closed case files or simply having troubles with an unresponsive legal document storage service provider, Blue-Pencil offers hassle-free and responsive legal document storage solutions. We've helped numerous law firms reduce their operating costs while increasing their compliance and limiting their risk of exposing sensitive information.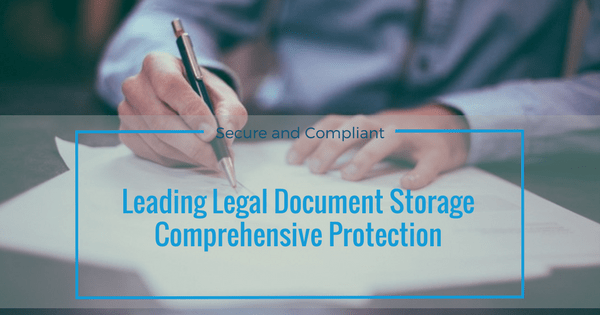 "Blue Pencil made our decision to move our files an easy one. They were competitive and professional in every aspect of the move, helpful before, during, and after.  I love that I can call anyone on the Blue Pencil team and get an answer right away, to me service is everything. Thank You!
– Ester Rossi, Morse Shannon LLP
Ready to Streamline your Law Firm's Records Storage? Get a Quote Today

See here to see how we've helped a law firm reduce their spending by over 20% while increasing practice agility.
Why Do Law Practices Need Records Storage Solutions
Document and records storage solutions enable law firms to manage their risks while meeting record retention requirements set forth by their industry and regulators. There is a fine balance to retaining closed case files along with the need to protect client information from misappropriation. Not holding on to case files for a minimum period can create liability for the law firm from a client and practice perspective. Retaining case files over their regulatory statutes, however, means liabilities for the practice in case of exposure.
In fact Upper Canada Law Society reports that case files can be reopened in most cases 15 years after the file has been closed, and in exceptional cases after 42 years.
Document storage solutions resolve this tension while increasing the flexibility of your practice:
We first work with you to provide information security training so that your office staff are aware of technology enablers and best practices
Our legal records storage specialist works with you to understand the storage requirements of case files
Following that process, a retention schedule is created to ensure files are retained to meet closed case requirements while ensuring files are purged once regulatory requirements have been satisfied
We can seamlessly transport your client files to our secure holding facility
When a retained case file has expired, case files will be sent for purge confirmation by your office management team or automatically destroyed depending on requirements
If a closed case reopens or upon request within the retention period we can provide the hard copy documents to your team
Digital Legal Document Solutions
There is significant hype around digital and cloud storage that can help manage legal document solutions. Here is what practices should consider when going digital so that technology is an enabler rather than an impediment to due process.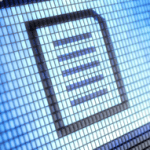 Digital Storage Solutions offer immense flexibility to search and retrieve information. Regulatory restrictions may require a vendor to demonstrate non-permutability of such storage solutions to guard against file tampering.
Physical legal document storage helps enable practices to retain key documents like archived case files. This method meets permutability restrictions while also ensuring that information from government, personal, and corporate clients will be retained within Canada, an essential requirement for some industries.
Common Challenges when working with Competing Legal Records Storage Solutions
We worked with over 5 law firms across the GTA to understand why they left their original document storage service provider to come to Blue-Pencil. Here were the key themes.
Long turn-around times when you need key case files
Increasing invoicing costs without prior notice
Non-standard industry fees
Lack of document best practices training – meaning more costs for document storage.
The verdict is that Law firms need a dedicated legal document storage partner to ensure practices focus on case analysis and administration rather than operational issues.
Blue-Pencil Legal Document Storage Service Case Study
In a recent case study, Blue-Pencil helped keep a legal firm from being continually overcharged and poorly served by their previous records program vendor. In doing so Blue-Pencil discovered the following:
Companies may save more than $10,000 a year by making a switch to the right provider
On-going costs can be reduced by up to 20% by having employees get the right information security training
It is both quick and easy to switch to Blue-Pencil
Blue-Pencil can help to navigate the transition process with minimal effort from staff
Our legal document storage solutions team has had experience optimizing the operations of legal practices to smoothly and seamlessly utilize document storage best practices. Blue-Pencil has been helping law firms excel at case file management for over 20 years.
Document Storage Service Increases Efficiency and Cost Savings Get a Quote today

Legal Document Management Resources