Looking for your best options for personal item and file storage in Toronto? Individuals can benefit from secure storage options as much as businesses, as many have personal documents that should be kept in a safe, private place. Others may be looking for storage for personal items such as clothing, equipment, seasonal items, and more. In this article, we'll look at the storage options you have in Toronto, the pros and cons of each, and outline what storage option is best for storing certain items. Looking for secure file storage? Contact the experts at Blue-Pencil now to learn more!
"Choosing Blue-Pencil for our shredding needs was one of the best decisions I've ever made. Blue-Pencil delivered on everything they promised, and then some. They've done such a good job, I'm now re-evaluating our storage needs to see if I can use Blue-Pencil for more!"
– Adam Beach – More testimonials here!

Best Options for Personal Item and File Storage Toronto
When it comes to storage options, those in Toronto and the GTA have nearly endless options. We will take a look at the following popular storage options to help you decide which is best for you and your items, files, or both!
Rented Storage Unit

Security Rating: ★★★
Ideal For: Short-term storage, storing personal items such as clothing or furniture
Pros: Convenient, easy to find in different sizes, control over your items and how they are organized
Cons: Can be expensive over time, some rental spaces are not highly secure, no one to help you keep your documents or items organized
One of the most popular storage options for individuals is public storage units. These rented spaces come in a wide variety of sizes, from large, spacious rooms to small locker-sized storage options.  With a public storage facility, you have full control over the organization of your items. It's a great storage option for short-term storage. Over time, it can become expensive.
Public rental spaces, even the most secure rental spaces, are not made for file storage. Filing your personal documents, such as tax information or medical records, could be risky. However, if you just need the extra space for older documents or less important files that still must be kept on record, a rental space could work for you. A storage unit will just provide you with a large, empty room – so keep in mind you will need to purchase additional filing cabinets in order to keep your documents safe and organized.
Storage Shed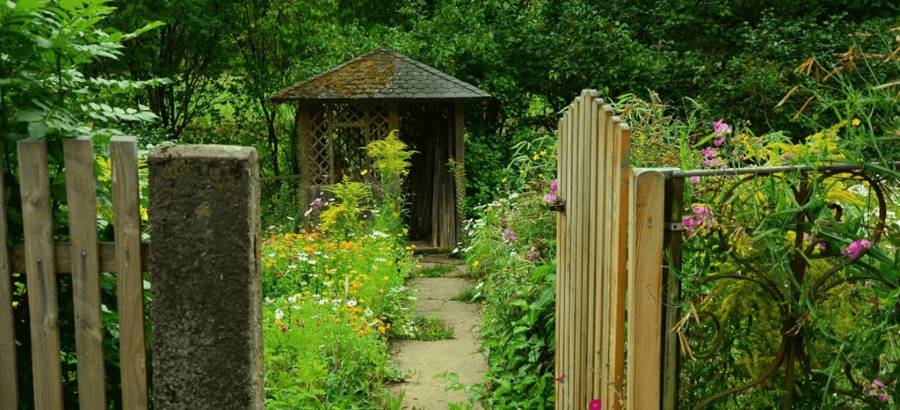 Security Rating: ★★
Ideal For: Homeowners, tool, equipment, and vehicle storage
Pros: Can add value to your home, extremely convenient, many types of sheds to fit many budgets
Cons: Not fully weather-proof, not the most secure option, not ideal for any type of paper storage
A storage shed can be an attractive, convenient, and practical addition to your home. Sheds come in a variety of materials and sizes, meaning there is a shed for almost every budget! A storage shed is a perfect place to store lawn furniture, tools, gardening equipment, and vehicles like lawnmowers or ATVs. A high-quality shed can even add value to your home.
Unlike public storage, when you purchase a shed, the payments are over – you own the building and won't have to worry about monthly fees! However, you also have to maintain your shed to ensure it doesn't rust or rot. It is recommended that you do not store any paper products in your shed – as they may become home (or a meal) for unwanted pests. If you are looking exclusively for a secure file storage space, it's best to look at other options. Especially with cold Toronto winters, even a great storage shed may leak or become home to mice or rats.
Bank Safe Deposit Boxes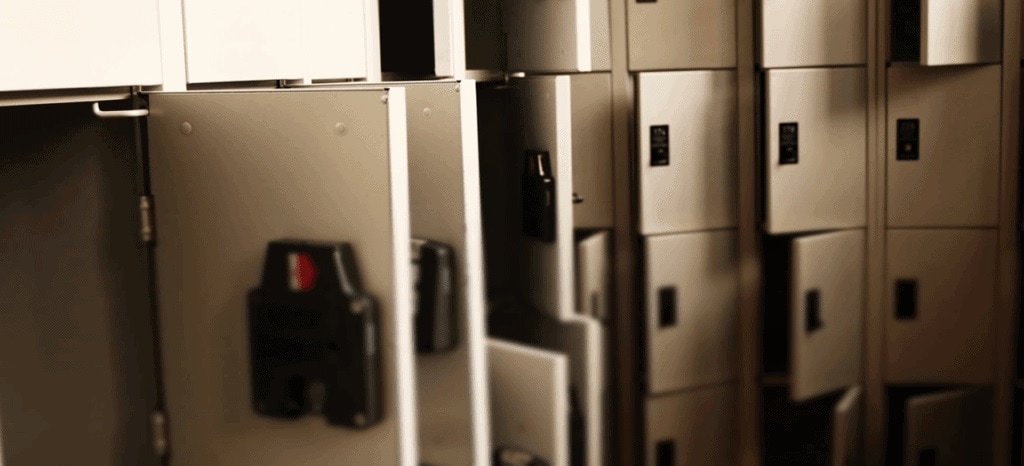 Security Rating: ★★★★★
Ideal For: Small valuables, some private or sensitive files
Pros: Extremely secure place to keep valuables or small number of files, fairly cost-effective option
Cons: Very small space – many only go up to 15×15 inches, not possible to store large number of files or items
Safe deposit boxes are a highly secure way to store your valuables and sensitive files. Your favourite ring, family heirloom, or important documents can stay safe from natural disasters and theft while locked away in a safe deposit box. A safe deposit box also ensures that you will never lose your important documents, so it may be an ideal place for both short-term or long-term storage for sensitive files.
Safe deposit boxes, though secure, are usually quite small in size. According to Personal Finance Guide, most safe deposit box sizes begin at 3×5 inches and only go up to 15×15. That means your safe deposit box, even if you choose the largest size, will only be able to contain a small number of items – not ideal for a permanent file storage solution. Safe deposit boxes are also not a very convenient option. Most only allow access during bank hours, which may mean (depending on your bank) you only have access to your important files from 9 – 5 on weekdays.
Your Home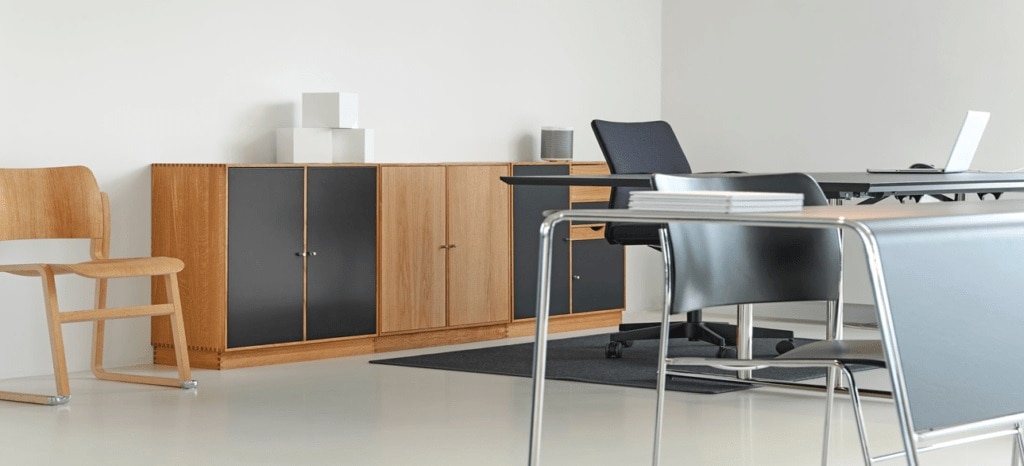 Security Rating: ★ – ★★★
Ideal For: Most personal items like clothing, equipment, and documents*
Pros: The most convenient option, items are always easily accessible, have full control over the items you choose to store
Cons: Not a secure option (unless you add additional security measures), requires constant organization and diligence, not safe from natural disasters
*Documents can be stored relatively safely at home if extra precautions are taken, such as using locked, fireproof cabinets or safes, etc – though homes are generally a less secure option for sensitive information.
Storing your important files at home (or another offsite location you access regularly) is the most convenient personal item and file storage option. When storing at home, you have full control over your item and file storage. You can go to your local office supply store and purchase as many filing cabinets or storage shelves as needed and dedicate a small space or your entire basement/attic to storage. You can store almost anything in your home, from clothing to your vinyl record collection to all of your important documents.
However, storing at home can be a risky decision. If you choose to store your sensitive files at home, it is a good choice to ensure you use highly secure storage options like a personal safe or heavy-duty filing cabinet with a lock. Unfortunately, burglaries and home invasions do occur in Toronto. Keeping your files at home may not provide you with any peace of mind. It's also important that you have backup plans in case there is a flood, fire, or another emergency. Storing at home can be good for the short-term if needed, but if you are looking for peace of mind, consider a safer storage option.
Secure Document Storage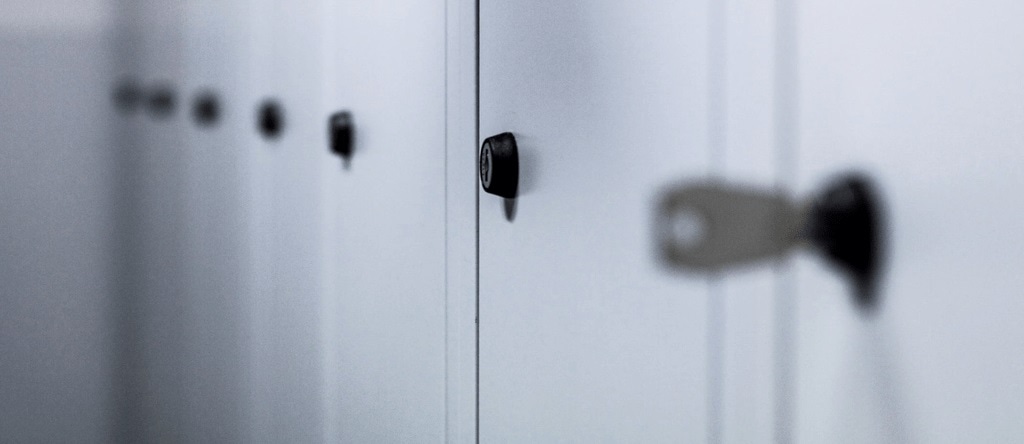 Security Rating: ★★★★★
Ideal For: Storing any number of documents, both small and large
Pros: Extremely secure file storage option, great way to keep all your documents organized over time, easy retrieval systems, security professionals take care of your files
Cons: Cannot store many personal items such as clothing or furniture, may not be the most convenient depending on company location
Storing your important files with a secure document storage/records management company is a great way to know that your files are always safe and protected. A secure facility is a great choice if you need to store sensitive information. Most records management companies will provide options for both small and large volumes of data. At Blue-Pencil, we also allow emergency retrieval and delivery, so you can access your documents whenever needed in case of an emergency.
Though records management companies will likely not be able to store some of your personal items, this is a great choice if you are looking exclusively for file storage. It is also a good choice if you are looking for multiple options depending on your items. For example, a storage shed for your tools and equipment, and a secure storage company for your files.
However, depending on your location, retrieving your documents from a secure facility may be a bit of a drive. Because secure documents storage programs are highly specialized and one of the most secure options, these services may cost more upfront. However, knowing your confidential documents are secure and monitored 24/7 will help give you peace of mind and can even cost less in the long term, as you will not have to continuously find and pay for new security solutions.
Interested in secure document storage for your files?

How to choose the right option for you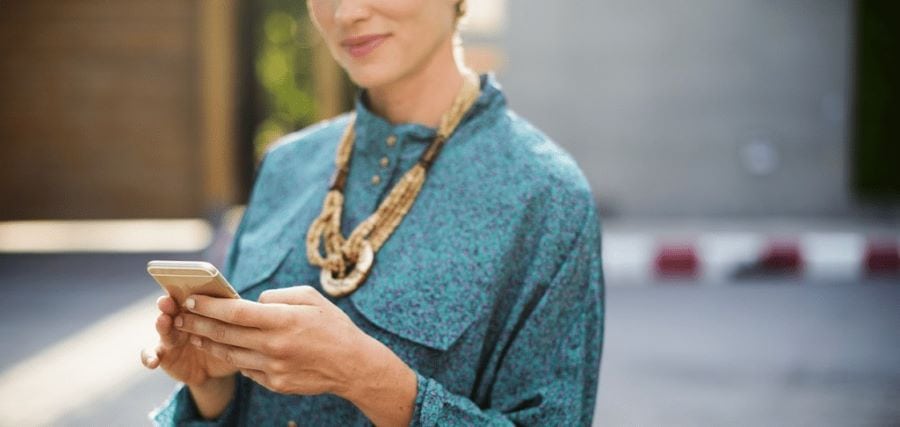 After looking at the list above, you may realize that many options could work for you and your items! Making a decision about storing your important items and files can be a tough one. Before you choose, ask yourself the following questions to help narrow down your options.
What items do I need to store? – Looking at the items you need to store will help you determine which option is best for you. Simply have some old household items that need storage? Consider a storage shed. Want to keep five important documents safe? Look into bank safe deposit boxes. Interested in storing many files over a long period of time? Document storage may be your best bet!
How secure does my storage option need to be? – Each storage option comes with a different level of security. It's up to you to decide how important security is when it comes to your items and personal information. Consider security before making a final decision.
How long do I need to store my items? – Depending on how long you need storage for, one option may be better than the others. Consider pricing short-term and long-term, as well as how long you will need a safe place to keep your files or items.
Securely store your files with Blue-Pencil!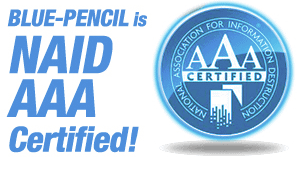 With Blue-Pencil, you can store your important files worry-free at our secure facility. Blue-Pencil helps empower Canadian organizations to reach new heights with friendly and efficient document management services. Customer service is not only a slogan but something we practice by investing in our strategic partners.
Located in Oakville, we have grown our document security business over the past 10 years, serving more than 6,000 organizations including small and medium-sized companies as well as Fortune 500 businesses.
We have recently launched two new divisions; Documents Storage and Records Managementdivision and Document Imaging and Scanning Solutions division. This allows us to offer full circle, comprehensive solutions for information security management. We service the GTA and surrounding cities –  click here for a full list of our service areas. If you'd like to learn more about us and what we can do for you contact us today!