With more businesses operating remotely because of COVID-19, organizations are looking for efficiencies to save unnecessary costs while supporting a growing remote workforce. One strategy many businesses are considering is offsite document storage.
Working with a records management service is a great way to keep important business records safe and organized without having to lease additional space or leave important files in vacant offices. If you are looking for a secure way to store company records, offsite document storage is an affordable solution with many advantages.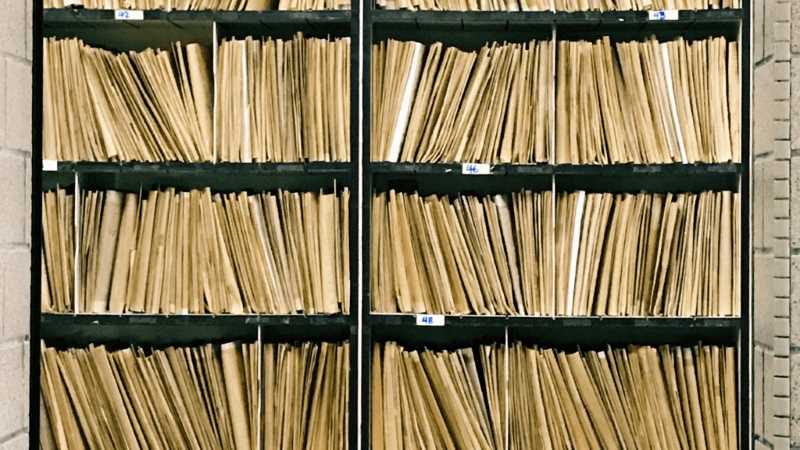 Benefits of Document Storage During COVID-19
Flexibility
With more people working from home, many companies have less of a need for physical office space. By choosing to keep your physical documents in a secure offsite storage facility, you'll have the freedom to downsize, sublet or close existing office locations to reduce overhead and control costs. When your operations stabilize and more employees return to the office, you can easily adapt your space requirements knowing your documents are already safely accounted for in offsite storage.
Efficiency
Instead of relying on employees to retrieve and send records to business associates, offsite document storage companies can find the file for you and have it physically delivered or scanned to the appropriate person. This streamlined process not only saves time and energy, but it also boosts the productivity of your remote workforce.
Accessibility
Offsite records storage providers, like Blue-Pencil, offer scan-on-demand services where authorized personnel request your stored documents, scan them and email electronic copies to within hours. With this type of service, you'll always have quick access to your files when you need them, even if you are working remotely.
Affordability
Offsite records storage is more cost-effective than leasing additional office space or paying for a storage unit to retain your files. Many companies, like Blue-Pencil, only require you to pay for the number of boxes being stored, which is much more affordable over time. You also have the flexibility to change your level of service as your document storage needs evolve without any hassles.
Security
Storing your information at your workplace or in a self-storage unit increases your risk of corporate espionage, a security breach or physical damage. When you use a secure offsite document storage service, only authorized personnel can access your files. You'll also have the peace of mind knowing that your documents are in a climate-controlled facility with 24/7 surveillance and strict security protocols.
Compliance
Having a proper information management system for documents while working remotely is challenging. But without a system that can record and identify which documents to keep and when to destroy, your company could be vulnerable to a compliance violation. Working with a records storage company ensures that your files are cared for throughout their entire life cycle. Every document is assigned a specific retention timeframe and is securely sent for destruction (with your approval) when it reaches expiration. This keeps your business compliant with privacy laws as it pertains to the management, protection, and accessibility of data. It also keeps costs down by disposing of unneeded documents that take up valuable storage space.
Continuity
Throughout the pandemic, companies have had to adjust to changing conditions, adapt to new workflows and rethink their business continuity and emergency responses. One way to ensure business continuity in challenging times is by utilizing offsite document storage. When your employee or business records are securely stored offsite, you'll feel more confident that your company is ready to adapt to circumstances without putting your information at risk.
Securely Store Your Records With Blue-Pencil
Whether you are looking to reduce overhead costs, downsize your office space or better support a remote workforce, Blue-Pencil can manage your documents so you can focus on your business. Our affordable records management services provide long-term storage of sensitive files in a highly secure and compliant facility, providing you with quick access to your information when needed.
To learn more about our document management services or to discuss storage solutions for your records, contact us for a free quote.