In our Little Known Facts About Shredding Services Toronto article, we'll take a look at some of the most important things you need to know when signing up for a shredding service.
At Blue-Pencil, we've served over 6,000 clients across Toronto, GTA and beyond – our shredding services have helped businesses both big and small take better control of their company data.
Here, we'll go over three little known tips that your Toronto business should know before you choose a shredding service! Let's jump into it!
Little Known Facts About Shredding Services Toronto
1. Your Company Can Get a Security Audit to Help Organize Your Shredding and Document Management

One of the two main reasons businesses invest in shredding services is to ensure their confidential information stays confidential, and to ensure that documents, records, and files are disposed of when appropriate.
Blue-Pencil's shredding services in Toronto often begin with a security audit, completed by our highly trained information security professionals.
During your security audit, our team will go through your company's current policies and regulations regarding information security and management – that includes your shredding policies and practices!
From the audit, we will be able to see where there are any gaps in your current data management plan, as well as any non-compliance with Canadian laws – such as PIPEDA, Canada's privacy laws.
Through an information security audit, we will also be able to provide your business with:
Recommendations for improvements in cost, security, consistency, and efficiency
Help to develop a document management strategy
Complete training for your employees on the best security practices
Assessment of current records management program and tips for improvement
Thorough training for your employees on Canadian privacy laws
A retention and destruction schedule that works for your unique business
Information on how to create thorough security policies and procedures
A security audit is a great step to creating an effective shredding system for your company. If you are unsure what needs to be securely shredded, what needs to be kept on file, and how often you can dispose of documents, an audit will tell you all that – and more.
2. Your Company Can Shred Non-Paper Items Too – Like Hard Drives, Old Computers, and More!

Paper documents are not the only records or files that your business has that contain confidential information! Your company's computer hard drives also contain hundreds – if not thousands – of important documents that should be properly disposed of.
Unfortunately, hard drives are notoriously difficult to properly destroy. Did you know that even if you were to drill holes in your hard drive, it would still be possible to retrieve information from it?
This is a big problem, as hard drives contain lots of sensitive and confidential information, such as: 
Your customers' and employees' names, addresses, and personal information
Bank numbers and information (if you've ever used online banking)
Credit card information
Business information or files you've saved on your computer
Online shopping or your company's social network information
company photographs
The good news is that just like paper documents, your hard drive can actually be fully shredded. Yes – that's right! Shredded! Take a look at the quick video below to learn more about the shredding process for e-waste such as hard drives.
Hard drive shredding should be an important part of your company's information security management practices. However, many businesses don't even know that it exists! You can learn more about Blue-Pencil's hard drive shredding services in Toronto here.
This type of shredding actually isn't just for hard drives. You can also shred CDs, backup tapes, optical media, and more.
You will also be happy to hear that this type of shredding is also environmentally friendly. Blue-Pencil's e-waste recycling services ensure that your shredded materials are not simply thrown away in a landfill, but are properly recycled.
This means that your business is workings towards greater information security, but also environmentally ethical business solutions.
3. You Can Customize Your Shredding Services

Another thing you may not know about shredding services in Toronto or the surrounding areas is just how flexible they can be.
Every business is different. Even businesses around the same size can generate significantly more or less records or documents within a certain time frame.
For example, a small, local bakery may generate records on customers and employees every so often, as well as the standard financial and tax records all businesses accumulate.
A small financial services company, with the same number of employees, could generate significantly more confidential records, documents, files, and more within the same amount of time!
At Blue-Pencil, we understand that your business is unique. That's why we offer a wide range of shredding services, so we can suit the specific needs of your company.
Some of the different shredding services we offer include: 
Office Shredding Program: A consistent shredding program, where we will arrive at a scheduled time on a regular basis to pick up your documents and securely shred them
One-Time Shredding: Shredding services that occur whenever you need them; there is no set schedule
Residential Shredding: We offer shredding services to all residents – whether you need a few personal documents shredded, or you run a small business from your home. We'll come to you!
Click here to learn more about all of these services, and more.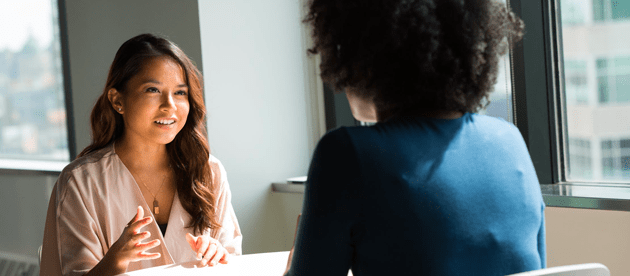 Blue-Pencil can work with you to determine which services best suit your business
Whether your business needs one-time shredding solutions or requires regularly scheduled office shredding, we can help you determine what's best for your business, your budget, and your unique workplace schedule.
Custom Solutions Includes More Than Shredding!
Although shredding is an important part of information security, it is not the only part. There are other custom solutions that your business could benefit from.
Other solutions work alongside shredding, and help you manage your documents and records for their entire life cycle. These services include:
Information security audits (as discussed above!)
Data management
Document, record, and file storage
Scanning services
Vital records protection
And more!
All or some of these services combined can help you create an effective information management and security strategy.
Rely on Blue-Pencil For Your Shredding Services Toronto!

Blue-Pencil can provide your business with safe, secure, and professional document destruction solutions – as well as full information management services. We also offer secure storage, file scanning services, consulting and audits, and more. We service businesses all across Toronto, the GTA and Ontario.
"After years of searching for an information security company that we could trust, we have been more than pleased with the service provided by Blue-Pencil. They have always been punctual, reliable and communicative. Our service tech Adam H is polite, jovial and efficient. The professionalism and care he provides to keeping our disposal secure is greatly valued. Adam's smiling face is always welcomed in our office!"
– Iolanda Sardo
Read More Google Reviews!
At Blue-Pencil, we serve business and residential needs across the province of Ontario, including Toronto and the GTA, Hamilton, Kitchener, Waterloo, Ajax, Pickering, Aurora, Newmarket, and more. As your local business partner, we offer value, consistency and efficiency in our services.