Today we are going to give you 3 great tips to help you with your search for "shredding companies near me."
Blue-Pencil has serviced over 10,000 organizations including small, medium, and large businesses as well as Fortune 500 companies. We're here to help you with all your shredding needs.
We'll give you the advice that you need to help you find the best shredding services for your business. Let's get started!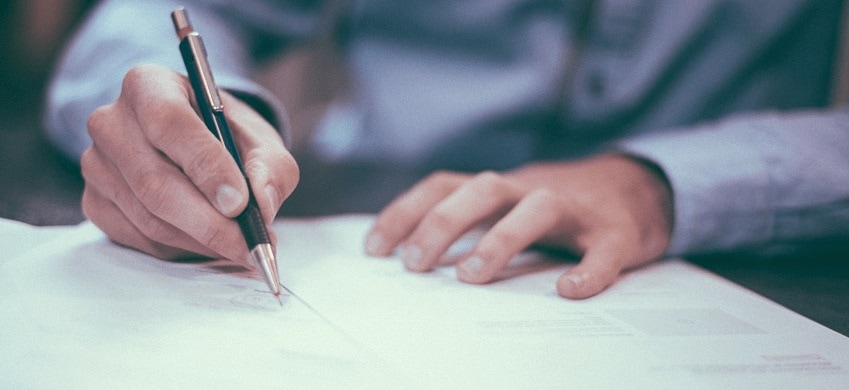 Shredding services near me: Learn how to find the best
Shredding Services Near Me: 3 Tips For Finding the Best
Tip #1: Ask Other Business Owners for Recommendations and Read Online Reviews
Ask Business Owners
It's important to trust your shredding to a company that you can rely on to fully comply with the privacy laws that govern the destruction of sensitive materials and offer you great customer service. The fact is, not all shredding companies offer the same high-quality and secure service so it's important to do your homework.
To find out what kind of a reputation the shredding companies in your area have, ask other business owners you trust for their recommendations. People generally like to share their opinions with others, especially regarding excellent or poor customer service that they have received.
Ask them what they liked or didn't like about the companies that they have used in the past to get a good idea about the level of service you could expect.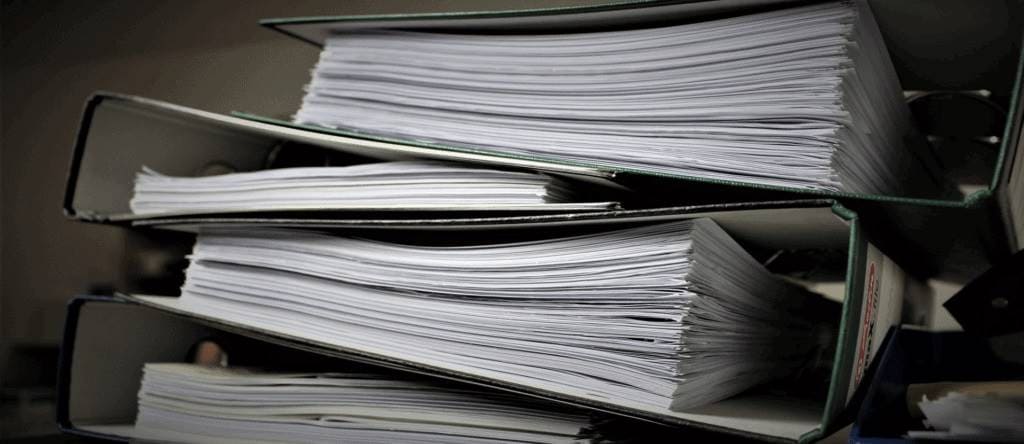 Ask other business owners about shredding companies they have used
Read Online Reviews
Another good thing to do is go online and check out reviews of shredding services in your area that you are considering.
"Blue pencil is an excellent service!! They gave us an exceptional price for the amount of shredding we needed done and were punctual, fast and efficient beyond our expectations. We would highly recommend this company to everyone!"
– Shelley Wiens
"I was so pleased with the professionalism of the staff. Prompt service and rate was so affordable. Thank you for making this part of my work so much easier."
– Angie Girgis
"Yesterday, Blue-Pencil Shredding, Storage and Scanning came to Roger's Security Systems Inc., the office where I work, to shred 23 boxes worth of paper. The technicians, Adam H. and Dan, were very professional and were done in just over 10 minutes. We were very pleased at how quickly and efficiently the 23 boxes worth of paper were shredded. I would definitely recommend using this company for your shredding needs! Thank you for the excellent service Blue-Pencil."
– Brittany Barnes
Tip #2: Prioritize Companies that Value Environmental Sustainability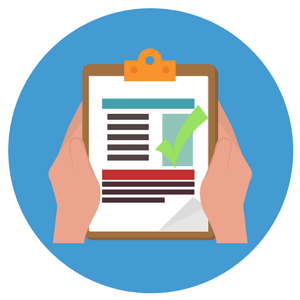 Shredding services near me: Choose a company that cares about the environment
Environmental concerns are very important today. Choosing a shredding company that values environmental sustainability is a wise choice for many reasons.
Why Choosing a Company that Values Environmental Sustainability Is Important
You Will Help Save Energy and Water
Making paper requires large amounts of energy and water. Choosing to work with a company that recycles its shredded paper means that more products can be used from that recycled paper, thus cutting down on the amount of new paper that needs to be produced and the amount of water and energy that is used in its production.
In fact, if you recycle one ton of paper, you will be saving about 7,000 gallons of water and enough energy to power the average home for about 6 months!
You Will Save Space in Landfill Sites
Approximately 28% of the solid waste materials in landfill sites is paper. If you choose a shredding company that recycles its paper then you will be playing a huge role in freeing up space in your local landfills.

Shredding services near me: Choose one that recycles to keep cut down on landfill waste
You Will Reduce Greenhouse Gases
Recycling paper helps reduce greenhouse gases in more than one way:
When paper decomposes without oxygen, like when it is buried in a landfill, it gives off methane gas, which is a highly potent greenhouse gas. Methane combined with carbon dioxide work together to add to the world's changing climate.
Trees absorb carbon dioxide out of the atmosphere, so when trees are cut down to make paper products, less carbon dioxide is removed.
Producing paper uses even more fossil fuel energy which in turn releases more carbon dioxide into our atmosphere. Recycling paper instead of producing more paper will help to cut down on greenhouse gases, in fact, the EPA estimates that recycling even one ton of paper will cut down on greenhouse gas levels by one metric ton.
Tip #3: Ask Questions About The Shredding Process.
Asking questions about how your shredding provider handles your paper is very important.  The best providers, will do an onsite shredding service.  Meaning, they will come to your business or place of residence to shred your documents.  Your information is never transported whole and has very little chance for a breach.  Most reputable companies will have this process in place and also be NAID Certified.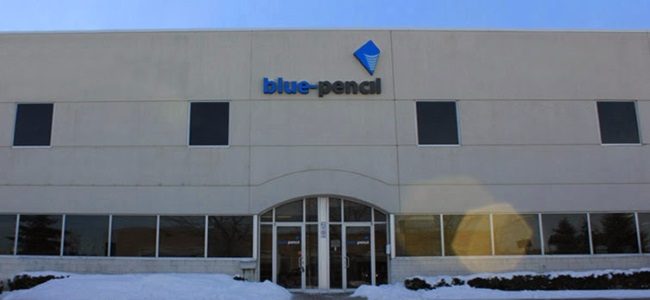 Shredding services near me: Ask questions about the Shredding process to ensure it's secure
When speaking to the different shredding companies, be sure to ask:
If they offer onsite shredding, or do they use the less secure (but cheaper) off site option?
What type of customer service they offer
The level of security of their services
Whether they are NAID Certified
What other services do you provide?
Do you offer customized plans?
Getting answers to your questions will help you get a better idea whether this is the best shredding company for you to use or not.
Shredding Services Near Me: Contact Blue-Pencil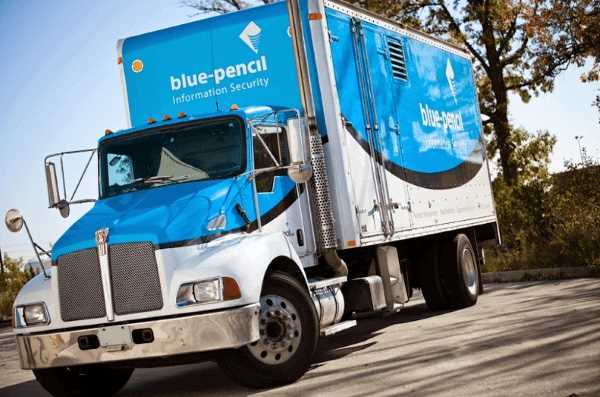 Are you looking for the best shredding services in your area? Contact Blue-Pencil. Blue-Pencil even offers a free trial!
If you have never used a shredding service before, you might be wondering how it works, if it makes sense for you or your business and if the company will do a good job. If you don't want to start paying for a service you aren't sure about, then having a free trial makes perfect sense.
Blue-Pencil offers you a one month, no-obligation, free trial of our office shredding program. You'll be amazed at how convenient, safe, and reliable our service is. But don't just take our word for it – contact us today to set up your free trial and experience our awesome service for yourself!

At Blue-Pencil, we also offer additional services such as Documents Storage, Records Management, and Document Imaging and Scanning Solutions. These services allow us to offer full circle, comprehensive solutions for information security management. We service the GTA and surrounding cities – click here for a full list of our service areas. If you'd like to learn more about us and what we can do for you contact us today!