Offices across the GTA are taking risks with their confidential information while losing time by not having paper shredding services. The best value for a professional office or resident may actually be getting a professional to shred your confidential documents. Get a quote for secure shredding services today.

One-Time Paper Shredding Services
Use one-time shredding for on the spot paper and document shredding service
Benefits:
Gets rid of paper backlog quickly
Protects sensitive information with disposal certificate
Shredded paper is recycled
De-clutter storage areas and office space
Fast and friendly service
Caters to your schedule: we come when it's convenient for you!
Recently completed a project or major proposal and dealing with a pile of confidential information? Try Blue-Pencil's one time shredding services and get a security professional to come to you to quickly remove clutter and sensitive information or products without hassle.
Scheduled Paper Shredding Program
The most ideal and risk free way to shred paper is to engage with a strategic paper shredding partner to get on a regular disposal schedule. This helps managers to save on administrative costs.
Blue-Pencil offers a regular shredding program to replace your manual and productivity hampering manual shredding process. Get an end-to-end guarantee that your information is securely disposed of while also freeing your employees to do the key activities rather than low impact tasks.
Benefits
Save time by relying on a trusted and guaranteed process
No more headaches with calling to quote and schedule every time you need paper shredding services
Economical and environmentally sound – profitable for your company and the earth
Ensure no more productivity losses by having to shred your own paper
No guesswork during holidays, know in advance when our team will come
How We Provide the Service Our Customers Need: Saving Them $2o,ooo a Year

Finding the right paper shredding service is key to current and long-term success. Unfortunately, only time can tell whether your service partner can help you manage both the big picture and the small details. One legal firm was losing $20,000 a month on their records programs because they weren't taught how to best use the service provided. In our case study, Blue-Pencil helped them save immediately and on an on-going basis by working with them as their strategic partner. Professional offices can get risk free shredding services without the hassles.
Did You Know Professional Offices Lose Hundreds of Dollars a Month on Paper Shredders?
Professional offices across the GTA are losing money on non-certified disposal processes. Blue-Pencil helped over 200 clients in 2016 save money while also improving their security profile. This may seem counter-intuitive to some workplaces because it's easy to assume that feeding paper into a shredder yourself is cheaper than having someone else do it for you. Two issues with that perspective are that your employees' time is also a cost factor, and the evolving medium of information storage means your most important information may be in other formats that regular shredders cannot accommodate. Find out how much money you are losing by doing your own shredding using our Shredding Cost Calculator.

Avoid Gambling With Your Sensitive Information
Professional offices are taking a risk each time they have their own employees shred and dispose of confidential information. Today, more than ever, information remains the most prized asset of every professional office in Ontario. In a recent article from PC World, hackers are seeking insiders from companies to divulge inside information to help them turn a profit. Help take the guesswork and uncertainty out by choosing the right security training and service provider to help you dispose of confidential information.
Professionals need a strategic partner that can offer them comprehensive training in today's evolving landscape of corporate identity theft. Here are some helpful resources to get you and your team up to speed:
Guide to Corporate Identity Theft Chapter 1 – Intro (3 min read)
Article Summary: Learn the essentials on combat corporate identity theft and how to prevent it.
Guide to Corporate Identity Theft Chapter 2: How an Identity Thief Operates (5 min read)
Article Summary: Learn how identity thieves look for gaps to exploit and how to minimize your business' exposure.
Guide to Corporate Identity Theft Chapter 3: Common Mistakes Offices Make (5 min read)
Article Summary: Prevent your office from becoming the next corporate identity theft victim by learning from these top mistakes made by professionals.
Always Looking Out For the Best Value for Customers
Blue-Pencil is the professional paper shredding service that continues to improve in order to get the best value for clients. Though paper shredding alternatives offer many options, the best way to go is with Blue-Pencil's certified secure shredding services.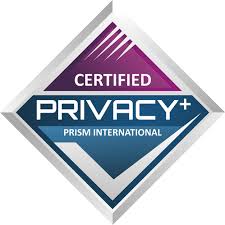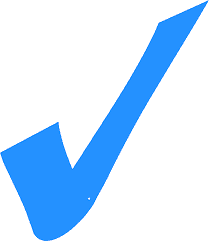 Works with your office manager to find the right time to serve your team, minimizing impact.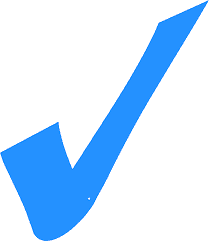 Training, resources, and support for your staff to become adept at information management.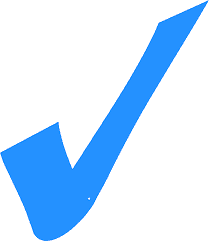 High standards in information destruction services with NAID AAA and Privacy+ certification.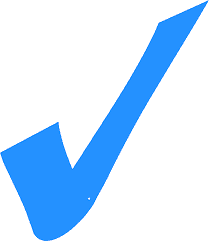 Dedicated to providing the best value to help clients reach new heights.
Blue-Pencil is an information security company that has been serving the needs of clients in Canada since 2004. We have grown our document security business over the past 10 years, serving more than 6,000 organizations including small and medium-sized companies as well as Fortune 500 businesses. We have recently launched two new divisions: Documents Storage and Records Management division and Document Imaging and Scanning Solutions division. This allows us to offer full spectrum, comprehensive solutions for information security management. We service the GTA and surrounding cities –  click here for a full list of our service areas. If you'd like to learn more about us and what we can do for you, contact us today!