What's the biggest time and money waster in your company? Here's a hint: it's not your employees socializing around the water cooler. The real issue is the time employees spend searching for documents.
According to PRISM International, a professional records and information services consultancy firm:
Office workers waste up to two hours a day looking for misfiled paperwork,
Managers spend an average of four weeks per year waiting on mislabeled, untracked or lost information,
Between 3-5% of an organization's files are misplaced at any given time,
The average cost to recreate a one-page document is $180, and
67% of data loss is directly related to blunders made by untrained staff.
When you add up the minutes, hours and days spent searching for information and recreating missing files, your business is wasting thousands of dollars every year in lost productivity and potential revenue.
Save Time and Money with a Records Management Service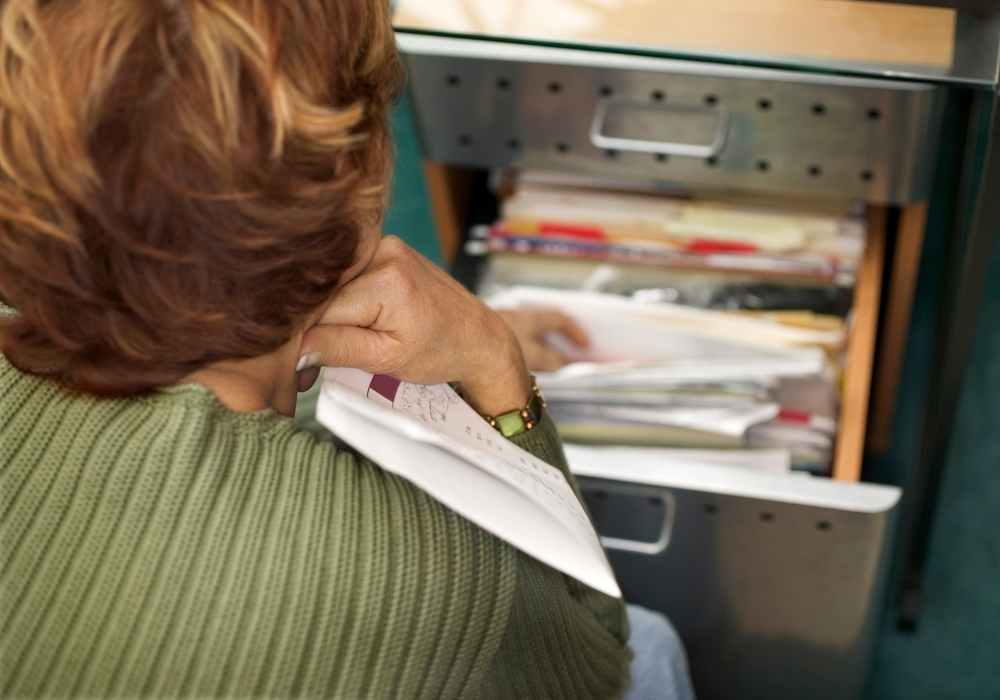 A records management service can improve your company's access to information by providing long-term storage of your sensitive documents in a secure, off-site facility. By working with a provider, you'll be able to free up office space for revenue-generating activities, while significantly enhancing the ability for on-site and remote employees to efficiently retrieve information in a timely manner.
Get Fast Digital Access to Physical Files with Scan-on-demand
Many records management companies can deliver requested physical documents to your workplace within 24-48 hours, but a faster, less expensive and more environmentally-friendly solution is scan-on-demand retrieval.
With a scan-on-demand service, your employees will have near-real-time digital access to physical files in storage, no matter if they are working remotely or in the office. Your company also avoids the high cost of fully digitizing all records since scan-on-demand only scans the documents that you need when you need them.
How Scan-on-demand Works:
Securely viewing paper documents in digital format is easy and only requires a few simple steps:
Request: Employees can request the documents they would like scanned using an online portal.
Retrieve:

Requested files are located and prepared for scanning.

Receive: Scanned documents are sent to the employee where they can be viewed, downloaded or shared.
Re-file: After scanning, documents are immediately returned to their original storage location for safekeeping.
Benefits of Scan-on-demand
With a scan-on-demand service, your organization can:
Boost Productivity and Efficiency: On-site and remote employees will be able to find documents when they need them without having to waste time tracking down records or lost information. With scan-on-demand, there's also no need to re-file information, which also saves valuable time.
Improve Access to Information: On-site and remote employees can securely view digital copies of physical documents in storage within two hours, unlike other retrieval options that can take up to two business days.
Free-up Resources: By working with a scan-on-demand service, in-office staff can stay focused on higher-value activities since they don't have to cater to the file retrieval needs of their remote colleagues. By outsourcing your records management, you'll also gain back valuable office real estate, which can be better utilized for other business-related activities.
Improve Your Access to Information with Blue-Pencil
Get the fast, secure and affordable digital access to physical documents that your organization needs! To find out more about Blue-Pencil's scan-on-demand document scanning services, contact our team for a free quote today.