Businesses and households amass vast amounts of documents, which must be kept for a certain amount of time. But when retention periods expire and it's time to destroy unwanted files, it's not as simple as throwing file boxes in the trash or recycling bin. Sensitive documents, whether they include financial records, legal or medical reports, social security numbers or personal information, must be properly destroyed to protect information from illegal or unethical use.
When looking for ways to discard a large amount of paper, there are many approaches to document destruction and a quick online search will reveal inventive solutions that don't require the use of a paper shredder. But, not all forms of destruction are effective or recommended, especially when it comes to protecting confidential information from identity thieves.
Methods of Document Destruction
Burning Paper in a Fire Pit


Incinerating sensitive documents in a furnace, fire pit or metal trash drum may seem like a quick and easy way to dispose of a large amount of paper, but it does come with important considerations. First of all, open-air burning is not allowed in most cities and municipalities, including Toronto, unless a permit has been issued and these aren't always possible to obtain. This process is also time-consuming since documents still need to be torn into smaller pieces before being fed into the fire to ensure that intact papers fully burn and don't blow away. Once the fire is safely put out, it's important to check the ashes to be sure that readable sections aren't left behind, which could be easily reconstructed by identity thieves.
Soaking Documents in Water and Bleach
Soaking confidential documents in water for a long enough period of time is another way to render information unreadable, but this type of destruction does require patience, adequate space and it can be messy. To be effective, papers must soak in a plastic trash can with a water and bleach solution for a few days, then mixed together to break the documents into a pulp. Once the documents have fully disintegrated, the water will need to be pressed from the pulp before it can be disposed of.
Composting Sensitive Documents
Like food scraps, coffee filters and other organic material, unwanted paper can be added to a compost pile where it will slowly breakdown over time. Similar to the burn method, documents should be shred before composting and the material must be mixed very well into the pile to not upset the carbon and nitrogen balance. While composting may seem like an eco-friendly option, it's not a secure form of document destruction and it's very time-consuming. Certain types of paper, like ones with toxic glossy coatings, are not suitable for composting as well.
Cutting or Shredding By Hand
For small amounts of shredding, paper can be torn by hand or destroyed with multi-cut scissors, which function like a cross-cut shredder. However, this method of destruction is very tedious and not secure, especially since it isn't hard for identity thieves to reconstruct separate sections of documents. Confidential data, like an employee's social security number or anything with sensitive financial information, can also be destroyed using a hole punch. But, again, this method of destruction takes a long time and won't do anything to protect you or your business from an information breach.
Attending a Community Shredding Event
Many local businesses offer free paper shredding events for customers around town, including banks, credit unions and recycling companies. Typically, this method of destruction is a good idea because documents are destroyed using professional crosscut paper shredders and mixed around with other pieces of shredded material. The downside is that you may have to save sensitive information or keep it around for a long period of time while waiting for a paper shredding event to occur. This could add additional risks in terms of a security leak or identity theft.
Hiring a Professional Paper Shredder Service to Destroy Paper and Sensitive Documents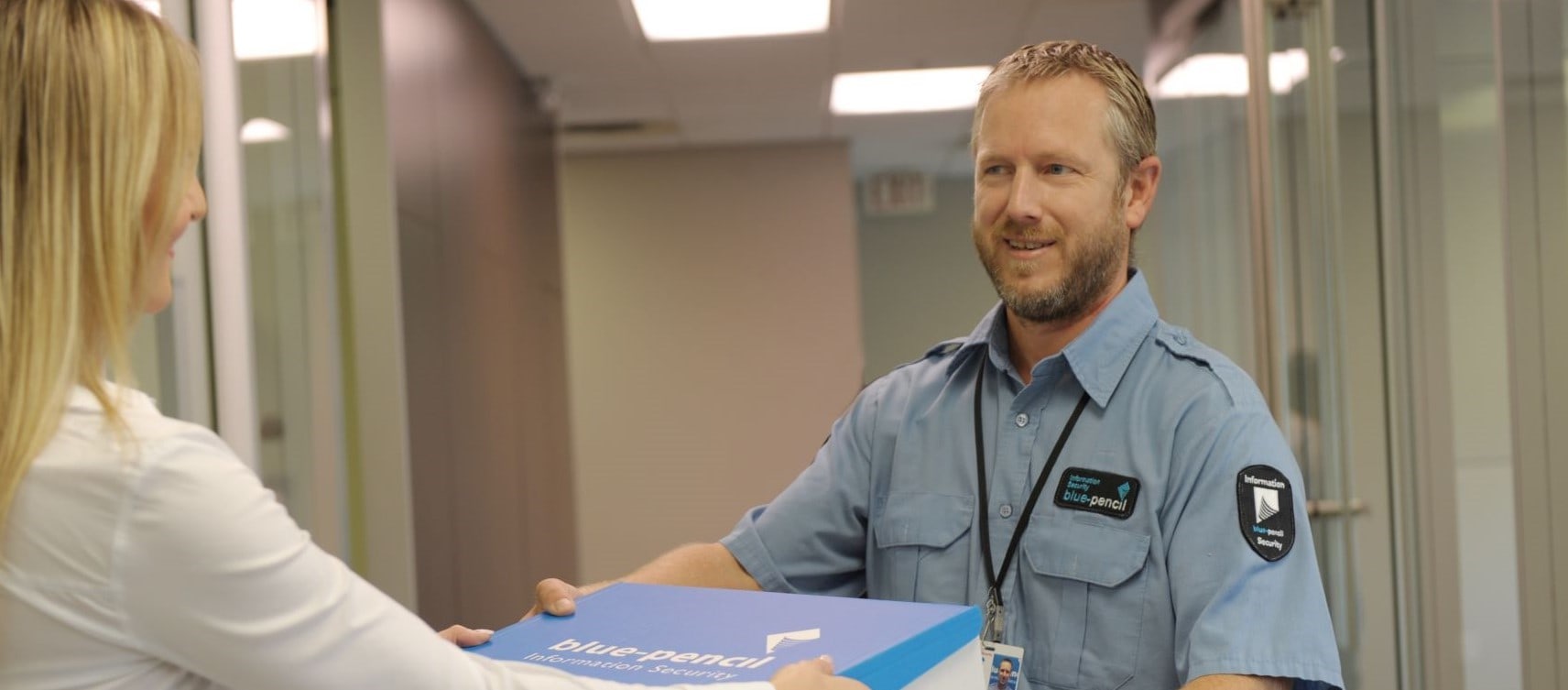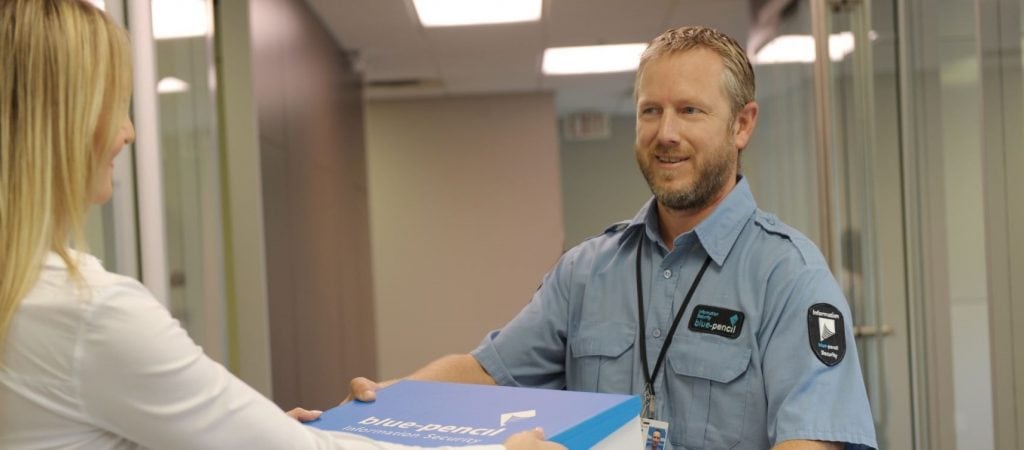 The simplest, easiest and most efficient way to completely get rid of unwanted documents is to schedule a shred with a professional service provider. Choosing a mobile shredding service is very convenient since you can witness your confidential material being destroyed in an industrial paper shredder truck on your premises. It's also the most secure way to shred sensitive data since it's destroyed into small crosscut pieces and mixed with other shredded materials so it can never be reconstructed or read by someone looking to steal sensitive information.
At the end of every shred service, you'll also receive a Certificate of Destruction, which is a formal document that contains detailed information about the destruction of materials to be sure that the shredding process was done in compliance with privacy laws. If you have other media types, like back-up tapes, optical media, CDs, computer hard drives, recalled products or damaged goods, a professional service can also shred these items for you. Best of all, there's no fire to burn, ashes to check, pulp to throw out or hazardous water and bleach to mess with!
Choose The Best Shredding Method For Your Sensitive Information
While shredding sensitive documents on your own may seem like an easier and cost-effective solution, it's not the best way to protect your confidential information from a serious security breach. A better, more secure choice is choosing a NAID AAA Certified shredding service instead of doing it yourself.
At Blue-Pencil, we provide a range of options for commercial and residential shredding customers to help you keep your sensitive data from falling into the wrong hands. No job is too big or small! We offer one-time and reoccurring mobile shredding for all of your needs, whether it is shredding paper records, computer hard drive devices, non-paper media destruction and product destruction.
Save yourself the extra hassle and hard work and let Blue-Pencil take care of your document shredding needs! To learn more about our mobile shredding services in Greater Toronto area, contact our customer service team for a free quote.