Document destruction, including paper shredding, E-waste destruction, hard-drive & media shredding, and more, is an important part of many companies' information security plans. However, choosing the best document destruction services for you and your business can be a challenge. In this article, we'll provide tips for finding and keeping the right document destruction company that will help ensure your sensitive information is securely and properly destroyed. For more information on secure shredding services, contact Blue-Pencil now!
"Blue-Pencil was efficient and professional. My documents
were safe and disposed of properly. Not only would I continue to use Blue-Pencil,
I would recommend them to everyone."
– Immanuel Greenberg – More testimonials here!

How to Choose The Best Document Destruction Services
Ensuring secure disposal of sensitive company information is important. Finding a reputable and professional document destruction service can give you much-needed peace of mind when it comes to your important documents. See the list below for different factors to consider when trying to choose the best document destruction service for you!
Customer Service

Sometimes customer service is overlooked – but over time, it is one of the most important factors to consider when choosing a company to work with. Though one missed phone call or late e-mail may not seem like a big deal at first, consistent poor customer service and support can not only be frustrating, but can also result in late shredding or destruction services. This can leave you with more work on your hands or your employees' hands, especially if documents must be shredded in a timely manner.
Before choosing a company, do a bit of research and see what others have to say about their customer service. Customer service is more than just answering the phone when you call. You should be comfortable speaking to your document destruction company and feel satisfied that all your questions about their services have been answered. Working with friendly, professional staff will ensure you have a great experience not just in the beginning, but in the long-term.
Efficient Service
When working with an information management company, fast and efficient service is important. Many onsite shredding services allow managers to watch as their documents are destroyed. Though this is a great way to gain peace of mind that your sensitive information has been properly destroyed, it can also take away from other tasks during the workday. One step to choosing a great company to work with is ensuring they are efficient.
Keep in mind that efficiency doesn't necessarily mean the fastest service. Efficiency is getting the job done right (ensuring documents are securely and properly disposed of) in an appropriate amount of time. An extremely fast service that misses documents or shreds poorly is not an efficient service.
Highly Secure Shredding/Destruction

Another factor to consider when searching for the right company to work with is how secure their shredding services are. Some questions you can ask to determine the security of a company's document destruction services include: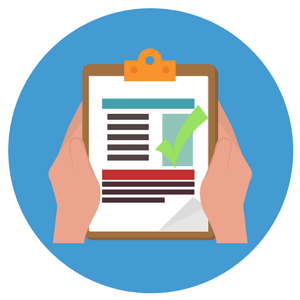 How do you transport documents to the destruction site?
Do you offer offsite shredding services, onsite shredding services, or both?
What shredding method do you use? (E.g. cross-cut, strip cut, etc.)
What types of documents and other materials can you shred or destroy?
Asking questions like the ones above will help give you an idea of the security level a company offers when destroying documents. Depending on your own personal preferences and the needs of your workplace, you can determine what level of security you are comfortable with. It is always best practice to go with a service you feel is a bit more secure than you need than potentially less secure, risking information leakage, identity theft, and more.
Flexible Services
Evey person and every company will have different wants and needs. Some larger companies need consistent paper shredding and document destruction completed on a weekly basis. Other companies are much smaller with significantly less paperwork, and may only need shredding services during tax seasons or sporadically throughout the year.
Finding a company with flexible services is important to ensure you are not overpaying for services you don't need. It also allows you to come up with a schedule or plan that works for your company, so there is no extra or unnecessary stress. Working with a document destruction service is supposed to help bring peace of mind, not stress you out!
Cost-Effective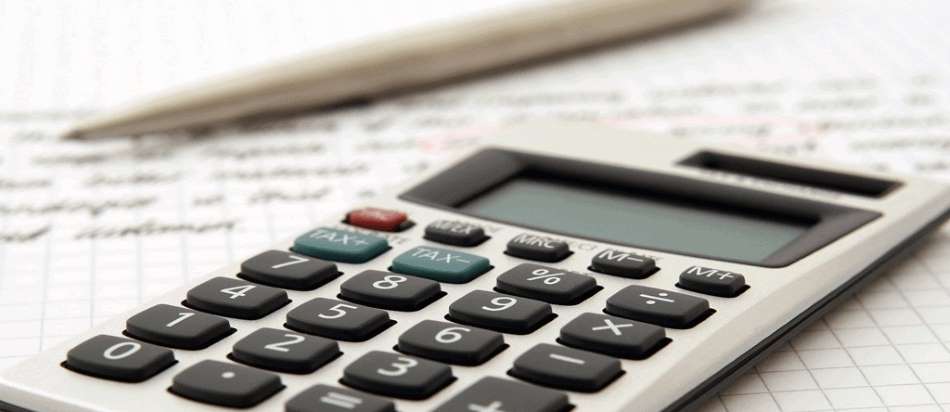 Service and price together are what helps make long-lasting, quality partnerships. Cost-effective companies provide their services at affordable prices without sacrificing quality or customer service. When searching for a great document destruction company to work with, affordable pricing is important – especially if you want to work together for the long-term.
See what a satisfied customer has to say about Blue-Pencil's services:
"We were looking for an affordable, efficient shredding company to shred well over a hundred banker boxes of documents. We called around and compared pricing and found that Blue-Pencil Mobile Shredding was the most economical choice. They came to our facility with the shredding truck and shredded many boxes of documents in no time at all for more than half the cost of other companies."
Affordability goes hand-in-hand with efficiency and customer service. It's important to find a service that gets the job done efficiently, securely, and within a price range you are comfortable with.
What Happens When Services Aren't Up To Par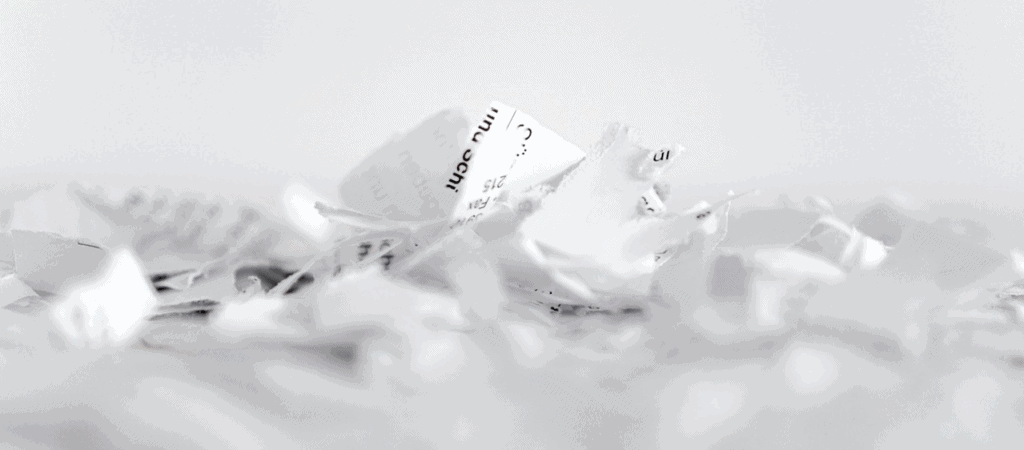 Why is it so important to find a reputable document management and destruction service? Unfortunately, when working with highly sensitive information like company documents, tax records, and private employee information, a mistake or failure to shred properly can become a big problem.
In 2013, the Boston Globe reported that a large, multi-national document destruction service provider was ordered to pay $800,000 after a lawsuit alleged the company "failed to shred documents according to government standards" (Chris Reidy, Boston Globe).
The lawsuit alleged that two large companies contracted with the government failed to cut important government documents to the size that is required under the standards established by the General Services Administration.
Though no service can be 100% free from human error, doing extensive research, reaching out to different companies, and reading online reviews are great ways to help avoid an incident like the one above. It is important that customers trust their document shredding and destruction company, without worrying about the possibility of an information leak or poor shredding service. Finding a company where information security is a top priority is a great first step to keep all of your information safe.
Source – www.bostonglobe.com/business/
Securely Shred With Blue-Pencil Today!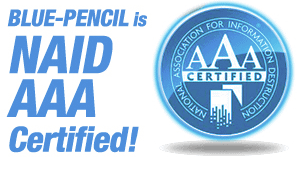 With Blue-Pencil, you can shred your documents safely and securely. Blue-Pencil helps empower Canadian organizations to reach new heights with friendly and efficient document management services. Customer service is not only a slogan but something we practice by investing in our strategic partners.
Located in Oakville, we have grown our document security business over the past 10 years, serving more than 6,000 organizations including small and medium-sized companies as well as Fortune 500 businesses.
We have recently launched two new divisions; Documents Storage and Records Managementdivision and Document Imaging and Scanning Solutions division. This allows us to offer full circle, comprehensive solutions for information security management. We service the GTA and surrounding cities –  click here for a full list of our service areas. If you'd like to learn more about us and what we can do for you contact us today!