Identity thieves are creative and malicious in their tactics to damage your credit rating as well as commit fraud that damages your reputation and customer well-being. Get business identity theft protection today by learning how thieves prey on companies and the best strategies to deter even the most persistent perpetrators. Get a free information security audit here to start protecting your company and customers today.
"Our company has utilized Blue Pencil for the past 6 years for their secure shredding service. They are efficient, reliable and their teams from head office along with the service technicians are highly professional & a pleasure to communicate with. We would, without hesitation, recommend their services, they will not disappoint. "
– Caroline
Click here for more customer reviews
Knowing How Identity Thieves Operate Can Prevent You from Becoming a Victim
It's first thing in the morning as you're starting work and you get a call from a car rental service that someone in your company has rented a car and it hasn't been returned. You check with your immediate team members but none of them could recall taking out a rental. You realize that as you get the name of the individual from the customer service agent that this person isn't actually from your team. This is a common example of corporate identity theft, whereby perpetrators of the crime illegally use a company's identity to make purchases or illegally attain confidential information. Knowing how an identity thief operates can help you protect confidential information that may place your company or clients at risk of financial loss and credit damages that can be far reaching.
This video demonstrates what thieves can do by just having your company logo and a list of email addresses. For customers, please contact the company yourself before engaging in any correspondence with a suspicious party:
Common Strategies Used by Identity Thieves and How to Counteract Them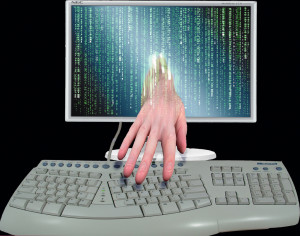 Identity thieves commonly prey on unsuspecting individuals or other businesses who unknowingly accept business from an identity thief "representing" your company. Identity thieves commonly look at a business as a fortress or guarded premise that they are trying to access, so they are waging a silent siege against the organization and will take the time necessary to understand the vulnerabilities that can be exploited. Here are some of the patterns used by perpetrators of corporate identity theft.
Mail redirection
Identity thieves can hijack your delivered mail by submitting change-of-address forms, meaning access to account numbers and other sensitive information contained in your correspondence. One Ottawa man reports that a thief was able to trick Canada Post into redirecting his mail to another address in a recent article published this year.
What companies can do: Identity Force suggests companies monitor and respond to changes in mail volume, reduce the amount of snail mail sent, or contact Canada Post to ensure.
Organizations who are most vulnerable: Charities, long-term care management,  and small businesses.
Risk level: High
Stealing Information from Mailbox or Garbage
Identity thieves have a readily accessible supply of confidential information in unsecured garbage disposal areas of your facility. They use old invoices and customer receipts to piece together details they can sell or use to make purchases. If your business has a mailbox that is unsecured and resides outside your premise, this is another vulnerability that companies need to manage.  Identity thieves were reported to have acquired the name, SIN, and address of a local in Edmonton along with racking up a bill of $3,500 with Bell Canada before she found out.

What companies can do: The easiest and safest way to ensure disposed information remains out of reach from perpetrators is to get a secure shredding and disposal service, that comes right to your door. Companies will also benefit from having a mail chute to collect communication to avoid leaving the contents accessible to thieves.
Organizations who are most vulnerable: Car rentals and  hotel businesses.
Risk level: High
Stealing Company Vehicles

Service Ontario allows self-serve kiosks for individuals to manage their licensing and car ownership details. Perpetrators need only your license plate numbers along with an elaborate scheme, ultimately attaining a new pair of keys (source).
What companies can do: Install asset tracking devices particularly GPS transponders that help infer where a vehicle may be placed in case of theft. Companies can further elect to purchase insurance to help protect them against such harm of vehicle theft.
Organizations who are most vulnerable: Businesses with corporate vehicles including construction, restaurant delivery, Uber drivers, and cleaning services.
Risk level: medium

Credit Card Duplication
Identity thieves' strategies and efforts are vigilant and cunning, particularly when it comes to duplicating the magnetic strips of corporate credit cards. Perpetrators are able to set up technologies at ATMs or other credit/debit machines to record and duplicate a credit card. This allows them to make fraudulent purchases under your account of which cannot be detected until the end of the month.
What companies can do: Go to trusted retailers or shops that you know and have a relationship with. In the event that an identity thief does rig up a credit card machine at your retailer of choice, having a merchant that can help you resolve disputes and allegations with your credit card company is a tremendous asset. Businesses can also opt for secure card disposals for unused corporate cards to improve their financial security.

Organizations who are most vulnerable: Businesses that have lots of employees on the road, particularly sales staff who travel and live away from home for short periods.
What companies can do: The easiest and safest way to ensure disposed information remains out of reach from perpetrators is to get a secure shredding and disposal service, that comes right to your door.
Risk level: Medium
Read more about identity theft strategies here.
Information Security Audit: Find your Vulnerabilities Today
Blue-Pencil offers a free information security audit for clients who want to bolster their security profile at the office. The team offers a toolkit of resources to empower each of your team members to work securely in this digital era where scams and phishing ploys are launched at them almost on a daily basis.
Our industry proven consultation offers:
A full assessment of your information destruction program for security, government compliance, and cost efficiency.
A report comprising recommended actions if your current information security is vulnerable.
Contact us today to get your free information security audit.
Blue-Pencil Helps You Draw the Line between Business Identity Thieves and Your Team
Blue-Pencil is experienced in helping companies create a comprehensive information security program, and offers a free security audit to businesses who want to deter rather than be defeated by identity thieves. Draw the line in the sand today and don't let your hard-earned business and customers fall prey to identity thieves!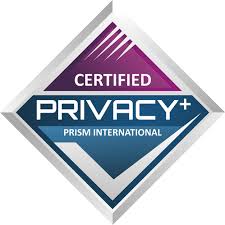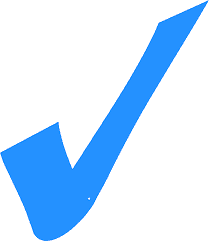 High standards in information destruction services with NAID AAA andPrivacy+ certification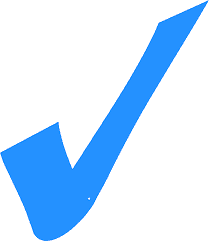 Willing to invest in clients who have had poor records management or shredding services experiences with competitors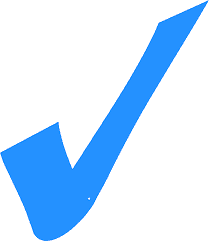 Training, resources, and support for your staff to become adept at information management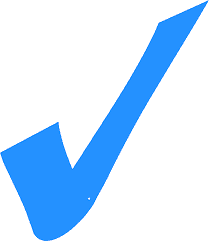 Big-picture strategy and best practices to help business stay ahead