Free shredding events are great to quickly deal with cluttered dens or office space, but here is what you should know before you consider free shredding services events in Toronto. Here we cover all your should know about the limitations of a free shredding service before you head on to your local community or fall fest shredding event. Contact us today to see what documents you should shred and keep to help protect your family from identity theft and liabilities.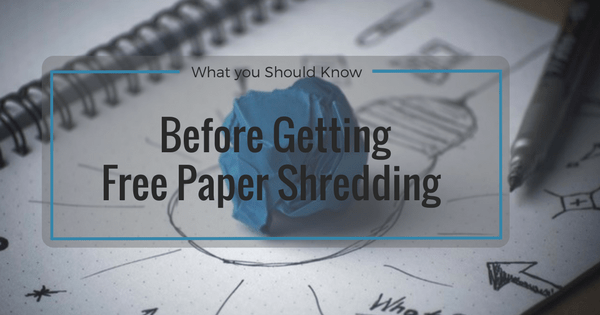 Free Shredding Services, are they really Free?
In the past, community events offered free shredding services to residents in Toronto in partnership with shredding businesses. This is an opportunity for residents to take steps in preventing personal information from being accessed by perpetrators of identity theft. There are limitations, however, to these shredding services and it is recommended to consider the following features offered by Blue-Pencil's value-added services:
Peace of Mind – when you shred with a reputable, certified and insured organization like Blue-Pencil
Certified and Insured – you are protected through our certification and insurance which is not offered by free services
Mutual Safeguards – we ensure that there is a service agreement that protects all parties involved
Past Free Shredding Services in Toronto (and GTA)
Here are a sample of past document shredding events that were provided.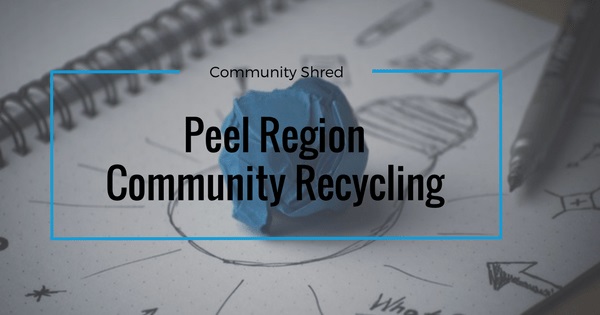 Services Provided– At the one-day free shredding event, residents are encouraged to bring items such as tax papers, bills, income statements, personal information, as well as expired driver's licenses and health cards.
Limitations– Service is only provided to residents of Peel and all items being dropped off must originate in Peel. During regular operating hours the centres do not offer to shred your documents but can only receive them.
Source: http://www.mississauga.com/news-story/5804946-peel-region-hosts-free-paper-shredding-event-tomorrow/
Fall Fest Event – Provided by Local Provider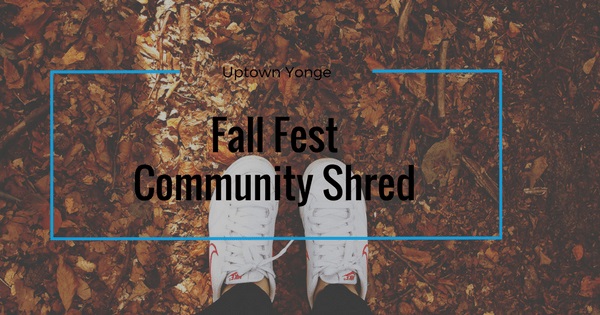 Services Provided – Secure document shredding which provides additional security around document destruction and disposal, though details of insurance, certification, or service agreements are not described. Customers are advised to use with caution and to ask if the service is provided in the future.
Limitations – Limited to one site for drop-off and only available from 11AM-3PM on specific day (2015).
Source: http://www.uptownyonge.com/fallfest/
Waterloo Region Crime Stoppers Community Event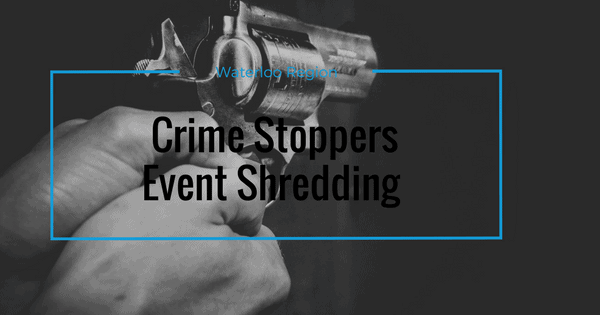 Services Provided – Free shredding of personal documents with the following items encouraged: documents containing personal and financial or other sensitive information as one of the best ways to prevent identity fraud. Members of Crime Stoppers were also on site to help answer any questions relating to fraud prevention.
Limitations of Service – Event did not guarantee secure disposal and upcoming events have not been announced.
Source: http://www.wrps.on.ca/news/regional-police-invite-community-free-document-shredding-event-march-28
Plan your own shredding event
Services Provided – Some shredding service providers will be available to offer free shredding, provided someone in the community is willing to organize an event. See if your neighbours are interested and rally your community together to help protect personal information.
Limitations of Service – Shredding companies may be limited to business operating hours which may not be convenient for everyone. Be sure to check the time you are looking to get your community shredding event to take place, and whether the service provider is available.
Ask your Real Estate Agent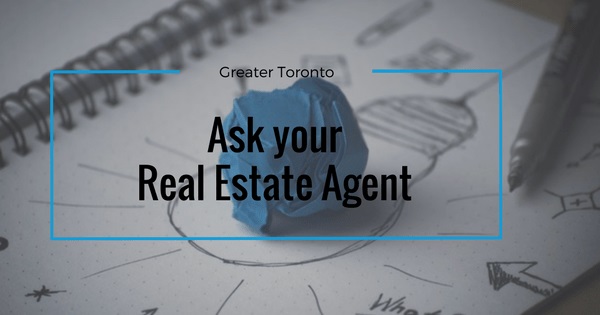 Services Provided -some real estate agents may consider partnering with a local shredding service in Toronto to help clients take care of unwanted paper and personal information during a move. Cleaning up and packing may take less time if you choose to remove unnecessary documents.
Limitations of Service – Ensure that the real estate agent's referral is to a certified and secure shredding service. Some may simply take your documents to a business such as Staples which may result in information exposure and uncertainty regarding proper information disposal.
Blue-Pencil offers best value shredding services, along with secure and guaranteed disposal. Here is recent customer feedback detailing an experience with Blue-Pencil.
Highly recommend it. They are very quick and trustworthy. Adam H is our guy and he always shows up with a great attitude and smile. Very helpful.
Christine Jassir – Satisfied Blue-Pencil customer
See here for more customer reviews
Check for Upcoming Free Shredding Service Events
Free community shredding services are convenient yet come with limitations such as a lack of security or guarantee of disposal. Residents must be cautious to limit the risk of personal information exposure when using these services. For secure information destruction and peace of mind, your best choice is Blue-Pencil. Here are some ways you can keep an eye out for upcoming shredding events:

Blue-Pencil is an information security company that has been serving the needs of clients in Canada since 2004. We have grown our document security business over the past 10 years, serving more than 6,000 organizations, including small and medium-sized companies as well as Fortune 500 businesses. We have recently launched two new divisions; Documents Storage and Records Management division and Document Imaging and Scanning Solutions division. This allows us to offer full-circle, comprehensive solutions for information security management. We service the GTA and many other cities in Ontario –  click here for a full list of our service areas. If you'd like to learn more about us and what we can do for you contact us today!