How Blue-Pencil's Newmarket Shredding Service Works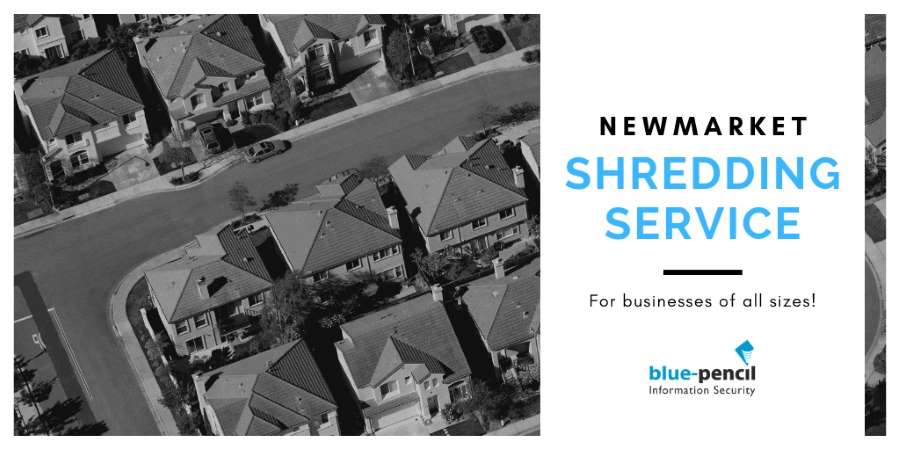 Today, we'll take a look at Blue-Pencil's Newmarket shredding service, and how it can help keep your business's information safer and more secure.
At Blue-Pencil, we have served over 6,000 organizations across Toronto, the GTA, and beyond! We know how to help you take full control over your information security.
We'll show you how a shredding service can do the same for your business. Let's get started now!
Step 1 – Full Assessment

To get started with Blue-Pencil's shredding service, our team of experienced professionals will first perform an assessment of your business.
During this initial assessment, we'll take a look at things such as your data management strategies, existing security policies, and compliance with Canadian privacy laws and regulations.
This assessment helps to determine the best document destruction and information management plan for your business. During the assessment, we'll look at:
What documents and records can stay on file
What documents and records must stay on file
What documents and records are no longer needed
How often your information will be shredded
Once the assessment is complete, and you choose to move forward with Blue-Pencil's shredding services, we will provide you with a security console.
Blue-Pencil's security consoles allow you and your employees to safely deposit your confidential records. When it comes time to shred, your console will be securely picked by our trained and professional staff.
Step 2 – Plan a Collection Schedule

A collection schedule makes sure that your documents are regularly destroyed. This ensures nothing piles up, gets lost, or misplaced.
Blue-Pencil will help you determine a collection schedule that works best for your Newmarket business. To determine the frequency of your collection, we'll take a look at factors such as:
The size of your business (larger businesses tend to produce more documents – but that isn't always the case)
The number of personal records you have on file
The number of confidential documents produced on a daily/weekly basis
Your individual wants and needs
Blue-Pencil will work closely with your company to create a schedule that works best for you. Once your collection schedule has been determined, pick-up will occur on a regular basis.
★★★★★
"Your service is fast, efficient, service staff professional and the whole process from booking to pick up and document destruction was simple and completed at the scheduled time. Great Service!"
– Emily H, A Satisfied Customer
Read More Testimonials Here!
Our employees and staff go through an extensive vetting process to ensure your company's records remain confidential. Click here to learn more about our policies and privacy certifications.
Step 3 – On-Site Shredding

Finally, we will shred your documents! A Blue-Pencil Security Representative will arrive at your Newmarket facility and collect the files, documents, and other materials (such as hard drives) from your security console.
Our on-site shredding process ensures limited access to your confidential information. Only our professional and thoroughly trained Security Representatives will have access to the contents from your security console. See the video below to watch the process in action.
Like the idea of on-site shredding? Click here to learn more about the benefits of on-site shredding for your business!
Step 4 – Certification

Peace of mind is important. When using a secure shredding service, you want to know that your confidential documents have been properly destroyed and disposed of.
At Blue-Pencil, we fully understand that your company's, employees', and customers' privacy is of utmost importance.
We issue a Certificate of Destruction after each and every shred to give you peace of mind that all your confidential records, documents, and files have been securely disposed of. You will receive this document as soon as the shredding is complete.

Why You Need a Newmarket Shredding Service

Newmarket is a town in Ontario with approximately 84,000 residents. It is part of the Greater Toronto Area (GTA). Like most Southern Ontario cities and towns, Newmarket is growing and saw a 5% population increase from 2011 to 2016.
Despite its smaller size, there are a wide variety of businesses and organizations in Newmarket. Some of the most common industries in Newmarket include:
Retail professions
Health and social services
Business services
Educational services
Manufacturing
Public administration
All of these professions, and many others, can generate a significant amount of confidential files, documents, and records on a regular basis. Some of these confidential documents include:
Financial documents
Property records
Legal documents
Medical records
Academic records
Personal documents
Customer records
No matter what sector you work in, your business can benefit from using a shredding service. Even small businesses can produce significant amounts of personal data that must be properly destroyed according to Canadian privacy laws (PIPEDA).
The Benefits Of Shredding With Blue-Pencil
When you sign up your Newmarket business to shred with Blue-Pencil, you help ensure your customers', employees', and your company's information is safe and secure. There are also other benefits as well, including:
Environmental Benefits
When you shred with Blue-Pencil, you are actually doing your part to help the environment too!
With Blue-Pencils Paper Shredding Tree Saving Program, for every 200 lbs of paper shredded, you save one tree. To date, that means over 390,000 trees have been saved!
We also ensure that all shredded material, including shredded paper and non-paper items, are recycled and processed into recycled paper products or energy.
Securely Destroy Non-Paper Items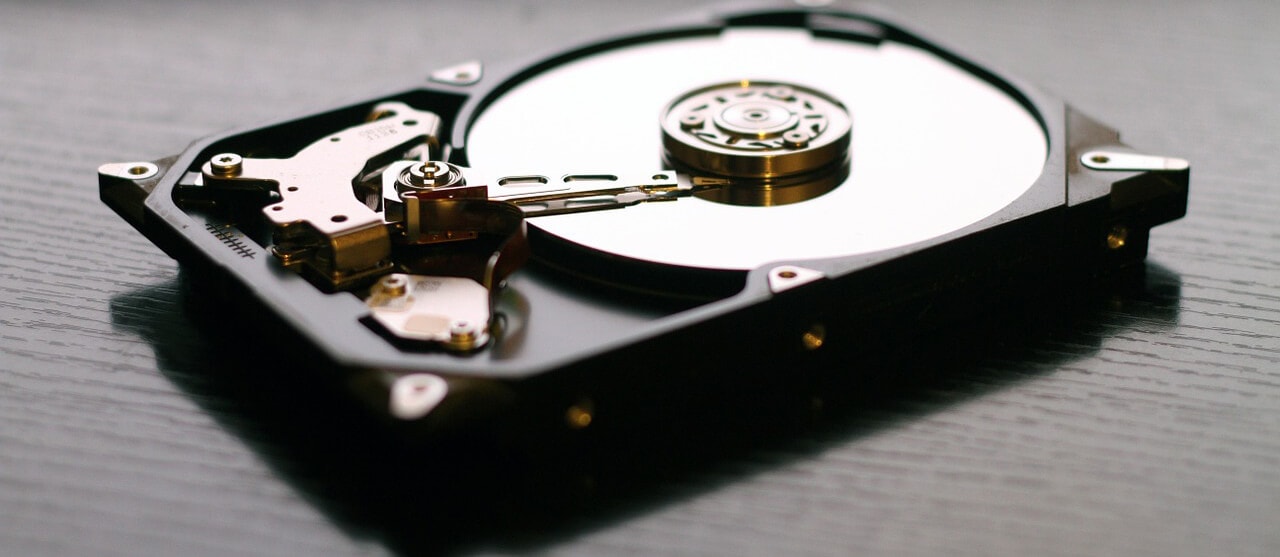 Hard drives contain a significant amount of confidential information as well. You may not realize it – but it's important to destroy your old hard drives along with your paper documents as well.
At Blue-Pencil, we can destroy old hard drives and other electronic devices with our advanced shredding machines designed to fully destroy sensitive electronic equipment.
Our e-waste recycling program is a highly secure and environmentally friendly option to help you safely get rid of old electronics.
Compliance With The Law
In Canada, businesses are required to comply with privacy laws. When you work with an information management company, you ensure that your business complies with these privacy laws (PIPEDA) in Canada.
In Canada, it is the responsibility of businesses to ensure the safe storage and eventual destruction of confidential information that is no longer in use. Failure to do so can result in legal action.
At Blue-Pencil, we can help you create an information management plan that complies with Canadian laws and makes it easy to destroy your documents when the time comes.
Contact us now to learn more!

Document Storage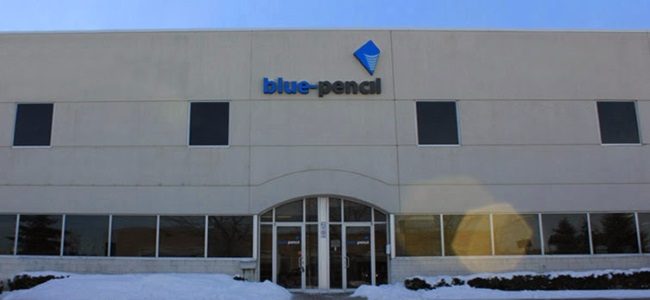 Although destroying old documents is important, it is just as important to keep required records and documents on file. For example, tax records must be kept on file for 6-7 years in compliance with Canadian regulations.
At Blue-Pencil, we offer a number of document storage and management solutions for Newmarket businesses of all sizes. Some of these services include:
Long-term secure records and documents storage
Active file management (coded and indexed stored files available when you need them)
Vital records protection (secure, climate-controlled records storage with 24/7 monitoring for your most confidential information)
Online document management (locate records, request retrievals, and more all from the comfort of your own home or office)
Custom solutions (records management and consulting services tailored to your individual needs)
Document storage gives you the peace of mind that your documents are safe and secure. It can also help you save money – as storage space, or the need to purchase a larger building to facilitate more storage can be costly, especially in the Greater Toronto area.

Document Scanning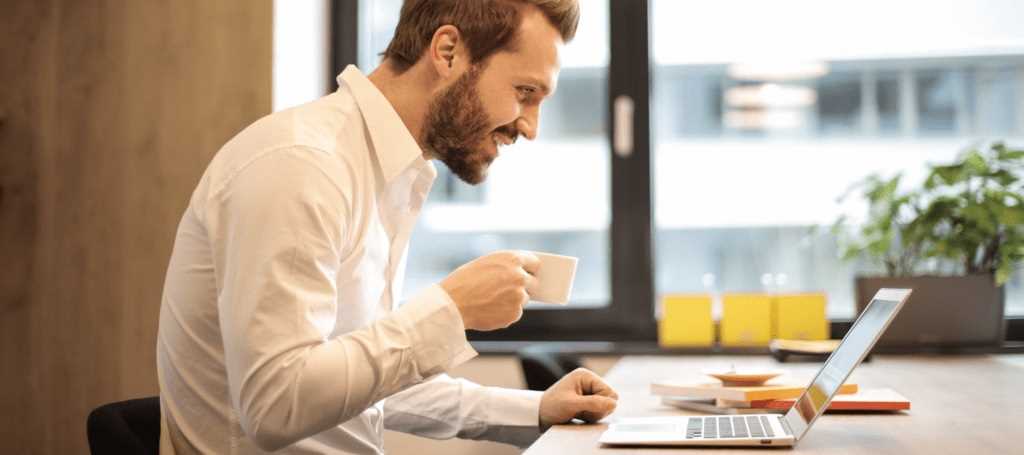 Did you know that Newmarket has been incorporated since 1880? And with nearly 90,000 residents at present day, you can imagine the town's rich history  – including well-established organizations and businesses.
Older companies may have decades worth of records and documents. These paper documents may have become disorganized or overwhelming over time.
Your business, no matter how old, may benefit from document scanning services, especially if you are feeling inundated with too many paper documents and records.
Going digital is one of the best ways to organize your files and to keep them safer and more secure. Blue-Pencil's Document Imaging & Scanning Solutions serves businesses of all sizes within Ontario – including Newmarket! Click here to see how Blue-Pencil can help your business!

Get The Best Newmarket Shredding Service With Blue-Pencil!

Ready to get the best Newmarket Shredding Service for your business? Blue-Pencil helps empower businesses in the Newmarket area to reach new heights with a friendly and efficient shredding service. If you are looking for services outside of the GTA or Newmarket, you can view our full service area here!
"I recommend Blue Pencil to everyone. Not only does it have great customer service, but it also has great rates."
– Keele R, More Testimonials Here!
Ready to learn more about document scanning, shredding, records management, and more? Blue-Pencil can help. If you'd like to learn more about us and what we can do for you, contact us today!