Markham Shredding Service
Markham is located in the Regional Municipality of York, within the Greater Toronto Area. It is located approximately 30 km northeast of Downtown Toronto. Markham is York Region's most populous municipality, and the fourth-most populous community within the GTA after Toronto, Mississauga, and Brampton.
According to the city, "With more than 900 high-technology and life sciences companies, Markham is Canada's High-Technology Capital." An effective Markham shredding service is necessary to deal with the many documents and non-paper items that need to be safely and securely disposed of in this context.
Why invest in a Markham shredding service?
More than 400 companies are headquartered in Markham due to a well-defined transportation and communication network, high-quality facilities, a diverse and highly educated labour force, and pro-business environment.
To stay ahead of the competition, there are several reasons your company should consider switching from a traditional office paper shredder to a document disposal program:
Save money that would have gone to repairing paper shredding machines
Free up office space from storing at-risk information
Avoid regulatory penalties from lack of due diligence with private information
Focus more on strategic work that grows your business
Ensure all shredded paper gets recycled and remains confidential
Basic in-office shredders aren't able to destroy hard drives and other physical media items.
Here's a look at the costs that come with owning your own paper shredder.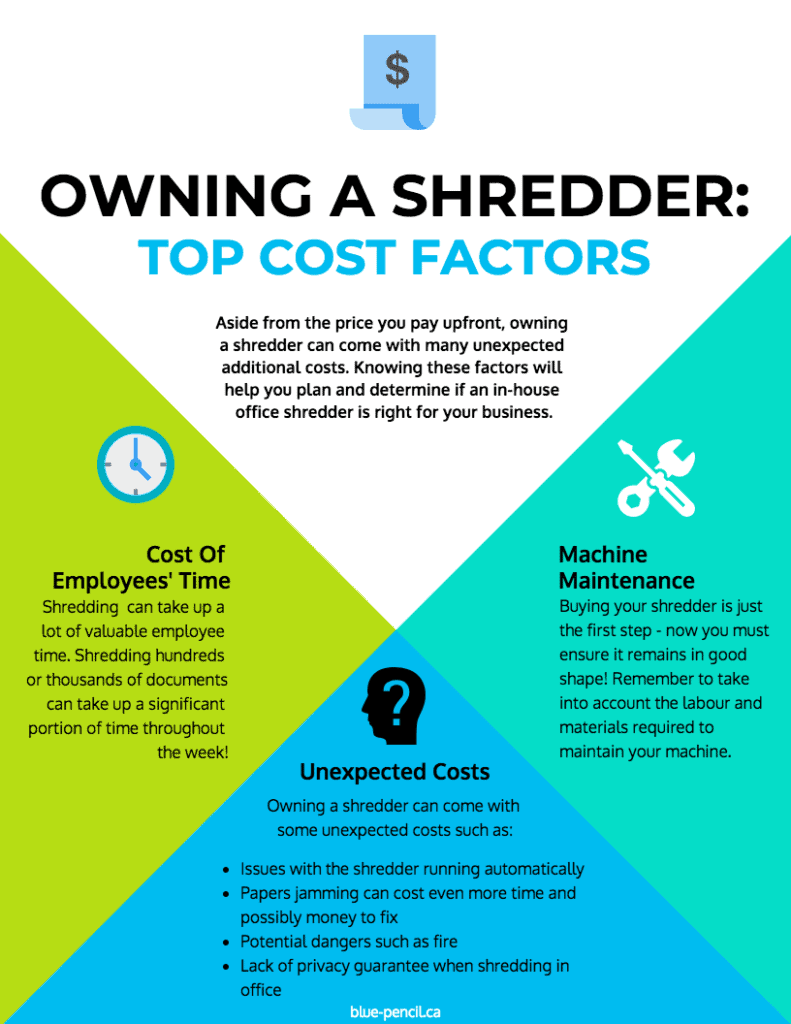 For more, be sure to read 5 Ways Ineffective Document Disposal Will Hurt Your Business.
Stay compliant with federal privacy laws with a Markham shredding service
Canada's privacy laws for businesses and corporations are summarized by PIPEDA (the Personal Information Protection and Electronic Documents Act). Part of PIPEDA includes information about the proper destruction of personal and confidential information.
Under Schedule 1, 4.5.3: "Personal information that is no longer required to fulfil the identified purposes should be destroyed, erased, or made anonymous. Organizations shall develop guidelines and implement procedures to govern the destruction of personal information" – PIPEDA Act – Justice Laws Website
An ineffective shredding program can put you at risk for information leaks or breaches, and failing to comply with PIPEDA can result in audits, enforced compliance agreements, or even litigation.
Records, documents, hard drives or USB sticks that contain confidential information should be securely stored; when no longer in use, these records should be properly disposed of in the most secure manner possible to ensure compliance with Canadian privacy laws.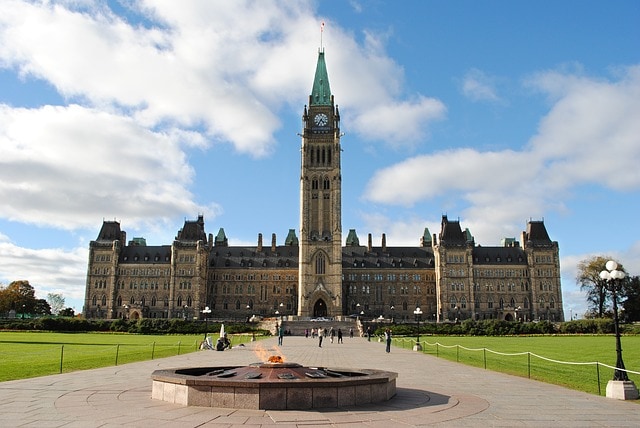 Failing to comply with PIPEDA can result in audits, enforced compliance agreements, or even litigation.
How a Markham shredding service works
In just a short period of time, your business can accumulate a lot of confidential data. Those files, records, and documents can include:
Income records
Expense records
Other tax records
Credit card information
Training information
Telephone numbers
Old contracts
For a complete list of what you should shred, download our recommendations here.
Once you've gathered all you need to shred, here's how Blue-Pencil works to deal with these documents and old hard drives for you.
Step 1
Blue-Pencil's Office Shredding Program starts with a full assessment of your current policies and procedures for security, legal compliance, and cost efficiency.
Once that is complete, the first step in the process is getting your documents and records to us!
Blue-Pencil provides every business in our office shredding program with security consoles. These consoles allow for the safe deposit of your most confidential documents.
Simply deposit your documents into the security consoles, and the rest is on us!
Step 2
Our Document Security Representative(s) will come to your facility and collect the material from security consoles. If you're worried about security, keep in mind that all of our Security Representatives are highly skilled and trained in the safe handling of your confidential materials. We will also work with you to find a collection schedule that works best for you and your business.
Step 3
Your confidential information is securely transported to our mobile shredding unit, where it's destroyed right in the truck by an industrial shredder. This means that your documents never even leave your property – if you prefer, you can watch the whole process!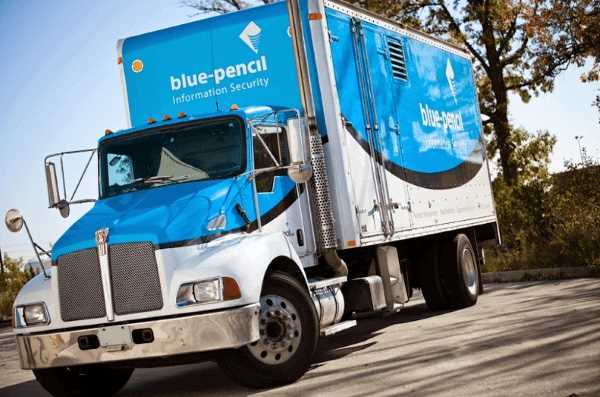 A mobile shredding unit can destroy your documents on site!
Step 4
Once all of your documents have been shredded, we provide you with a Certificate of Destruction. It is issued immediately after each service.
Step 5
When you shred with Blue-Pencil, you can feel good knowing that you are helping the environment! All of the shredded material is recycled at the end of each day into reusable household goods. You can learn more about our environmental program here.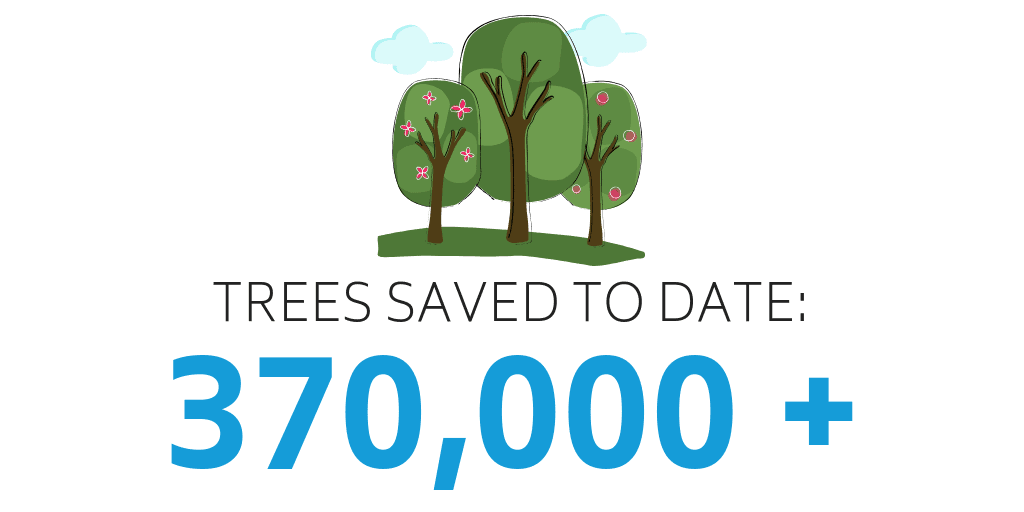 For more, watch this video on Blue-Pencil's Markham shredding service program:
Need a Markham Shredding Service? Trust Blue-Pencil!
Blue-Pencil helps empower Canadian organizations to reach new heights with a friendly and efficient shredding service. Customer service is not only a slogan, but something we practice by investing in our strategic partners.
Located in Oakville, we have grown our document security business over the past 10 years, serving more than 6,000 organizations across Ontario, including small and medium-sized companies as well as Fortune 500 businesses.
"Great priced, time efficient, and friendly! This secured service isn't offered in many places. Blue-Pencil made their way to us, at an affordable rate." (Cathy. C)
Read More Testimonials Here
At Blue-Pencil, we offer services such as Documents Storage, Records Management, and Document Imaging and Scanning Solutions. These services allow us to offer full circle, comprehensive solutions for information security management.
We service the Greater Toronto Area and surrounding cities – click here for a full list of our service areas.
If you'd like to learn more about us and what we can do for you contact us today!