In this article we will outline tips and tactics to finding the best shredding company. Since security is of great importance to companies today, it's incredibly important to find the best shredding company you can.
Read about the things you can do to make the best decision.
1. Read Online Reviews
A great way to find our which shredding company is the best in the city where you are located is to read reviews online. Usually, the company that has the best reviews with a decent number of reviews is the best. The number of reviews is important in addition to the rating of the review because a company with one perfect review may just have one very happy customer and many not so happy customers that are not upset enough to leave a negative review. Instead, a great company should have a large number of positive reviews and a very good review score.
There are a number of places that you can go to find reviews on shredding companies. Here are some of the best places to look:
2. Ask For A Tour Of Their Facilities
A great way to get a sense for how a company runs is to get a tour of their facilities. Most companies if you phone them up and say you are interested in their services and you would like a tour of their facilities will be ecstatic to show you around. If they are not willing to give you the tour this may be an indication they are trying to hide something.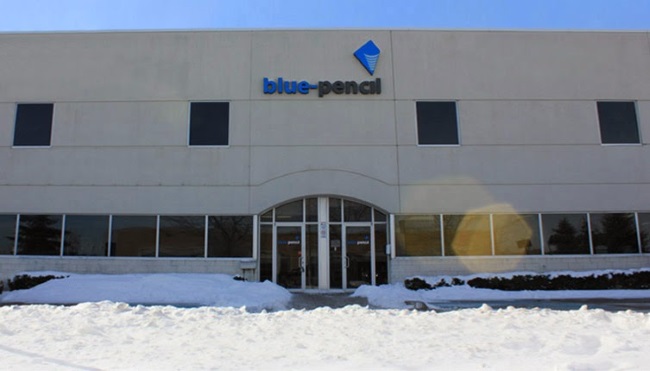 When at the facility you should be able to get a sense for their professionalism, the type of customer service you can expect to receive, the security level of their services and their organization and efficiency as a company. If they have a very professional building, with high-security levels, a clean and organized office and you are treated with great care during the tour, chances are this company will provide great service, that is organized, highly secure and professional. If on the other hand that is not your experience during the tour, that will probably be the same experience you encounter if you use their services.
3. Research Complaints Online
Once you have searched online to create a list of companies to investigate a great way to find out which companies are not the best is to search for complaints or problems with those companies. From conducting these types of searches online you will be able to  identify which companies have problems with their service and which companies treat their customers poorly. With this information you can ensure you avoid these companies, removing them as options from your list and narrowing down your list to only those that do not cause major headaches for their customers.
Some searches that are great to enter into Google are:
"company name" + problems
"company name" + complaints
In addition, you can also find out what complaints a company has by doing a search on the better business bureau. If there is a high number that is a warning you should stay away from that particular company. If the company has a low number or none, then that is a sign they may be a great option.
4. Talk To Their Current Customers
By talking to customers of a company you can find out a lot about that company. If you call up two or three customers of the top shredding companies you are considering you will get some great feedback and information. The information you will get is what you can stand to expect if you decide to choose that company as our office shredding supplier. When you talk to the customer you can simply ask what the service is like, what they like about the service, what they don't like about the service and what problems they have had in the past with the service. The best customers to call are the customers that the shredding company does not know you are calling. This way you will get uninfluenced feedback.
It can be difficult to get customer contact info without going directly to the shredding company and asking for it. The information you will get through will be better. In order to get customers of the company that you can talk to ask around to see if you know of anyone that uses the company. The other thing you can do is check the companies website to see if you can find anywhere on their website a list of indication of some of their customers and then just cold call the company. If you explain why you are calling they will more than likely be willing to direct you to the right person in the company to talk to and that person will more than likely be willing to give you 5 minutes of their time to let you know what the shredding company is like.
5. Ask Friends, Family & Colleagues
The best way to find out about the quality and service level of potential suppliers is to get information from people you trust. Often if you ask friends, family and colleagues if who the best shredding company is, they will either say they don't know or they will have some information to help you and provide you with an honest answer.
In order to determine who of your friends, family, and colleagues to ask, brainstorm a list of people who in the past may have been in charge of shredding supplier selections or would have regularly used a shredding service. Then add to the list anyone you know that might know someone who might be in charge of a decision like that. You can then ask the person you know to put you in contact with the person you don't know but that would have experience working with shredding companies.