Introducing a Hamilton shredding service that you can trust. Sign up with Blue-Pencil today!

How a Hamilton Shredding Service Works
Step 1
Blue-Pencil's Hamilton shredding service begins with a full assessment of your company's current policies. This includes everything from record management to security, legal compliance, and cost efficiency.
We also determine what can stay, what can go, and how often your information will be shredded.
A security console will be delivered to your office for the safe deposit of the documents you are sending out to be shredded.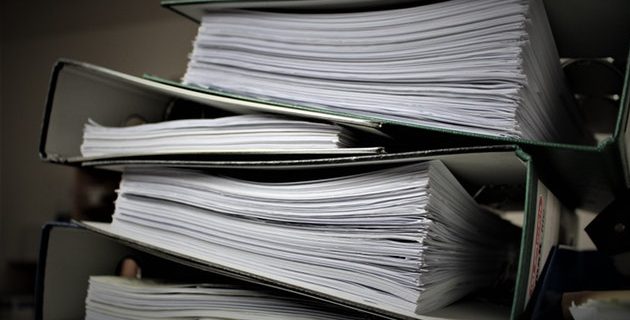 Your documents will be gathered to be sent for shredding.
Step 2
Set a collection schedule that works best for you and your business. On the scheduled date, a highly skilled and fully trained Blue-Pencil security representative will come to your facility and collect the material from the security consoles.
Step 3
Confidential information is securely transported out of your office to our mobile shredding unit. It's destroyed right in the truck with an industrial shredder.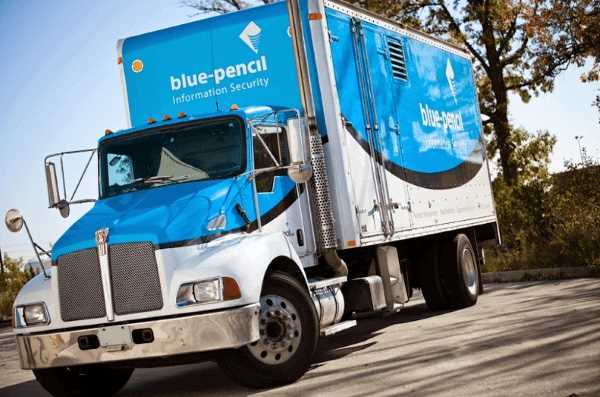 Your documents never even leave your property –  you can even watch the whole process!
Step 4
You will receive a Certificate of Destruction immediately after all of your documents have been shredded.
Step 5
Share the good news that your business is significantly reducing its carbon footprint! All of your shredded documents are recycled into paper products or turned into energy. You can learn more about our environmental program here.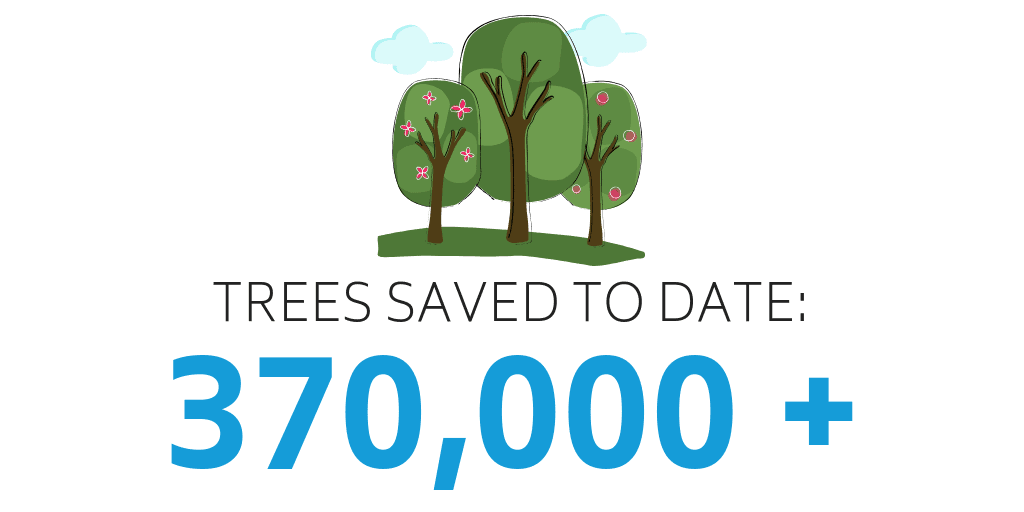 If you want the best Hamilton shredding service, then Blue-Pencil Information Services is here to help. Contact us today!

Why You Need A Hamilton Shredding Service
Private sector
Hamilton is an industrial city in the Golden Horseshoe at the west end of Lake Ontario. It boasts a population of approximately 537,000. It sits roughly at the midpoint between Toronto and Buffalo, NY. Hamilton has become quite a hub for commuters due to the recent expansion of GO Train services.
Hamilton is one of Canada's largest manufacturing towns, known primarily for steel production. It's also home to the Royal Botanical Gardens, the Canadian Warplane Heritage Museum, and the Bruce Trail.
McMaster University, Redeemer University College and Mohawk College also call Hamilton home. McMaster is a world-class medical school and features a well-known children's hospital.
All business, as well as educational and medical institutions, have documents that need to be shredded for a variety of reasons, including
Financial documents
Legal documents
Medical records
Academic records
Personal documents
By outsourcing your document destruction management to Blue-Pencil, you can be confident that sensitive company data will be securely destroyed and recycled in the best possible way.
Private residences
Additionally, individual residents may need help keeping confidential information protected. Sensitive documents you may have accumulated over time often include the following:
Tax records
Credit card and banking information
Employee information and pay stubs
Property records
Medical records
Blue-Pencil offers a full range of services to our private clients. We are committed to providing excellence in one-time shredding services. We also offer non-paper shredding for hard drive destruction, e-waste recycling, and product destruction.
When you work with a Hamilton shredding service to safely and securely destroy your documents, you won't have to worry about information exposure, identity theft, fraud, or other breaches that can happen when confidential documents end up in the wrong hands.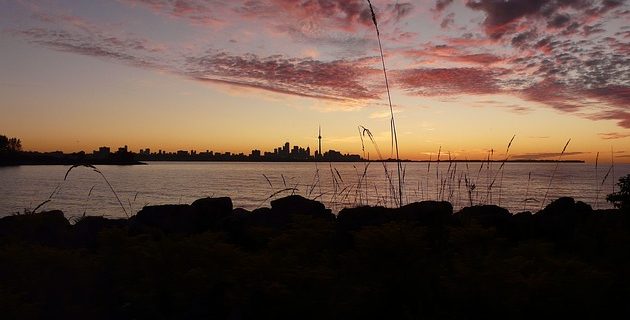 Blue-Pencil services the Greater Toronto Area and surrounding cities like Hamilton.
Trust Blue-Pencil for the Best Hamilton Shredding Service!
Blue-Pencil helps empower Canadians to reach new heights with a friendly and efficient shredding service.
We offer services such as documents storage, records management, and document imaging and scanning solutions – comprehensive solutions for information security management!
What Blue-Pencil customers are saying:
"The company was professional from start to finish, very focused and without a doubt, the best company for this service I have had the pleasure to work with." – Cindy R
Blue-Pencil is centrally located in Oakville, and we have grown our document security business over the past 10 years, serving more than 6,000 organizations across Ontario, including small and medium-sized companies as well as Fortune 500 businesses.
Click here for a full list of our service areas. If you'd like to learn more about us and what we can do for you, contact us today!