Do you know what every organization has in common regardless of industry, client base or size? If you guessed documents, you are correct. From invoices, receipts, sales orders and customer records to patient files and financial reports, businesses amass thousands of critical documents each year that take up space, time and money to file, retrieve and share.
Documents are also indispensable to businesses and play an integral role in a company's overall success. But when records are hard to find, vulnerable to theft or difficult to obtain, they become a liability instead of an asset.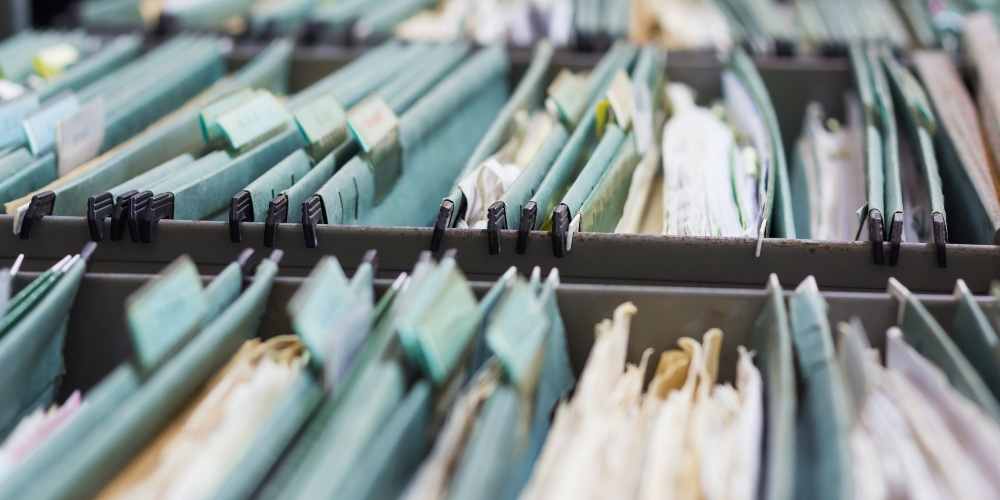 A simple and effective solution for managing files is document imaging, which is the process of converting physical documents into digital images. Companies that digitize their information maximize efficiencies and reduce operating costs while ensuring the security and accessibility of information, along with other benefits.
What are the Benefits of Document Imaging?
Here are 11 reasons why you should consider the benefits of document imaging for your business:
1. Disaster Recovery
From floods and fires to hackers and – most recently – a global pandemic, businesses need to be poised and ready for anything. A key component of any disaster recovery process is document scanning. By converting paper documents and files in storage into electronic documents that are kept in secure off-site servers, you'll ensure your vital data is safe and easy to view with no employee downtime or disruption to your customer service processes. Document imaging also helps organizations maintain full regulatory compliance throughout the duration of a disaster, so they can focus on their business and not worry about document management systems.
2. Equipment Costs
An in-house document imaging system may appear to be a more cost-effective solution, but it does require an initial investment of document scanners and capture software. Over time, the cost of this equipment will continue to grow with regular maintenance, replacements and ongoing employee training. With a document imaging service, your scanning expenses are controlled since there are no equipment or software programs to purchase or upgrade, which is a better use of company resources.
3. Office Space
In-house document scanning equipment, file cabinets and storage boxes take up valuable real estate. By going paperless with a document imaging system, your business will have the flexibility to maximize office space for money-generating activities or reduce operating costs while ensuring efficient retrieval of document data.
4. Labour Costs
One of the key benefits of document imaging is the labour savings that occur when employees are no longer responsible for converting paper into digital files. By working with a professional document scanning provider, your staff can focus on higher-value work to grow your business and drive profits.
5. Productivity
Businesses are constantly searching for systems to streamline processes that boost employee productivity, especially now as remote work has become a growing necessity. One of the ways to improve workflow and efficiency is with document imaging. By securely storing digital files and images in an online hosting portal, office staff can instantly locate and retrieve information without any time lost from having to store, search or re-file multiple documents.
6. Data Protection
Storing confidential documents within the workplace increases an organization's risk of a serious security breach, plus paper can get easily damaged, lost or destroyed. By working with a professional document imaging provider, your electronic files and images are safely kept in a secure online storage portal with strict security processes to provide controlled access to authorized users.
7. Remote Access
With more employees working remotely, finding fast and efficient file retrieval solutions has never been more important. With document imaging, your on- and off-site staff will have the ability to search, store and re-file digital documents from multiple locations from virtually anywhere. This added benefit will enhance employee workflow and productivity without compromising your business' security.
8. Collaboration
Another benefit of having a document imaging system in place is improved collaboration with employees. Whether working in the same office or on different sides of the country, multiple team members can have real-time, simultaneous access to the same files. This instant access to information for collaboration purposes can also reduce unnecessary meetings, emails or phone calls to boost employee efficiency.
9. Customer Service
When paper files are available electronically, your clients will also benefit from your document imaging system with faster response times and access to accurate information. With the ability to search and cross-reference files, your employees will be able to address inquiries more efficiently to boost your business' customer satisfaction and money-making opportunities.
10. Compliance
A records management program with a document imaging system will ensure that only authorized individuals have access to confidential files to remain compliant with privacy laws and data regulations, including the Personal Information Protection and Electronic Documents Act (PIPEDA). Your company will also have a better workflow to maintain document retention periods to comply with government record-keeping requirements and avoid hefty fines.
11. Environmental Sustainability
Supporting a paperless workplace by incorporating a document imaging process is good for your business and the environment, too. Document scanning services reduce the dependency on paper resources to decrease deforestation, pollution and fossil fuel usage. By going digital, your business will also save money by using less energy and buying fewer printer products that can harm the environment.
Discover the Benefits of a Digital Workplace with Blue-Pencil's Document Scanning Services
Get the fast and secure digital access to stored documents that your company needs. To find out more about Blue-Pencil's document imaging solutions, call our team at 1-855-971-1955 to request a free quote.