Today, we are going to talk about Blue-Pencil's Pickering shredding service and how it can help you make sure that your business's sensitive materials are properly destroyed.
At Blue-Pencil, we have served over 6,000 organizations across Ontario, including Pickering and the surrounding areas, and we would love to help you make sure your business documents and information security is looked after.
We'll take a closer look at how Blue Pencil's shredding and information security services in Pickering work. Let's get started!
How Our Pickering Shredding Service Works

Your Pickering shredding service will begin with a complimentary full assessment of your business. We will take a close look at your:
Once we have completed your assessment we will be able to design a service plan that is tailored to your business and its particular needs. As part of this thorough assessment, we'll look at:
Which of your documents and records can stay on file
Which of your documents and records must stay on file
Which of your documents and records are no longer needed
How often your information will need to be shredded
Once we've completed your assessment, you can decide whether or not to take advantage of Blue-Pencil's Pickering shredding service.
If you do decide to work with us, we will provide you with a secure bin that your staff can use to safely deposit all of your sensitive and confidential documents that you need shredded. This bin is called a security console.
On your predetermined pick-up date and time, one of our highly trained security personnel will come to your facility and pick up your security console to safely shred its contents.

The second step in your Pickering shredding service is to plan and put in place a collection schedule that works best and won't interfere with your daily workflow.
We will work with you to plan out regular pick-up dates and times that will ensure that your documents don't pile up and that nothing gets lost or misplaced.
We'll use the following factors to help us determine the frequency of your pickups:
Size of Your Business: Usually (but not always!) larger businesses will require more frequent pick-up
Number of Personal Records You Have: The number of personal records you have on file will also affect your pick-up frequency
Number of Confidential Documents You Produce: We'll take into consideration the number of confidential documents you produce on a daily and weekly basis
Your Individual Wants and Needs: At Blue-Pencil our goal is to put your wants and needs first; we will always listen to and follow your preferences.
★★★★★
"Fabulous service. Quick, efficient and great pricing. "
– Stefanie S., A Satisfied Customer


One of Blue-Pencil's Document Security Representatives will arrive at your facility on your scheduled pick-up date and at the predetermined time to collect your files, documents, and other materials that have been deposited inside your security console.
Only our thoroughly trained security representatives will be able to access the materials inside your console, so you can be assured that your confidential information is 100% secure.
All of our employees need to go through extensive security training and a comprehensive screening process. This can give you the confidence that you need that all of your company's records are completely secure. If you would like to know more about the certifications that our staff must have, click here.
The following video will show you the actual process of picking up your security console so you can better know what to expect.
All of our employees are highly trained so you can feel confident that your sensitive information will be secure
Your sensitive materials will be carefully taken to our mobile shredding unit that will be parked outside. Your materials will be immediately destroyed by our representative. Your documents will never leave your premises and will be immediately shredded inside our mobile shredding unit. This process ensures the total security of your information.


Once all of your materials have been securely shredded inside our mobile unit, we will present you with a Certificate of Destruction. We issue this certificate so that you have proof and can rest assured that all of your private company information has been completely and properly disposed of.
We go out of our way to ensure that all of your valuable information is kept confidential. This is because Blue-Pencil understands how important your customers' and staff's personal and private information is to your company.

Blue-Pencil's Pickering Shredding Service: Keeping Pickering's Confidential Materials Secure!
The city of Pickering is located just east of Toronto on the north shore of Lake Ontario. It is easily accessed by Highway 401 and Highway 407 ETR. Pickering's growing population of 100,000 is expected to reach 190,000 by the mid 2030s.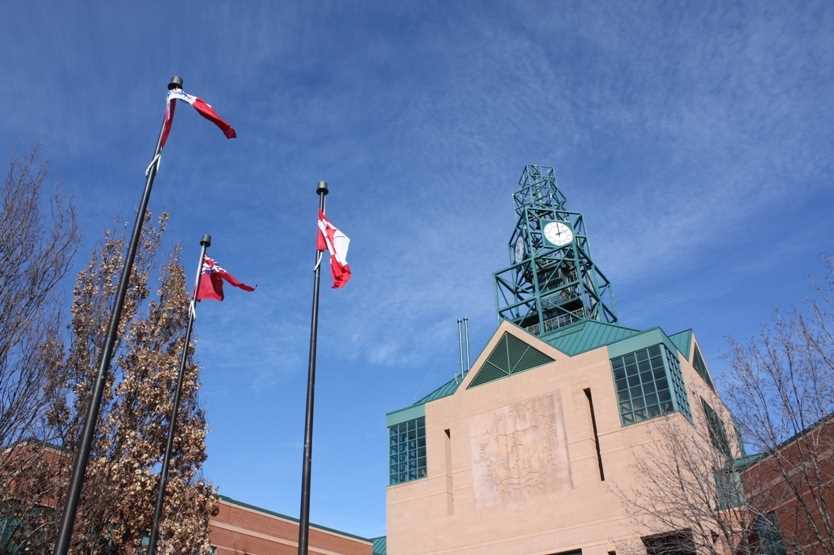 For secure Pickering Shredding Service, contact Blue Pencil: Source: Snowjam [CC BY-SA 3.0 (https://creativecommons.org/licenses/by-sa/3.0)]JustSomePics [CC BY-SA 3.0 (https://creativecommons.org/licenses/by-sa/3.0)]
Pickering  has more than 2,700 businesses representing a wide range of sectors including:
Advanced Manufacturing
Agri-Food
Information Communication Technologies
Energy
Environment and Engineering
All of these industries produce a large volume of confidential documents and Blue-Pencil is happy to play a key role in making sure that these sensitive materials are managed and destroyed properly.
Whatever type or size of business you own in Pickering, Blue-Pencil can help you make sure that your shredding strictly adheres to the guidelines set out by Canadian privacy laws such as PIPEDA.

A further benefit of working with a professional shredding service like Blue-Pencil is the fact that you will be doing your part in helping to save the environment. With Blue-Pencil's Paper Shredding Tree Saving program, all of your shredded documents are recycled into paper products or turned into energy!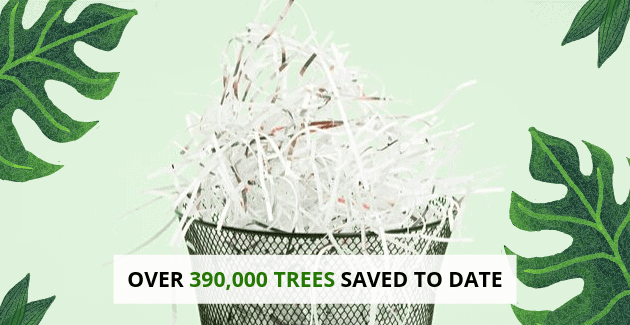 By being a part of Blue-Pencil's environmental program, you can feel good about the fact that you are not only keeping your company's information safer, but you are also playing a vital role in helping preserve our environment.
Safely Destroy Your Non-Paper Storage Devices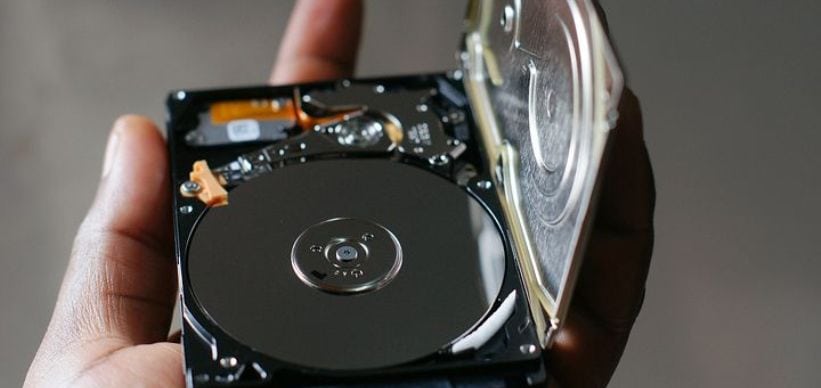 Blue-Pencil can safely destroy your old hard drives

Other non-paper forms of data storage may also contain confidential information. This type of media includes hard-drives, tape drives, CD's, DVD's, and other electronic storage devices. Simply deleting this information is not a secure way to dispose of these files.
Blue-Pencil offers you a way to securely destroy these non-paper files so they don't end up in the wrong hands. Our e-waste recycling program is a secure and environmentally friendly option to help you safely get rid of old electronics.
Blue-Pencil Will Make Sure Your Business Is Compliant

By working with Blue-Pencil, you can have peace of mind knowing that your business complies with privacy laws (PIPEDA) in Canada.
In Canada, it is your responsibility as a business owner to ensure the safe storage and destruction of confidential information that is no longer in use.
Blue-Pencil can help you implement a document management strategy and schedule that complies with Canadian laws and makes it easy to destroy your documents and other sensitive materials when the time comes.
Contact us now to learn more!

Safely Store Your Documents with Blue-Pencil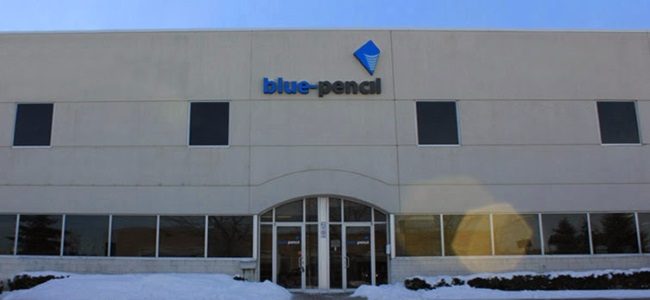 Blue-Pencil can safely and affordably store your documents for you
Safe document storage is also very important for the sensitive information that you need to keep for a period of time such as tax records – they must be kept on file for up to 7 years. However, you may not want them taking up important space in your office's records room or filing cabinet!
Blue-Pencil can help. We can provide you with document storage and management solutions to keep your confidential records safe and secure while you still need to have them on file. We offer a number of storage options including:
Blue-Pencil's document storage service can help you save money by providing you with the storage space you need for these documents at a fraction of the cost of renting your own space or purchasing a larger facility.

Scan Your Documents with Blue-Pencil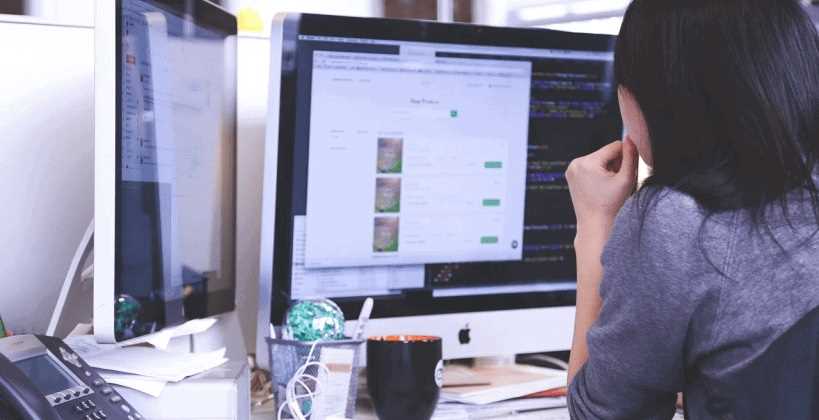 Blue-Pencil can efficiently scan all your documents for you
Don't get overwhelmed with the ever-increasing number of paper documents and records you are accumulating; take advantage of Blue-Pencil's document scanning services.
Converting these paper files to digital can be a great solution, however, it does take time. That's where Blue-Pencil comes in. We do the scanning for you at a fraction of the cost and time that it would take you to do it. Click here to receive a free scanning quote.

Want The Best Pickering Shredding Service? Contact Blue-Pencil!

Ready to get the best  Pickering Shredding Service for your business? Blue-Pencil helps you get control of your documents and information security, with the goal of empowering businesses in the Pickering area to reach new heights. If you are looking for services outside of the Pickering area, you can view our full service area here!
"Your Shredding service representative was very friendly, professional and efficient."
– Sandy P, More Testimonials Here!
Ready to learn more about document scanning, shredding, records management, and more? Blue-Pencil can help. If you'd like to learn more about us and what we can do for you, contact us today!