Every year personal identity theft cases occur in Toronto, wreaking havoc on residents in the Greater Toronto Area. Protect your personal information by carefully choosing a document disposal option to better protect you and your family. This article looks at the most common ways people manage their personal information and shedding light to the significant risks everyday people are taking, in spite of the convenience and "assumed" trust with office retailers and their shredding services.
Pros and Cons to Taking your Document to Shred at Staples and Why it Matters
Take 3 minutes to evaluate your best options before doing a spring clean up and getting rid of personal documents – it can save you hundreds of dollars and hours of headaches later on. Contact Blue-Pencil to get your options to better protect you and your family's information today.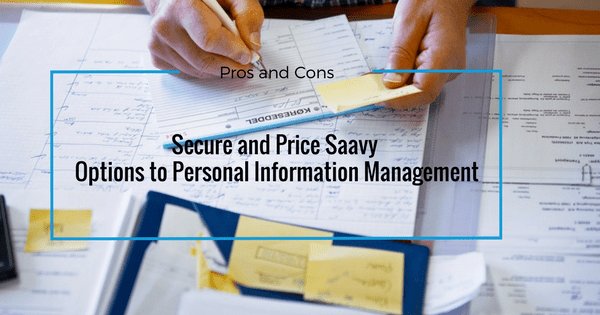 Personal Information Fraud in GTA News: Why You Should Shred your Business and Personal Document
Last year a network of identity thieves were busted for taking people's mail and using it to create fake Money Mart accounts for loans and credit. It shows that in Toronto even leaving your snail mail exposed can create a huge opportunity for people looking to make money off your personal information.
Source:  Arrest Warrant Issued for Man on 181 fraud, identity theft,  charges – Toronto
Another story features a man talking to people on Instagram, getting their personal information, and official documentation for them and their family members. The Toronto resident later used this information to apply for credit cards and to defraud other people and banks before getting busted.
Source: Toronto man charged with identity theft, fraud after befriending women on Instagram
Even though the perpetrators of these crimes have been caught, there are many more, and the headache and hassle of having to explain to a car dealer, banking institution, or a cell phone company what happened is a challenging uphill battle. It sometimes takes years to recover from the ordeal, but it can be avoided.
"Our company has utilized Blue-Pencil for the past 6 years for their secure shredding service. They are efficient, reliable, and their teams from head office along with the service technicians are highly professional & a pleasure to communicate with. We would, without hesitation, recommend their services, they will not disappoint. "
– Caroline
Click here for more customer reviews
Now that winter is about to be officially over in Toronto, it may be time for some spring cleaning or home organization. It is expected you will accumulate lots of personal documents like credit card bills, HST receipts, or supporting tax documents. There have also been some residents that have accumulated boxes of personal documents from old tax information, documents from grassroots projects, or even old business documentation over the years. All this paper has your sensitive information on it and makes for a problem to deal with. Many residents often do not take the necessary precautions to do so.
Now that all the documents that require disposal has been gathered here are the common approaches to disposing of them safely and cost effectively in Toronto:
What's Great and not so Great about Document Shredding with an Office Centre in Toronto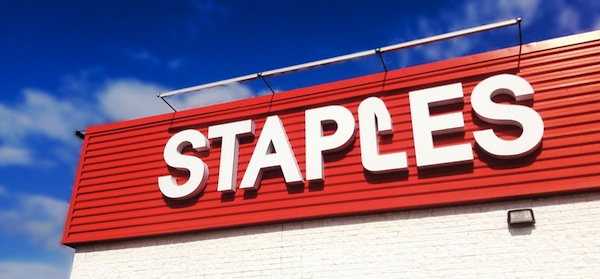 Another approach to managing unwanted sensitive documents stored at your home is to head to your local Staples in Toronto or the Greater Toronto Area and drop off documents at your convenience. They offer flexible business hours and can provide service at one of their retail locations. Consumers in the Toronto area have called into a retail store and have found the following information:
Staples uses a 3rd party service provider to offer shredding service to residents of Toronto. The service is offered in two options:
Residents can give Staples their personal information to be placed in a half size locked banker's container  – $10
Staples also offers a full size locked container for $20
Pros:
Convenient as there are a number of Staples locations
A better secure document disposal option than doing your own shredding or simply placing information into garbage bins
Opportunity to browse latest gadgets and cool technology for home or personal office use
There are a number of challenges with using the Staples approach to disposing of personal documents, many of which people are not aware of.
Cons:
At $20/bin this may not be the most cost-effective solution especially if you have large amounts of information to be disposed of
Customers have to drop off their documents at a staple location which may not be convenient
It may take up to a week for documents to be disposed
Residents will have to load personal documents into their vehicle – this means there is a chance documents may go missing or get lost in the "wind"
Images may be visible to other motorist or commuters – if you have any personal documents with visual components you may not want to transport these documents
Unloading documents from transportation will also increase the risk of exposing your personal information
Staples staff do not undergo regular security checks – you don't know who you're giving your information to
Staples is looking to augment revenue or create a reason for you to visit a store by offering free shredding
What you don't know may change your mind:
The information here was provided by a local retail store representative. When you take your documents to Staples they may end up sitting in the retail store for a period of time. The service vendor in the GTA will only come once a month to dispose of your documents. The retail store cannot guarantee when the documents will arrive to be disposed of nor certify that these documents have been properly disposed of. A receipt will be provided for expense tracking.
Take documents to a Secure Shredding Facility or Schedule a Mobile Shredding Service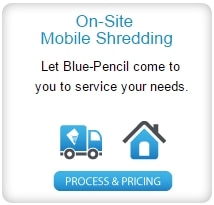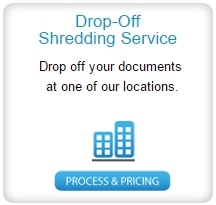 Professional shredding companies offer a safe and convenient way for residents of Toronto and the GTA a way to manage their personal information.
Pros:
Convenient and flexible the shredding service comes to you
All information security professionals are regularly checked for security and any criminal activity before being allowed to service residents
Certificate of disposal may be provided, meaning residents get peace of mind rather than uncertainty
Cons:
For some this may be a prohibitive, shredding a banker's box of document will cost $20 for drop off
Shredding facility may not be as close or as numerous as Staples facilities
Your choices have an impact on how well your personal information is managed. The convenient and low-cost options are usually funded by uncertainty and increased risk of personal information exposure. Residents of Toronto and the GTA are advised to review all their options to make a thorough and informed decision.
Bring Any Documents you Need Shredded
A drop-off shredding location or on-site shredding service offers shredding for a wide assortment of documents and non-paper materials.
[soliloquy id="8986″]
Blue-Pencil Helps You Draw the Line Between Your Personal Information and Identity Thieves
Blue-Pencil is experienced in helping people secure their personal information and offers a free security audit to businesses who want to deter rather than be defeated by identity thieves. Draw the line in the sand today and don't let your hard-earned business and customers fall prey to identity thieves!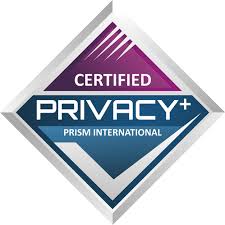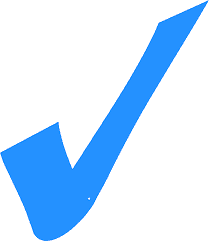 High standards in information destruction services with NAID AAA and Privacy+ certification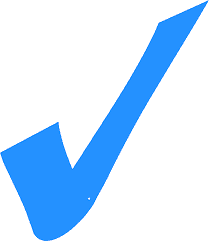 Willing to invest in clients who have had poor records management or document shredding experiences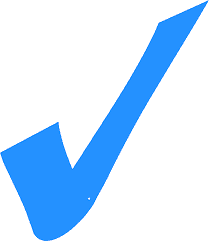 Training, resources, and support for your staff to become adept at information management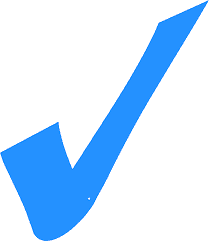 Big-picture strategy and best practices to help business stay ahead
Images courtesy of Gregnor Cresnar via flaticon