The key to ensuring that your office documents are shredded securely and that there are no compromises in the shredding procedure is having proper security measures in place at each step of the process. Most important is ensuring that all employees involved in the process have been screened with background checks, that the shredding company requires all employees to carry ID badges at all times, that the shredding occurs as close to the initial disposal location as possible, and that shredding units, shredding trucks and shredding warehouses have access control features. To learn more contact us today. Below are more specific details you should always ask your current and potential shredding service provider. Asking about these items will ensure they are following the proper practices to protect your confidential documents from corporate espionage, disgruntled employees, and thieves.
Shredding Employee Screening & Selection
All employees at your shredding provider should have background checks completed before they are hired. These background checks should include criminal, credit, pre-employment, and reference checks to ensure they are not at risk of tampering with or stealing shredded documents. Once employees are hired, ideally a different department than the department that scores an individual's reliability and trustworthiness should be in control of granting access (ie. Human Resources scores employee reliability and trustworthiness, while the security department grants different security passes to employees).
Employee Identification
Employees of your shredding company should wear uniforms and carry identification credentials. This will make it more difficult for someone to pose as an employee of your shredding company. Best practices for employee identification include the use of coded identification badges that can be scanned or swiped to confirm authorization. Relying solely on photo identification is not a best practice as photo IDs can be easily made, and photo IDs require an employee to verify them which can easily be overlooked by an inattentive gatekeeper.
Location Where Shredding Occurs
The closer the shredding occurs to the location where your confidential documents are created, the better. Having a provider that shreds your documents on-site is always more secure than one that first transports them to a shredding facility and then shreds them.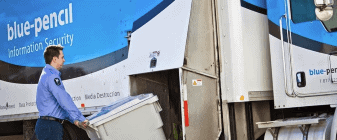 Shredding Certificate
A proper documentation trail should be created to follow the shredding process. This means that a shredding certificate should be provided to you immediately upon the shredding of your documents to confirm the action has been completed.
Secure Transportation To Warehouse
When the documents are transported to the shredding warehouse, the following security measures should be in place. All individuals involved in the transportation process should have had background checks completed, as per the above, prior to involvement. The transportation vehicle should have the documents locked in a compartment that is only accessible to authorized personnel that have the appropriate key or access device.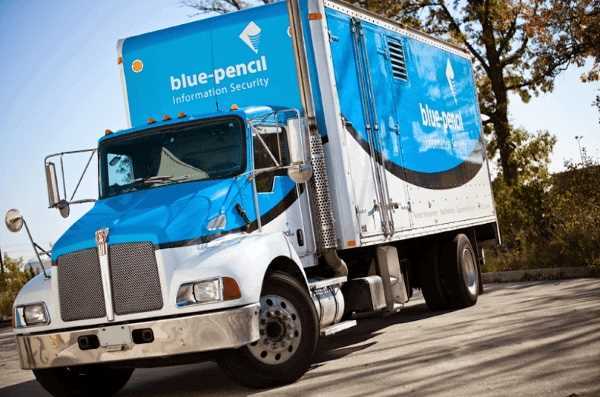 Security System At Storage Warehouse
The warehouse facility of your shredding provider should contain physical access controls, the ability for remote surveillance and monitoring, the ability to report breaks in security quickly via an alarm system, system redundancy (where the system can complete the same task through multiple means in the case of a power, link or hardware failure) and 24×7 video footage from within and external to the facility. To ensure your shredding provider has appropriate security at their facility we always recommend that people visit the storage location of their provider or potential provider. If they have a good facility with excellent security, they will have no problem agreeing to have you tour it. If they are hesitant to provide you with a tour, this should be a red flag.
Secure Transportation To Recycling Plant
The same guidelines apply for the transportation from the shredding warehouse or depot to the recycling facility as from your office to the storage warehouse. All employees involved in this process, as well as those at the recycling plant, should have had background checks completed. In addition, the shredded materials should be transported in a locked compartment of the vehicle that only authorized personnel have access to.
Office Shredding Units
Your confidential documents should be stored under lock and key. This includes when they are at your office waiting for pick-up from your shredding provider. Documents that are to be shredded should be placed in storage units that have controlled access using fobs, keys, keypads, fingerprint scanning, voice recognition, or retina scan for access. This access should be limited to 1 or 2 people in your office and your shredding provider.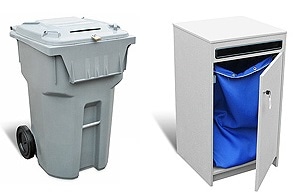 Media
Your office shredder should also be able to assist in the destruction of media devices to ensure the highest level of office data security. This involves destroying USB drives, memory sticks, and hard drives to a point where no data is retrievable from the device. A perfect example of the risk posed by not properly disposing of digital data storage devices is this example from Halifax, regarding leaked personal information found on a 30 GB hard drive. As a summary of the article, a man found 3 years worth of confidential military files containing, ship blueprints, scenario procedures, and classified personnel information by recovering 10 GB of the 30 GB of the data found on a hard drive found in a recycling depot.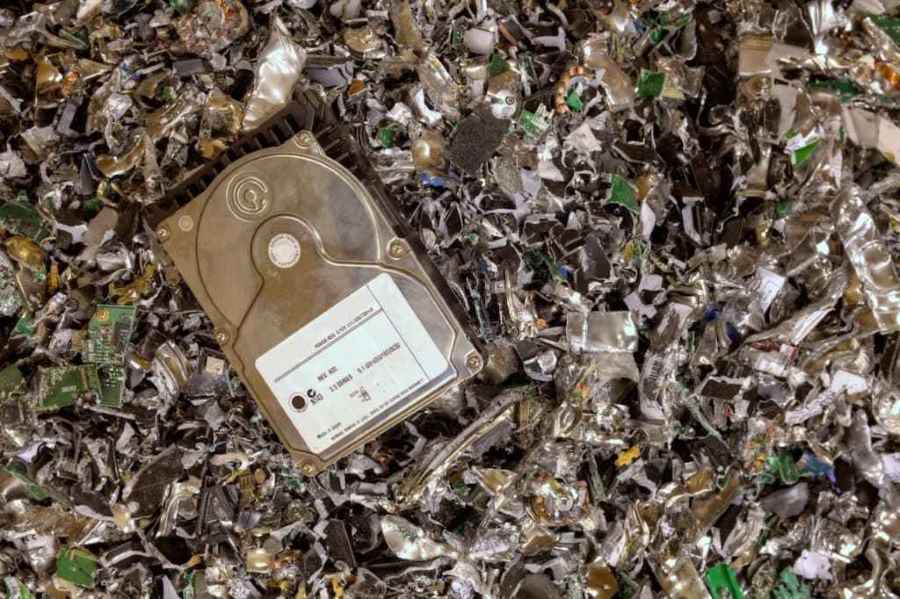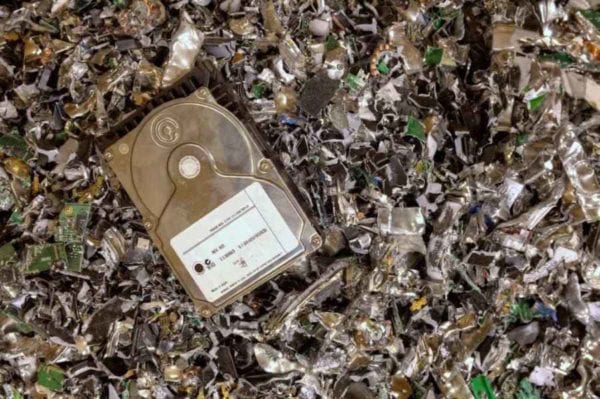 Complete an audit of your own internal information security.
About Blue-Pencil
Blue-Pencil is an information security company that has been serving the needs of clients in Canada since 2004. We have grown our document security business over the past 10 years, serving more than 6,000 organizations including small and medium-sized companies as well as Fortune 500 businesses. We have recently launched two new divisions; Documents Storage and Records Management division and Document Imaging and Scanning Solutions division. This allows us to offer full circle, comprehensive solutions for information security management. We service the GTA and surrounding cities, click here for a full list of our service areas. If you'd like to learn more about us and what we can do for you contact us today!