Secure shredding service on a schedule
Complete Protection of Your Paper Documents from a Security Breach
Setup is quick and easy
During your first phone call, our dedicated Customer Service team will discuss your shredding needs, provide pricing, and recommend a paper shredding program that meets your volume and frequency needs.
Reduce your expenditures
When you factor in employee wages, storage space and maintenance costs you are likely to spend more doing your own shredding compared to using Blue-Pencil's services.
Protect your business
Having confidential records fall into the wrong hands can be a disaster. The Regular Shredding Service also includes help to implement shredding policies that comply with Canada's Privacy Laws.
Why Blue-Pencil for ongoing shredding services
Affordable
Services start from as low as $50
Secure, Locked Consoles
Conveniently located throughout your workplace making it easy for employees to use
Mobile, On-site Destruction
We arrive at your business on the scheduled day and shred your information at your location
Information Destruction Policies
Provided policies and employee training to be compliant with Canada's privacy laws
No Fuel Surcharge or Additional Fees
The price we quote is the price you pay – no surprises
Fully Bonded and Screened Document Security Representatives
Your information is in safe hands
NAID AAA Certified Process
Our strict process ensures your information remains safe
How it works
Ongoing shredding service completed in a few simple steps

You contact us
Contact our dedicated Customer Service team to discuss your ongoing shredding requirements and schedule your shredding console delivery.

We arrive on site
On your scheduled service date, our Document Security Representatives collect your material and destroy it right in the truck.

You receive a certificate
Once complete, our representative will provide your company with a certificate of destruction for your records as proof of privacy law compliance.

We recycle
Your shredded material is then sent to a recycling mill so it can be recycled into reusable household goods.

"They are always friendly and fast, and are trusted to be diligent with our confidential documents."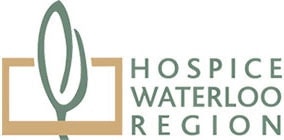 "I never have to worry about a pickup. It happens like clockwork and if a timing change needs to be made Blue-Pencil is always sure to inform us."
"After years of searching for an information security company that we could trust, we have been more than pleased with the service provided by Blue-Pencil. They have always been punctual, reliable and communicative. Our service tech is polite, jovial and efficient. The professionalism and care he provides to keeping our disposal secure is greatly valued. Our service tech's smiling face is always welcomed in our office!"
Try our service for 30 days risk-free
Not sure you have the volume for an ongoing shredding program? Try the Office Shredding Program Risk Free. If you don't see the value after your first service, we will shred your paper and our invoice.
Try It Nowor call 1-877-821-9611
Have more questions?
Learn more about our shredding service
Learn more about paper shredding
Articles & calculators to help you plan your information security