Today we going to explain how shredding companies can help small businesses like yours.
Blue-Pencil has served over 6,000 organizations including small, medium to larger businesses as well as Fortune 500 companies with their secure shredding needs and we'd love to help you too.
We'll outline how we can help your company properly dispose of your sensitive materials while saving you money. Let's get started!
How Shredding Companies Help Small Businesses
Shredding Companies Can Actually Save You Money
You may be thinking that there is no room in your budget for yet another service, but shredding companies like Blue-Pencil can actually save you money and give you more room in your budget for other expenses. How can they do that?
Outsourcing Your Shredding Will Save You on Wage Costs
Hiring one of the reliable shredding companies to do your shredding for you will save you on the cost of paying your staff to do it. Here's how it works.
A shredding company like Blue-Pencil can save you up to 10 times on your shredding costs
If you employ 15 people and you pay them an average hourly rate of $20 and they spend an average of 2 minutes per day shredding personal information, then over the course of one month (20 business days), you will have spent about $200 on shredding.
That equals up to 10 times the amount that a third party shredding company such a Blue-Pencil will cost you.
Outsourcing Your Shredding Will Save You on Purchasing a Shredding Machine
If you choose to shred your documents in-house, then you will need to invest in an office shredder.
Hiring a shredding company to take care of your shredding for you means that you will save money on that initial investment as you will not have to purchase your own shredding machine, service it, or replace it down the road when it eventually wears out.

Shredding companies can save you money – Source: MrMattDAnderson [CC BY-SA 4.0 (https://creativecommons.org/licenses/by-sa/4.0)]
Outsourcing Your Shredding Will Save You on Maintenance Costs
If your office shredder breaks down or gets damaged due to improper use such as trying to shred too many documents at once or feeding a staple or paperclip into the machine by mistake, you will need to pay to have it fixed or repaired.
On the other hand, if you hire a shredding company to look after your shredding needs, you won't have any ongoing or unexpected maintenance costs to worry about. Industrial shredders can handle staples and paperclips, so there is no need for prepping documents to be accepted by the shredder ahead of time.
Shredding Companies Can Give You Peace of Mind
Hiring a shredding company can also give you peace of mind. When you partner with a professional shredding company like Blue-Pencil, you can be assured that your shredding will be done correctly.
Blue-Pencil's Office Shredding program can give you peace of mind
You Can Feel Confident that All of Your Sensitive Materials Are Being Disposed of Properly According to Government Guidelines
Almost every company produces or has confidential information that needs to be disposed of properly and not simply thrown away. In Canada, the disposal of sensitive information is regulated by the Personal Information Protection and Electronic Documents Act (PIPEDA).  PIPEDA has strict guidelines surrounding the data given to companies by customers and employees that need to be following.
Hiring a shredding company that knows and follows these guidelines will give you peace of mind that you are compliant with these rules.
Your Reputation as a Trusted Company Will Remain Intact
The proper disposal of sensitive information also helps to protect your company's reputation. If your customer's or employee's personal data gets leaked, then it could ruin your reputation and people will not trust your business. Since regaining trust is very difficult, this is a disastrous situation for any business.
If your documents are properly disposed of by a shredding company, you know for sure that they will be disposed of properly and that your reputation as a trustworthy company will remain intact.
In addition, it can also be a boost for your business' profile if you are known to make environmentally friendly decisions. Documents that are shredded in-house often are not appropriate for recycling because of improper handling or the inclusion of non-recyclable materials with recyclable ones. Blue-Pencil's document shredding services are environmentally friendly.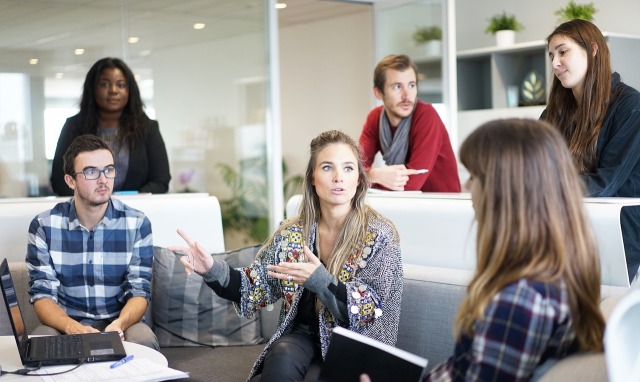 Keep your staff safe – hire a shredding company to dispose of your sensitive materials
You Won't Have to Worry about Your Employees' Safety
Shredding machines can be dangerous if not used properly. Hiring a shredding company to do this task for you means that you can feel good about not putting your employees at risk of getting injured while shredding their documents.
Reliable shredding companies have highly trained staff who know what they are doing and are able to dispose of your materials safely and efficiently.
Type of Materials that Should be Shredded
There are many different types of materials that need to be disposed of correctly. Here is a list of some of the most common ones: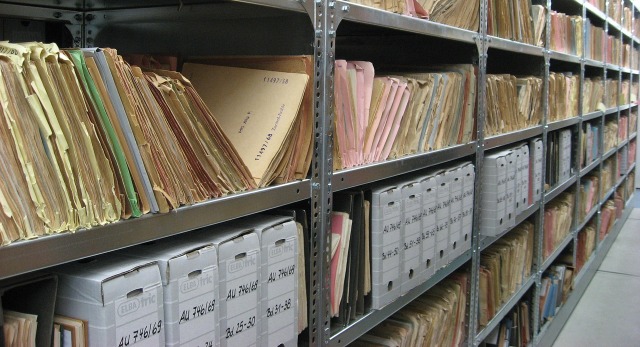 Securely dispose of all documents with personal information
Documents and Other Media with Personal Information:
You need to securely dispose of any documents or other media such as hard drives that include personal information, not simply throw them in the recycle or trash bin where they can fall into the wrong hands. The types of materials that need to be disposed of are those that contain information such as:
Salary
Credit history
Medical information
Employee files
Ethnicity
Company Intellectual Property
You need to also protect your company's intellectual property on documents or other media by making sure that it is properly disposed of by shredding or destroying it. This includes:
Internal correspondence
Proposals
Financial records
Meeting notes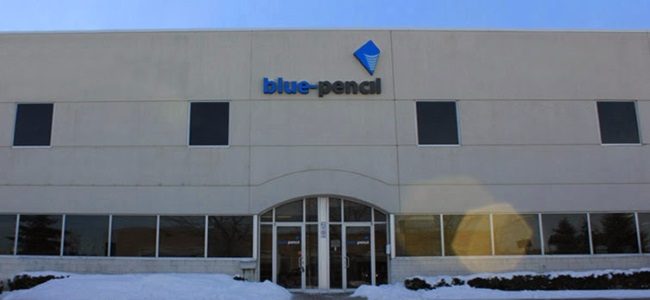 Blue Pencil offers a wide range of shredding services
Blue Pencil: One of the Top Shredding Companies You Can Trust
You can trust Blue-Pencil to provide your business with safe, secure, and professional shredding services. We are NAID AAA certified and we offer you a choice of shredding services to suit your company's particular needs. These include::
We offer secure storage, file shredding services, document storage, scanning, consulting and audits, and more. We have helped over 6,000 organizations take better control of their company's information.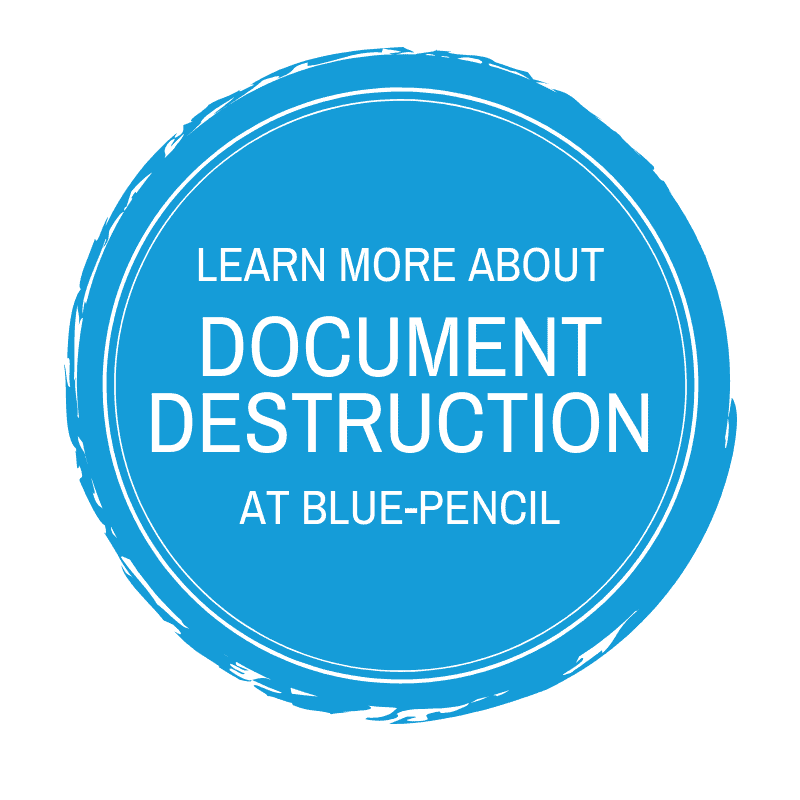 "Exceeded expectations. Met all our needs fast, courteous,
efficient, inexpensive. Sweet!"
– Judy Davies
Read More Google Reviews!
At Blue-Pencil, we serve business and residential needs across the province of Ontario, including Toronto and the GTA, Hamilton, Kitchener, Waterloo, Ajax, Pickering, Aurora, Newmarket, and more. As your local business partner, we offer value, consistency, and efficiency in our services.