Today we are going to look at the great benefits of using scanning services for your business.
With over 15 years of experience in document scanning and storage, Blue-Pencil is here to help you with all your document scanning needs.
Let's jump right in and learn how scanning can transform the way you organize and store your documents.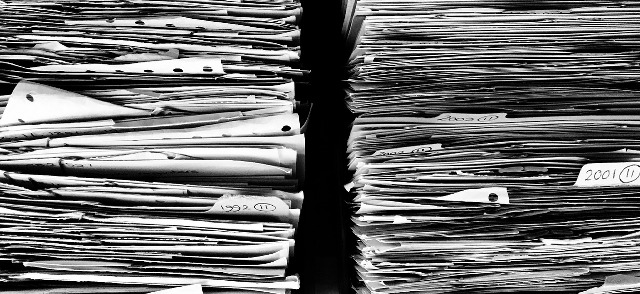 Get your paper documents organized with Blue-Pencil scanning services

Scanning Services Blue-Pencil Offers
Blue-Pencil offers the following scanning services:
Backfile Document Imaging:
With backfile document imaging, we digitize volumes of documents using our high speed scanning equipment and convert them into digital images that are stored in document libraries. This service is perfect if you have large volumes of legacy or non-current documents that need to be scanned.
Day Forward Imaging:
With day forward imaging we will scan your newly created documents on a regular basis.
Custom Scanning Services:
If your business requires special imaging from time to time, we offer customizable scanning services for on-demand scan requests and ad hoc batch scanning.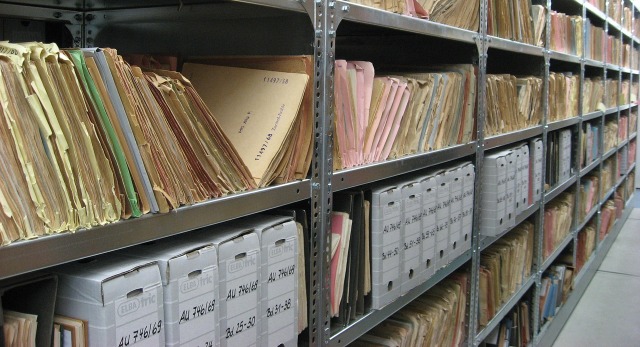 Use our backfile document scanning service for large volumes of legacy or non-current documents

How Scanning Services Can Help Your Business
Save You Time:
Scanning documents can be really time-consuming, especially if you have a large amount. Having Blue-Pencil do this for you means that your staff can concentrate on their more important tasks.
Save You Money:
Choosing to outsource your scanning to Blue-Pencil means that you will actually save money. With our scanning expertise and equipment, we can perform this task much faster and more efficiently than if you had to pay your staff to do it.
Scanning services are much less expensive than paying your staff to scan documents in quantity themselves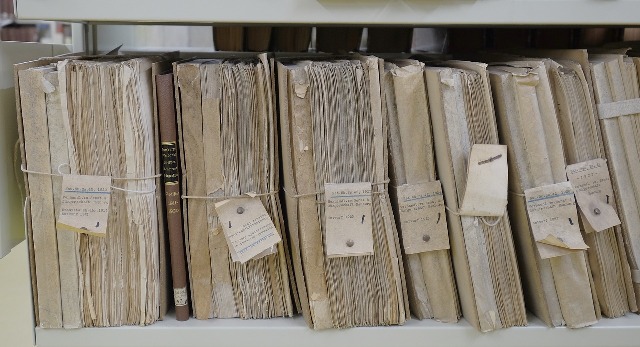 Scanning will give you easier access to your documents
Give You Easier Access to Documents:
Having all of your documents converted to a digital format means that you and the rest of your staff can have easy access to the files that they need.
Instead of physically having to go and find a paper file, you can easily bring up the digital copy on your computer or mobile device no matter where you are. Not only is this more convenient, but it will also save you extra time.

Our Scanning and Retrieval Process
Step 1: Determine a Plan
The thought of converting your paper documents to digital images may seem like a daunting task and you may avoid doing it because you just don't know where to begin. That's where Blue-Pencil can help.
Blue-Pencil will take the time to figure out how your business functions and what your needs are. We will work with you to determine the best strategy and recommend scanning services customized to your needs.
Each business is unique, with different record access requirements, retention period dates and policies, and more. Not every business needs to go totally digital either! Therefore, a strategy that is perfect for one business may not suit another.
We can use our many years of experience to help you determine the best way to convert your physical documents into digital files.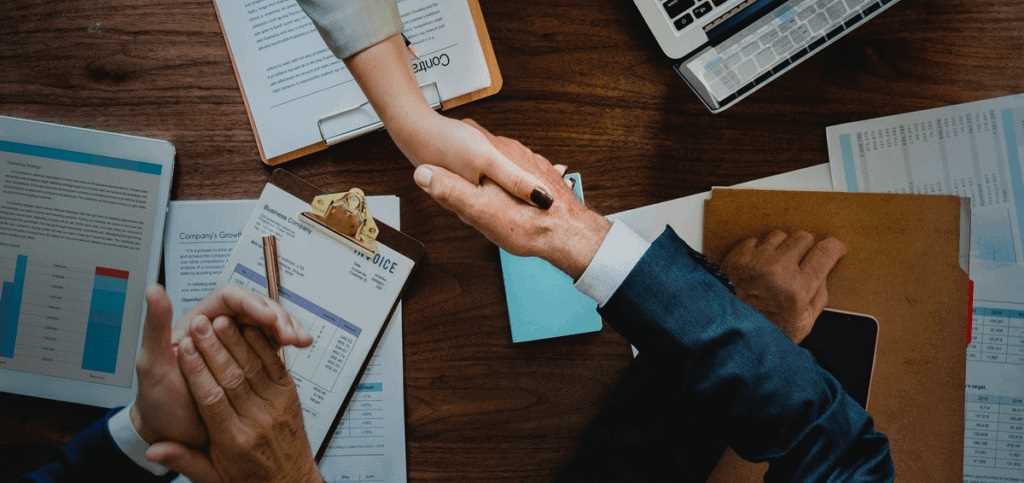 We can help you plan the perfect scanning strategy
Step 2: Prepare Your Documents
We will pick your documents in our secure transportation vehicle and will take them back to our facility. We will then organize them and prepare them for scanning, including:
removing staples and fasteners
straightening corners
taping damaged papers, etc.
This preparation step is the longest part of our process.
*Note: We can handle any paper sizes from sticky notes to oversized drawings and anything in between.
Step 3: Scan Your Documents
Next, we feed your documents through our state-of-the-art, high-speed scanners. Most documents can be scanned this way, however, if there are some that are a special size or require special handling then they will be scanned on a flatbed scanner.
We can do both black and white or coloured scans. Our scanners are also equipped with auto-improvement features to make sure that you get the highest quality scan possible.
During the scanning process, our document specialists will monitor and check to make sure that all of your documents are clear and easy to read. You can rest assured that you will get the best scanning possible; we even offer a satisfaction guarantee!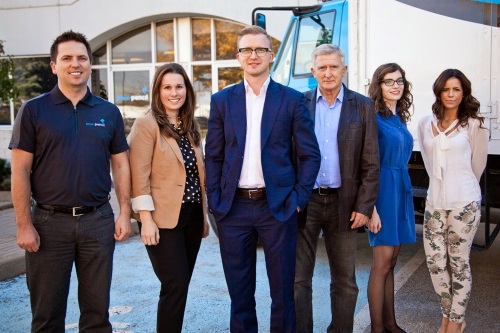 Our trained team will ensure your scanning is done properly
Step 4: Access Your Files
You can choose to access your files by the following methods:
Online: We offer a secure, user-controlled online image hosting system for central access to all digital files.
Secure Media: We can prepare your files in multiple digital formats such as PDF, TIFF, and more, and store them on a secure media such as a DVD or portable storage unit.
Customized: Depending on your particular needs, we can offer custom output options.
Step 5: After Scanning Storage
After your documents have been scanned we can:
Return them to you
Securely store them in our long-term secure storage facility
Destroy them once the retention period is up or when you give us authorization to do so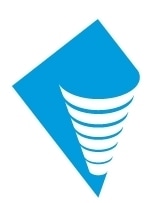 You Can Trust Blue-Pencil for all Types of Document Security Services
Blue-Pencil has been serving the information security needs of clients in Canada since 2004. We have grown our document security business to serve more than 6,000 organizations including small and medium-sized companies as well as Fortune 500 businesses.
In addition to scanning services, we also offer secure storage, file shredding services, consulting and audits, and more. We service businesses all across Toronto, the GTA, and Ontario.
"Blue-Pencil staff were very accommodating with the short timeline I needed to work within. All staff were professional, on time and delivered excellent service."
– Joanne D.
Read More Reviews!
At Blue-Pencil, we serve business and residential needs across the province of Ontario, including Toronto and the GTA, Hamilton, Kitchener, Waterloo, Ajax, Pickering, Aurora, Newmarket, and more. As your local business partner, we offer value, consistency, and efficiency in our services.