Looking for more information and recent news about information security and cybersecurity? See below for 8 awesome cybersecurity blogs of 2018 that will be sure to pique your interest. For each post we'll provide a brief overview as to why they were selected, as well as provide you with a link to each site.
Please note: these blogs are not ranked or placed in any particular order.

Graham Cluley's blog focuses on computer and cybersecurity information, as well as opinion pieces on a variety of infosec topics. His blog posts have catchy titles (such as the recent post, YouTube Isn't For Kids) and features an easy-to-browse layout. If you're interested in cybersecurity, it'll be easy to get lost on Graham's site and spend hours reading his interesting posts.

2. Secured.Org (Amanda.Secured.Org)

If you are looking for a different perspective on cybersecurity, you won't want to miss out on Secured.org! The blog's headline states "Malware + Fashion = Unicorn." This unique blog combines the latest infosec and cybersecurity news with some fashion and lifestyle posts mixed in. It features an attractive layout with interesting content and leaves viewers with a taste of something a little different.

Marco Ramilli has a lot of experience with cybersecurity. He has worked with the US government (National Institute of Standards and Technology, Security Division) and has an "extensive hacking background." His blog posts go quite in-depth about cybersecurity, even showing javascript samples of malicious code. If you know the lingo, you'll love Marco's blog.


If you are looking for a cybersecurity blog that covers almost every topic imaginable, you'll want to check out Dark Reading. Dark Reading is not just a blog, but also a community. Right on the front page, you can view recent conversations and get involved. You can read posts and articles about recent security news as well as post comments to begin conversations.


Daniel Miessler's blog is a clean and easy-to-use website. Miessler has a significant amount of experience with infosec and has dedicated almost two decades to his blog – it began in 1999! You can also view tutorials (such as How To Build a Successful Information Security Career) Podcasts (Unsupervised Learning), and more. You won't want to miss out on the news, opinions, and information that Miessler has to share.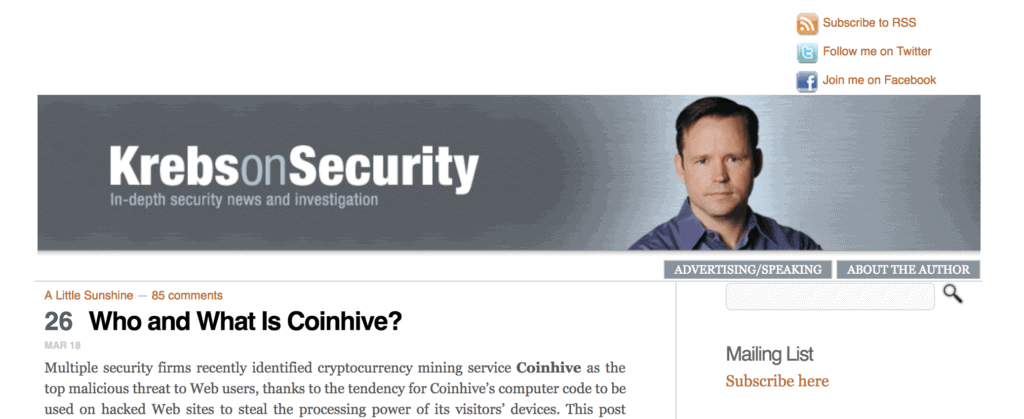 Krebs On Security is a detailed blog by Brian Krebs. Krebs worked as a reporter for The Washinton Post for over 10 years, so you know that his articles are in-depth and thoroughly investigated. If you are interested in the latest cybersecurity news and have time to read through longer articles, you'll love Krebs' blog.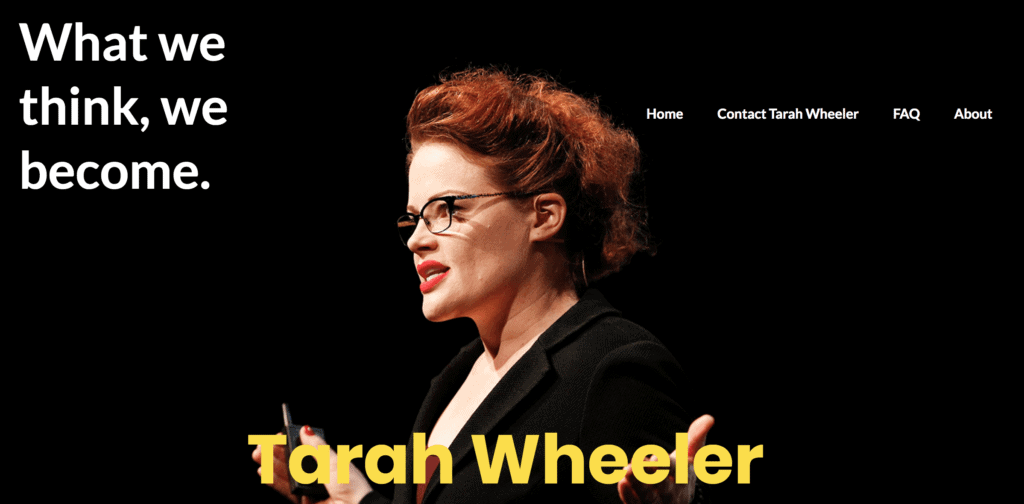 Though Tarah Wheeler's site does not contain blog posts like the others mentioned above – Wheeler is an information security researcher. From her website: Tarah "is currently founder and Principal Security Adviser at Red Queen Technologies, and Cybersecurity Policy Fellow at D.C. policy think-tank New America. If you want to stay in the loop with Tarah's current projects, learn where to find her blog posts and writing, or even find out about mentoring, you won't want to miss out on her site.


Schneier On Security is a blog by Bruce Schneier. Schneier is a world-renowned security technologist and has written 13 books. He is also the Chief Technology Officer at IBM Resilient. If you are looking for an expert's opinion on cybersecurity and everything related to information security, you have come to the right place. Schneier is a talented writer and provides readers with informative, in-depth blog posts.

Sources: